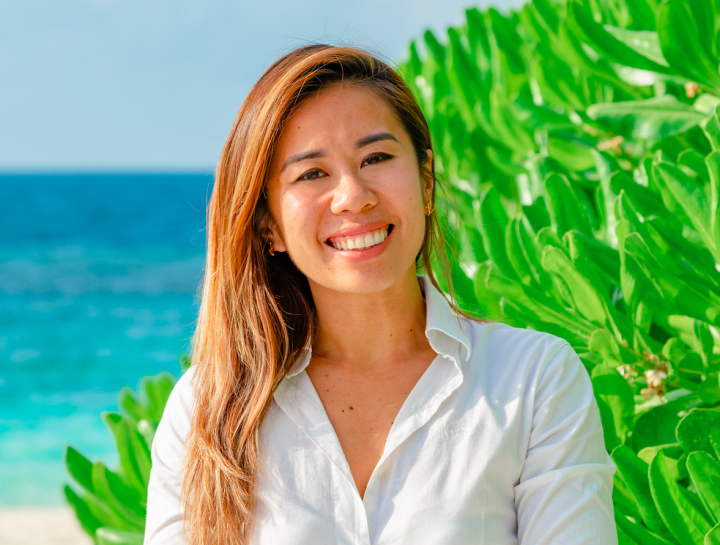 Women in Hospitality: Constance Chang
Constance Chang is the director of Sales & Marketing at W Maldives. She has over a decade of experience in luxury and lifestyle hospitality. Hotelier Maldives sat down with Constance to discuss her career and the future of luxury hospitality.
HM: Can you tell us a little bit about yourself and your career? 
CC: Yes of course. I grew up in Singapore, spent a good part of my college years in the US, in Las Vegas Nevada. I graduated with a Honors Degree in hospitality & tourism. I always had a passion for hospitality and started my career in Raffles Hotel Singapore as a Sales coordinator. I then had an opportunity to move to Dubai with Jumeirah Emirates Towers with over 1000 keys to handle meetings & events. After I had moved back to Singapore. Later I moved to Bali where I spent about 8 years with InterContinental Hotel Group in various roles, with the latest tenure as Cluster Director of Sales & Marketing IHG Bali. Earlier this year, I began my current position as Director of Sales & Marketing at W Maldives.
I am an adrenaline junkie, which is also an outlet for me to unwind. I love anything to do with contact sports and a good glass of red wine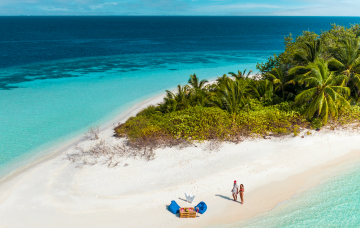 Featured Image: W Maldives
HM: What is your first impression of the Maldives? 
CC: I completely understand why it's on everyone's bucket list. It's stunning beyond words, the pearly white pristine beaches to the crystal-clear waters. It is even more astonishing to see how some resorts including W Maldives are able to power electricity (despite being completely isolated) and have their own water desalination plant. Despite these challenges, the Maldives still focuses on sustainable efforts.
HM: How does luxury in Maldives differ from Bali and Singapore? 
CC: Each location offers a unique type of holiday. To me, luxury in the Maldives means a complete escape from the city and day to day hustle and bustle. To simply enjoy the days of doing absolutely nothing, enjoying the calm ocean breeze, swimming with the rich ocean life and enjoying excellent cuisine. I have also seen a lot more emphasis on hyper-personalization and curation in the Maldives in order to enhance every single guest experience and touchpoint. Perhaps something a 2000 bedroom 5* city hotel may not be able to accomplish.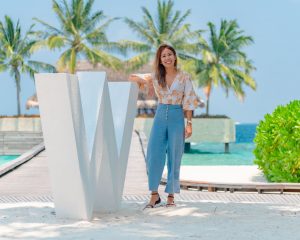 Featured Image: Constance Chang
HM: How has luxury and lifestyle hospitality evolved over the past decade? 
CC: As the consumer landscape changes (from the millennials to Gen X, Gen Zs), we are also constantly adapting to the needs of our consumers. The traditional luxury hospitality will always be there, but I think an interesting angle now is the lifestyle component of it. Younger consumers emotionally resonate with a brand that they identify with and what the brand represents. Furthermore, I think technology has played a big role in the luxury space over the past decade, how information is being fed and portrayed to the right audience, how we maximize AI and the digital scape to target, re-target, attract and hold on to new and loyal customers.
HM: What do you think is the future of luxury travel? Are you noticing any upcoming trends? 
CC: Personalization, dynamic and emotionally resonant travel experiences. Luxury travel is no longer about signaling wealth to others, it is a personal experience that is driven by intent, inclusivity and the freedom of self expression. Consumers now are more willing to splurge on experiences they emotionally connect with. A more "work hard, play hard, live with no regrets mentality." We are also seeing a lot more consumers wanting more social activities, a sense of community even when traveling to a honeymoon destination. No longer do they want to be completely isolated–but to feel a sense of belonging. Which is why I think W Hotels has such a strong presence, especially in the younger generation, as the sense of community is extremely important and ingrained in our DNA at W Hotels.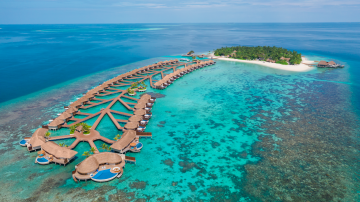 Featured Image: W Maldives
HM: What can we look forward to from W Maldives this year? 
CC: As the brand evolves, W Maldives will undertake several activations across touchpoints to further enhance the W experience in this new landscape. As food is becoming as important as beverage for the next generation, there will be more activities with chefs from around the globe, from Michelin-star to farm-to-table concepts. We had many successful collaborations in the past, including the recent one with Haoma, a Michelin-star sustainable restaurant In Bangkok. Music too is a key highlight for the brand. Leveraging on this, W Maldives will look into partnering with emerging music curators to bring more elements to the W experience In Maldives.
HM: Do you have any advice for young women seeking a career in luxury hospitality? 
CC: Be bold and courageous. Our only limitations are the ones we set for ourselves. I strongly believe in further education and always improving yourself. Stay ahead of trends and never be afraid to question the status quo!