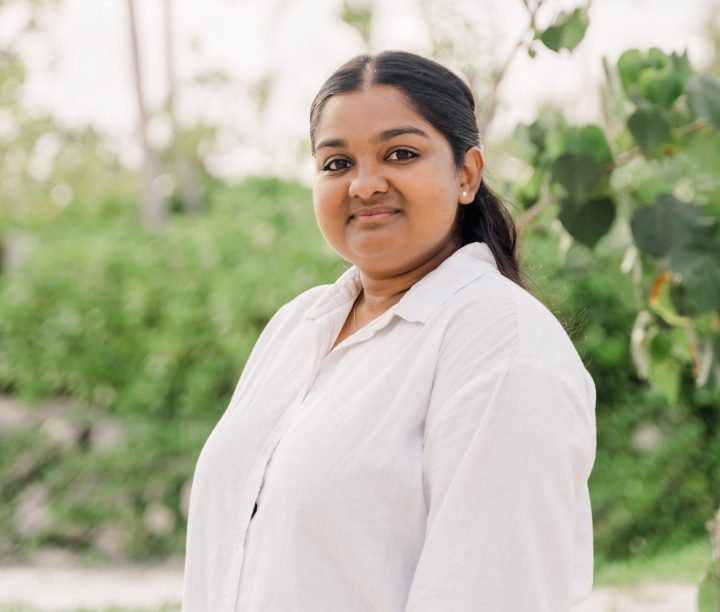 Women in Hospitality: Zainab Hussain Shihab
Zainab Hussain Shihab is the Marketing Communications Manager at Patina Maldives, Fari Islands.
Patina Maldives Fari Islands, opened on 18th May 2021, is the first property for Patina Hotels and Resorts in the world. Located in North Male, three world-class hotels straddle a trio of islands that include the Ritz Carlton, Capella Maldives and Patina. Patina is a u-shaped resort with 90 villas split between the dazzling white beachfront and impossibly azure ocean and has been designed by renowned Brazilian architect Marcio Kogan of Studio MK27. And the person on the pulse of the communications at Patina Maldives is Zainab Hussain Shihab, Marketing & Communications Manager Patina Maldives Fari Islands. Hotelier Maldives speaks to her all about the plans for the new resort and how they plan to showcase it to the world.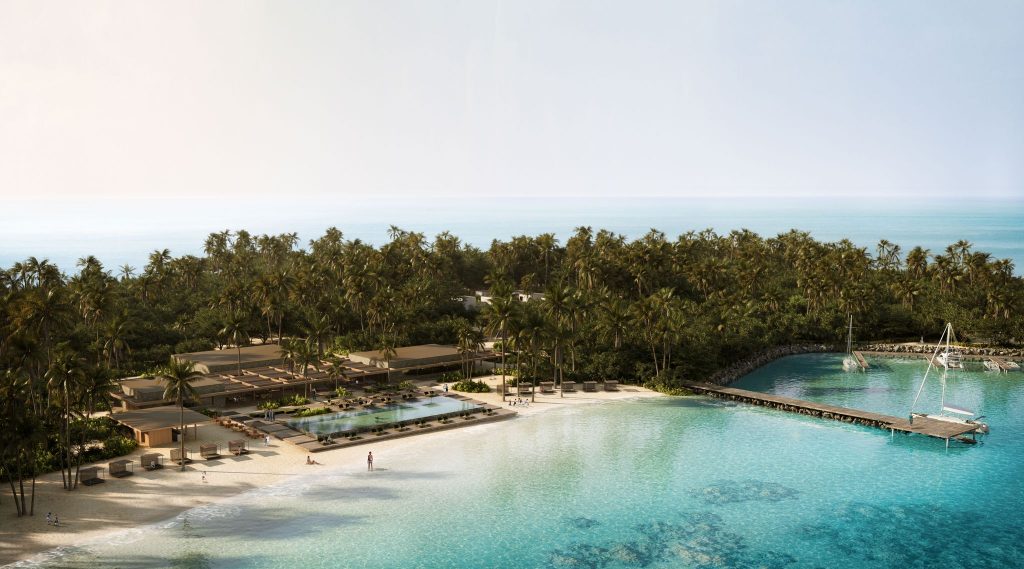 HM: Tell me more about your role in the Maldives with Patina Hotels and Resorts?
ZHS: I am the marketing and communications manager. My role at the resort currently encompasses different aspects of marketing such as social media, public relations, advertising and of course assisting our operational departments prepare for our opening.
HM: How difficult has it been to open a resort in a pandemic?
ZHS: The main challenge faced by our team in opening a resort at this time has been delays in supply chains and doing the research to ensure we as a resort are able to adapt our experiences and offering to provide a safe and memorable stay to our guests when we open.
Additionally, the pandemic has shifted our priorities including our travel priorities. Now more than ever we can see that travellers look for more sustainable, eco-conscious destinations and brands. Patina Maldives seeks to advance the trend of purposeful travel with a hands-on, data-led approach to positively impacting people and place, reflecting a brand-wide commitment to the pursuit of perpetuity. This was a big part of what really spoke to me and inspired me about the brand.
The past year has been a challenging one for the travel industry, however, I think it has also shown how resilient we are as an industry.
HM: Tell me about your journey how did you get into hospitality, describe how that has shaped you?
ZHS: I started my career as a journalist while in university in Melbourne. It was what I was passionate about at the time because I always wanted to write. I worked as journalist for a few bridal and arts magazines and then changed directions and went back to do my masters in communications. This is when I found my passion for marketing, social media and storytelling of a slightly different kind. The hospitality industry is so rich with stories and culture and that is how I knew it was for me.
HM: Tell me more about the resort. Who is the typical traveller?
ZHS: Set in the Fari Islands archipelago in North Malé Atoll, Patina Maldives, Fari Islands is the inaugural flagship property from sophisticated new lifestyle brand Patina Hotels & Resorts, the latest hospitality concept by Capella Hotel Group. Designed by renowned Brazilian architect Marcio Kogan, Patina Maldives offers 90 contemporary one-to three-bedroom Beach and Water Pool Villas, alongside 20 Fari Studios, all of which embody a harmony of sanctuary and stimulation.
The Patina guests are young at heart, socially conscious, future thinkers. They seek sanctuary but also seek connection through meaningful journeys and experiences.
HM: What is the latest news can you tell me about Patina Maldives Fari islands?
ZHS: It has been an extremely exciting time. The Fari Islands was recently awarded a Global Vision Award by Travel + Leisure, recognising the archipelago's commitment to sustainability and responsible travel.
Patina Maldives' commitment to people and place is something that we are very proud of. From free diving lessons for children, recycling marine plastic into models using 3D printing technology and a 100 percent solar-powered kids' club, recreation and dive centres – Patina Maldives is dedicated to making a lasting difference in everything it does.
HM: Describe your attraction to Patina as a brand?
ZHS: When I first applied for my role here, I did not know much about the brand, of course this was because Patina Maldives Fari Islands would be the first property for Patina Hotels and Resorts in the world. However, the more people I spoke to during the interview process, the more I wanted to be part of launching this brand and particularly here in the Maldives.
Patina celebrates individuality and encourages making deeper connections with nature but also making those connections with yourself. At Patina both guests and teammates are more than a number, you are an individual with your own culture, history and passions. This is what drew me to Patina as a brand.
HM: You have worked in marketing and communications for Conrad in Maldives and Hilton in Thailand. What particularly inspires you to work in the Maldives?
ZHS: I have lived overseas most of my life, however, my parents always made sure we had a deep appreciation and connection to our home. Moving back to the Maldives to continue my career journey is very much a home coming for me.
HM: What challenges do women face working in the industry?
ZHS: Historically in the Maldives, the hospitality industry has been very much a boy's club with hiring practices, working environments and even accommodation not being built to really welcome women. You hear stories in the media about safety problems and discrimination and this of course needs to be addressed. However, I do think the industry is now making more of a conscious effort to be more welcoming of women.
My older sister joined the industry about 15 years ago in the kitchen which of course is a much more male dominated department than marketing. Her experience in joining the industry was vastly different from mine because things had changed for the better and they continue to do so.
These changes have happened because more women joined the industry and made it a point to help build working and living environments that let everyone thrive regardless of gender.
This is another aspect that really drew me to Patina Maldives. A part of the Fari Islands is the Fari Campus which was purpose-built to provide a safe and engaging environment for the team. From the beginning they have taken great care in building a space and culture that is welcoming to all.
HM: What are your dreams and hopes for the future and for women in the industry in the Maldives?
ZHS: I hope having women, particularly local women in managerial roles becomes the norm and not the exception. There are numerous women doing amazing things in the hospitality industry. There is Shazleen at Soneva Jani, my counterpart in the Fari Islands; Aimee from Ritz Carlton Maldives, Anth at Voyages Maldives and my personal mentor, my sister Shaanee who is a lecturer at Maldives National University encouraging more young people to join the industry. These women make me optimistic about how much women can achieve in the hospitality industry.
HM: What has been a key moment in your career?
ZHS: Helping to launch THE MURAKA, the world's first of 'its kind undersea villa at Conrad Maldives Rangali Island was a big milestone for me and it was also my first taste of a preopening. It played a big a role in preparing me for my current position.
My current role as part of the pre-opening team of Patina Maldives Fari Islands is also a big moment for me. It's such a unique property and I am very excited for people to be able to experience it.
HM: What do you like most about your current role?
ZHS: What I like most about my current role is the team I get to work with. Patina Maldives Fari Islands have managed to gather some of the most hardworking and talented people in the hospitality industry. It is great to be on this journey launching this resort with them.
HM: Where do you see yourself in five-years' time?
ZHS: I do not really think of my career journey in terms of titles or locations in particular but I hope I am still doing what I am passionate about.
HM: What is your forecast for the future of luxury family travel to the Maldives?
ZHS: The Maldives has seen a strong recovery in the luxury travel sector and has fared a lot better than most destinations. With over 250,000 arrivals already this year I think the Maldives will continue to see a strong recovery.