Young Hotelier: Amara Shafeeq, Marketing & Communications Manager, Sheraton Maldives Full Moon Resort & Spa
Amara Shafeeq is the Marketing and Communications Manager at Sheraton Maldives Full Moon Resort & Spa. An enthusiast of sustainability and conservation, Amara, at a young age, is fulfilling a managerial role at the luxury 176-room property in North Male' Atoll.
We interviewed Amara to learn more about her career, her role at Sheraton Maldives and her advice to aspiring young hoteliers.
Hotelier Maldives: Could you give me a brief introduction of yourself and your current role? 
Amara Shafeeq: My name is Amara, but most people know me as Mie. I come from a very loving and supportive family of four and I have lived most of my life overseas. I love travelling, conservation, sustainability, and I am an avid diver.
My current role is Marketing & Communications Manager at Sheraton Maldives Full Moon Resort & Spa, and my responsibilities include managing the different aspects of marketing on property, including public relations, digital marketing, advertising, content creation, design, communications, and assisting other departments with related tasks for daily operations.
HM: What attracted you to work in the hospitality industry?
AM: I have always been a people's person, and I am passionate about conservation and sustainability. After completing my Master's degree in Marketing Communications in England, I came back to the islands in 2019 having made up my mind that I would use my experience in marketing to contribute to the sustainability efforts in the Maldives. I met the organizers of the Protect Maldives Seagrass campaign at a seminar soon after I returned to Maldives. I happily offered my time as a volunteer, and soon after I was offered a communications internship for three months. I declined the offer as I was in search of a full time job, but it made me realize that the hospitality industry would be a wonderful career path to apply my marketing communications knowledge as well as contribute to the sustainability efforts in the country. I joined the hospitality industry soon after as a Marketing & Communications Coordinator and then moved to Sheraton Maldives Full Moon Resort & Spa where we have a wonderful coral propagation program in partnership with Reefscapers, water bottling plant and plastic free initiatives.
HM: Can you describe a day in your life as marketing & communications manager at Sheraton Maldives? 
AM: Each day is different; I take on challenges and learn something new every day. A typical day starts early with a morning briefing with the Heads of Department. I have a cup of tea in office afterwards, check on my emails, and attend online meetings with the cluster team, PR agencies and catch-up calls with the rest of my team based in Singapore. I have frequent media FAM trips on property, so I meet them for arrivals/departures, conduct site inspections. I also host dinners on some occasions, and other days I organize photoshoots to create content for the resort. I like to have my lunch quite early and I spend the rest of the day back in my office working on collaterals, writing articles and assisting the other departments with daily operational requirements. I always try to leave work on time in the evening, however that is seldom the case. I do understand how important it is to take time to rest and thrive but I do not like leaving work unfinished, especially if I have deadlines. So on those days, I make sure to finish my tasks before leaving the office. After work, I have a light dinner and take some time for myself before calling it a night.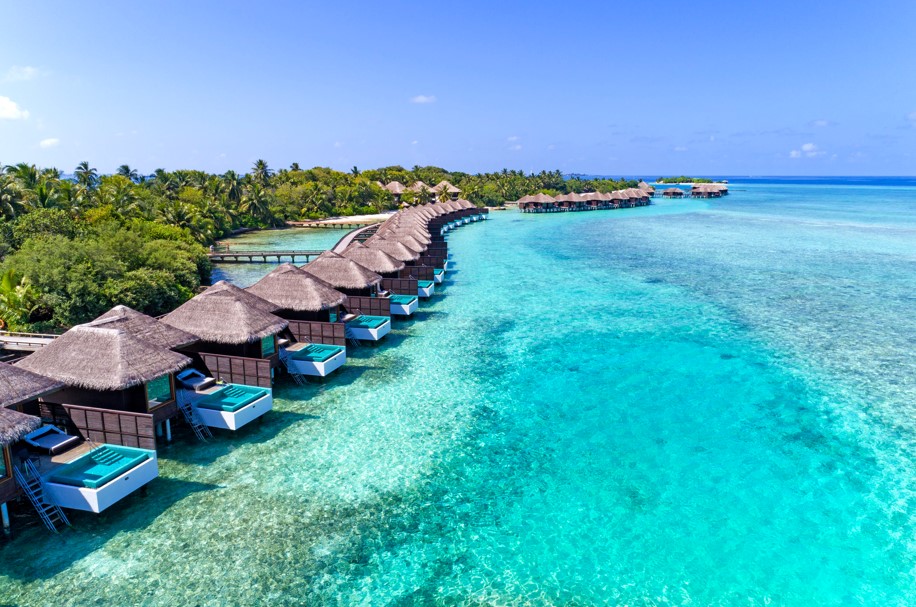 HM: Have you had a mentor during your career? If so, what have you learned from them that you utilise in your role?
AM: When I first started working in the hospitality industry as a Marketing & Communications Coordinator, my then-manager Dinora Shamirzaeva took me under her wing and showed me the ropes. She has been a pillar of strength throughout my career in the hospitality industry – even long after we took different career journeys, and has been until today. She taught me to always stand up for what I believed in, keep my head held high, and make my voice heard. She never fails to lift up my spirits and remind me how far I have come in my career at my age.
At my current role in Sheraton Maldives Full Moon Resort & Spa, my leader, the Director of Sales & Marketing Jennifer Woods is an exemplary mentor. Her creative ideas, experience, knowledge of the industry, and trust in me to take over the reins and be able to handle the department at the resort has been inspirational and humbling. She keeps me grounded, always keeps me motivated and encourages me to work on and express my own creativity. In my current role, I take inspiration from everything I have learnt and continue to learn from these strong, amazing women.
HM: What aspect of your role do you enjoy the most and what do you find challenging?
AM: Honestly speaking, I love everything about my job! I enjoy the learning, planning, the productivity, creativity, the wonderful outcomes, building rapport in the communications world and hospitality industry, and making connections with people from all walks of life such as editors, journalists, key opinion leaders and influencers, each with such compelling stories to tell from all over the globe. Every obstacle I face, I take it as a lesson and challenge to do better the next time around. A challenge I constantly face is my own idea of perfectionism. I sometimes have to remind myself to take a minute to breathe rather than overexerting myself
HM: Can you tell us about some of your career highlights? What do you consider as your biggest achievement so far?
AM: Within a month of starting my career in the hospitality industry, I hosted the first Artisan's Market at my previous property that hosted five local artists/brands and gave them a platform to share their products and creativity with the guests. The celebration of local talent and the success of the event is one of the biggest highlights during my career. My current role at Sheraton Maldives Full Moon Resort & Spa is also one of the biggest and most amazing career highlights for me, as the resort is such an authentic and modest property that looks past the façade of materialism, instead focusing on providing wholesome experiences for guests.
HM: What are your future career plans?
AM: I have always set timelines for myself in my career to achieve my personal goals. One of it was taking on a leadership role at thirty years, which I am proud to have accomplished. My next goal is to take on a more senior role within the next five years. No matter where my career journey takes me, I always hope to love what I do and contribute to things I am passionate about.
HM: What advice would you give to aspiring young hoteliers?
AM: Having a strong and confident character goes a long way; people respect you regardless, if you really make an effort to be yourself and apply your skills and talent to the best of your abilities. Mind-set is key; never letting anyone else bring down your spirits and believing in yourself will take you farther than you ever think you could go. Take the time to ease into your surroundings when you start your career in hospitality, and learn and absorb as much as you can from your peers and superiors. Be punctual, respectful and disciplined. Keep your head held high and never stop reaching for the stars!