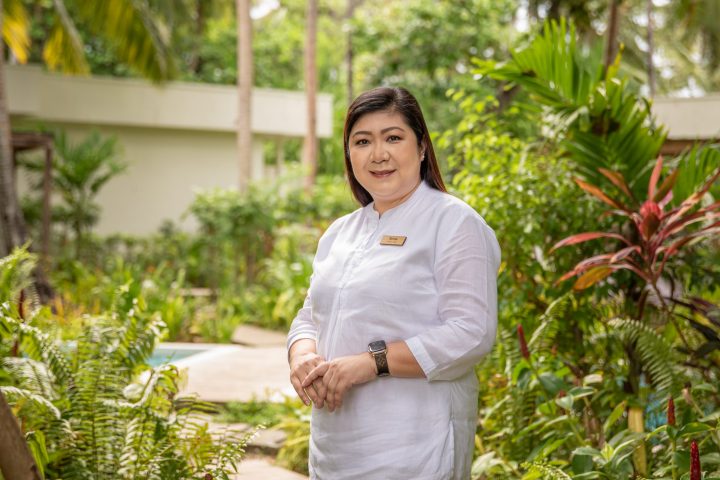 A Day in the Life of Ninnia Pabalan Franco
Ninnia Pabalan Franco, director of spa at Dhigali Maldives of Universal Resorts boasts eighteen years of experience in the spa industry and fifteen years in the Maldives. Ninnia started her career in the beauty and wellness industry as a facial therapist after completing her training from Medical Swiss Facial Clinic.  Prior to joining Dhigali Maldives in 2019, she worked at Duniye Spas Pvt. Ltd, initially as a spa receptionist and was later promoted to senior spa receptionist to spa manager.
At Dhigali Maldives, Ninnia overlooks spa operations; operational planning and cost saving strategies; product planning and development; Strategic Marketing and Team Training and Development. She says that as the director of spa, the most important task is to manage a team with different personalities and mind set. "I always go back to my roots, managing people means you are now responsible for helping others too. For me, failure is a teacher rather than a success, I apply this on my daily affirmation to be able to become an effective leader and to inspire and give opportunities to your team to grow and improve professional development."
"What I love most about my work is allowing me to share my career journey to my team. I want each of them to dream big and never stop learning. Having a team advance in their roles makes me happy knowing that I have accomplished my job and that I played a part in helping them achieve what they want." She also loves showing people how wellness can be so simple and easy. "Don't think that wellness is meditation, breathing exercises, going vegan or practice yoga. Think of wellness in all areas, in your own comfortable space, your way."
Here is a what a normal day looks like for Ninnia.
7:00 – I start my day with my personal affirmation and get ready for my morning run around the Island, on rainy days I do Zumba from You tube in my room. Morning walks/run gives a fresh and energized feeling to start the day.
9:00 – Attend our daily morning briefing with HOD's and continue the morning to chat with colleagues over coffee at breakfast. We enjoy this time for some brainstorming and allows us to share and listen to suggestions from other HOD that helps us improve our department.
10:00 – Check emails
10:30– Morning briefing with spa team to share and discuss bookings for the day, special attention guests, repeat guests' benefits, applicable discounts, and task of the day whenever someone is free (re fresh training, deep cleaning, assist in reception)
11:00 – I start my spa rounds and spot checking as our spa has twelve treatment rooms, two changing rooms, a salon, a relaxing lounge, six outdoor cabanas, steam room and plunge pool. All maintenance related issues to be requested via Vesta for a smoother flow of Engineering work operations
11:30 – I seat in my office and start to reply to emails. Check on pending work task and to do list. Review current promotions, create cost effective promotions, update spa marketing plan calendar, update Training and Development calendar, update for low season action plan and effective cost saving strategies
14:00 – Daily meeting with Spa coordinator cum Trainer to discuss training plans and promotions
16:00 – One on One session with team member for products and treatment knowledge and review, trainings, and coaching
18:00– Browse on new products and check for potential suppliers, assist and help Spa reception for guest service and bookings if busy
19:00 – Double check bookings for the next day, check sales report and plan the day to have additional revenue sales. Motivating each other to meet our daily target and team sharing with our "how was your day?" chat so we end our day with a smile.