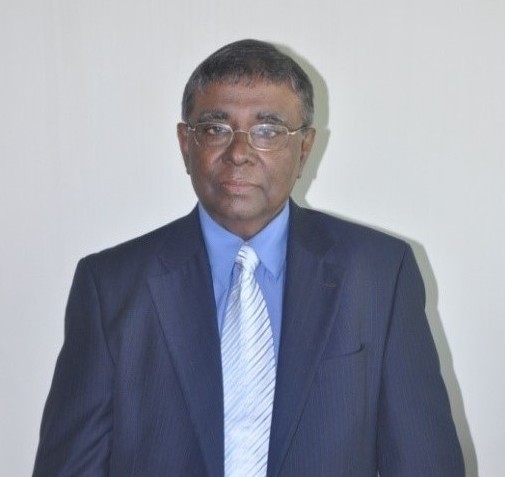 Sarath De Silva
Coming from a family background in agriculture & trade and an accountant by profession, since 1979 when he began supplying resorts in the Maldives, Sarath De Silva is now one of the most recognized names among Maldivian hoteliers.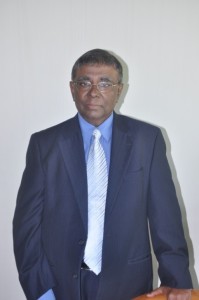 Sarath De Silva is the Chairman of International Foodstuff Group of Companies (IFCO), a Sri Lankan company, and was an accountant by profession. However, since the late sixties, he has had an interest in agriculture, establishing IFCO in 1973, and has been in business for more than 40 years. De Silva has a somewhat mystical nature; "There's something I believe," he says. "There's a purpose for which people are sent to this world. The purpose I was sent here, by God, is to see that I feed as many as possible."
His foray into agriculture was prompted by his family's background. "I am an accountant, by profession," he admits. "But I had this knack , because my family was into agriculture. So I thought, why shouldn't I use my talent, my knowledge as an accountant to become someone who produces food and export it to the world." He came to the Maldives in his twenties, and began supplying staples such as rice and sugar to MHA shop number one, in the late sixties and early 70s. "I came here looking for an opportunity to sell fruits and vegetables," he says.
He began his resort supply venture with Velassaru, in 1979 and Embudu in 1981, and expanded slowly. Now, the company supplies to over 40 resorts, from those in Baa Atoll in the north to Shangri-La in the south of the country. He also deals with Happy Market, a major local supplier of food to resorts, restaurants and supermarkets, and Best Buy, another prominent local resort supplier. "When Mr. Naeem started doing Happy Market around twenty one years ago, I sent the first consignment. From then till now, they continue to be our clients." He also sources products from the Maldives, including tuna, processed and raw, and reef fish, to Sri Lanka.
Maldives is not the only country that IFCO exports to however. When he first arrived in the Maldives to seek out opportunities to sell his produce, he was already exporting to Dubai. Today IFCO exports to markets in the Middle East, Far East, Europe and North America. IFCO's product range is extensive, covering produce, nuts, seafood, processed food such as pickles and condiments. The company has over 800 staff, including farm members, and over 25,000 farmers. "It's a massive family," says De Silva. "The farms aren't small either; some of them span 250 acres."
He describes himself as a proponent of organic farming. "In a world where people are becoming more health conscious, and concerned about what they eat, people are no longer prepared to eat anything unnatural, or inorganic," he says. "In a world where everything is getting polluted, we try to retain natural practices. So we follow Global GAP. We can trace every fruit, every tree; spread over 1200 acres of land, through the computer network."
He wants to grow wholesome food not only for the consumption of tourists in various hotels in the Maldives but also for people in the islands. He is also keen on empowering farmers through technology. He believes that he is able to do so by serving in the Standing Committee on Agriculture Veterinary Medicine & Animal Sciences of the University Grants Commission of Sri Lanka. Five agriculture oriented universities and four research institutes in Sri Lanka work with IFCO farms. "University students do their research on our farms," he says. "Like medical science, the science of agriculture is ever evolving. Trees cannot talk, and it is up to us to observe and examine the trees for their ailments. All illnesses start with wrong nourishment. So we use natural methods to feed our trees. We 'talk' to our trees, simply. This is what I'm teaching over 300 students who are at any given time working on our farms."
He is also very principled in his views about the trade of food. "You take any bottle of wine anywhere, you'd see that the grape is grown by the family who makes the wine. And they too consume it. So you never sell food that you or your family will not consume. If someone tries to procure food from somewhere and will not consume it himself, he's committing a crime. I would feed whatever I sell to my family." He believes that while the trade of food is a business, it is also a public and national commitment. IFCO's farms, spread around seven of the nine provinces in Sri Lanka, turn out organic or near organic produce.
De Silva advocates the use of green technology. The company partnered up with a Singaporean agency, Greenland Technology Pte Ltd, that develops such technology and used a solar power and natural wind flow, factory situated in the Industrial Estate of Katuwana, Homagama, Sri Lanka. Some of their farms harness wind to pump water. "You simply don't call yourself green, you have to practice green," he says. He utilizes the knowledge of Gujurat Life Sciences Ltd, headed by Dr. M.H. Mehta, India's renowned Padma Shri award winner promotes and develops new bio technological products, to rehabilitate soil on IFCO's farms. "The worst thing you can do is to use excessive chemicals on soil. It takes about 30 years to rehabilitate soil. So now we're working with natural microbes to rehabilitate soil that was damaged by using chemicals." The market demands kept the company seeking advancement, and today, De Silva says, IFCO is on par with any well renowned brand in the world.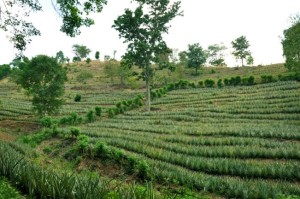 Sarath De Silva is the National advisor to the Ministry of Agriculture in Sri Lanka. He is also the Immediate Past President of the National Chamber of Exporters of Sri Lanka and Chairman of the Agriculture, Processed Food & Plantations Committee of the National Chamber of Commerce of Sri Lanka.
He is also the Past Chairman and Patron of the National Agribusiness Council of Sri Lanka, Past President of the Sri Lanka Fruit and Vegetable Producers, Processors & Exporters Association, and a Member of the Fruit & Vegetable Advisory Committee of the Sri Lanka Export Development Board. He is also a former Director of the Export Development Board, a former Deputy Chairman of the Institute of Post-Harvest Technology, a former director of the Lankaputhra Development Bank, and a former director of the Gemidiriya Foundation.