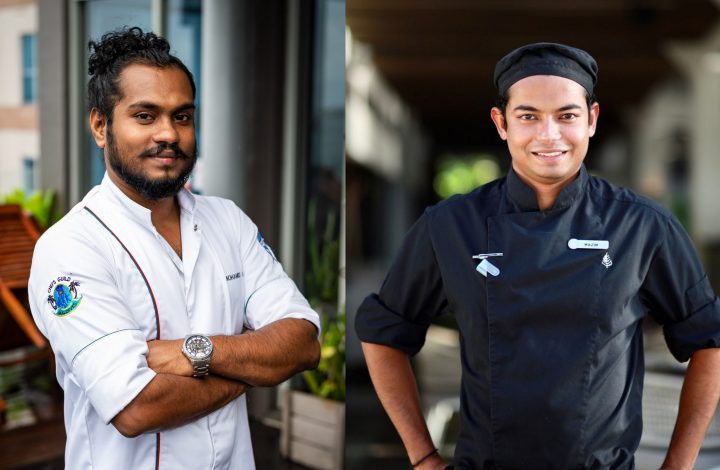 A Maldivian Culinary "First"
Culinary competitions are always hotly contested; however, the upcoming International Culinary Competition at Hotel Asia is going to provide a platform for two talented brothers to go head to head, something that is a unique first for the Maldivian Culinary Profession.
Brothers Chef Mohamed Adhil, Head Chef at Salt Café & Restaurant Male City, and Chef Ahmed Mazim, Chef de Partie at Four Seasons Maldives at Landaa Giraavaru, Baa Atoll, will go head to head on the culinary stage at the International Culinary Competition which is back after a two year hiatus as part of the 16th edition of the Hotel Asia Exhibition.
Hailed as the biggest and most renowned hospitality event within the Maldives, the four-day culinary event commences on 9th October, features 20 competition categories, and has attracted over 500 multinational entries from across the culinary archipelago. All competing for a culinary gold and one of the highly sought-after award titles.
Whilst each brother has several awards under their culinary belts, this is the first time they will be competing against each other, as both vie for the converted title of Best Maldivian Chef, although they also have aspirations to make it a culinary double and scoop both Best Maldivian Chef and Most Outstanding Chef.
To even be considered for the title of Best Maldivian Chef, they must first compete in at least three classes from a specified seven, and win at least one medal, plus win either a gold or silver medal in the Maldivian Dish category. The Chef with the highest aggregate score will clinch the title and they will be up against some stiff competition across all the categories.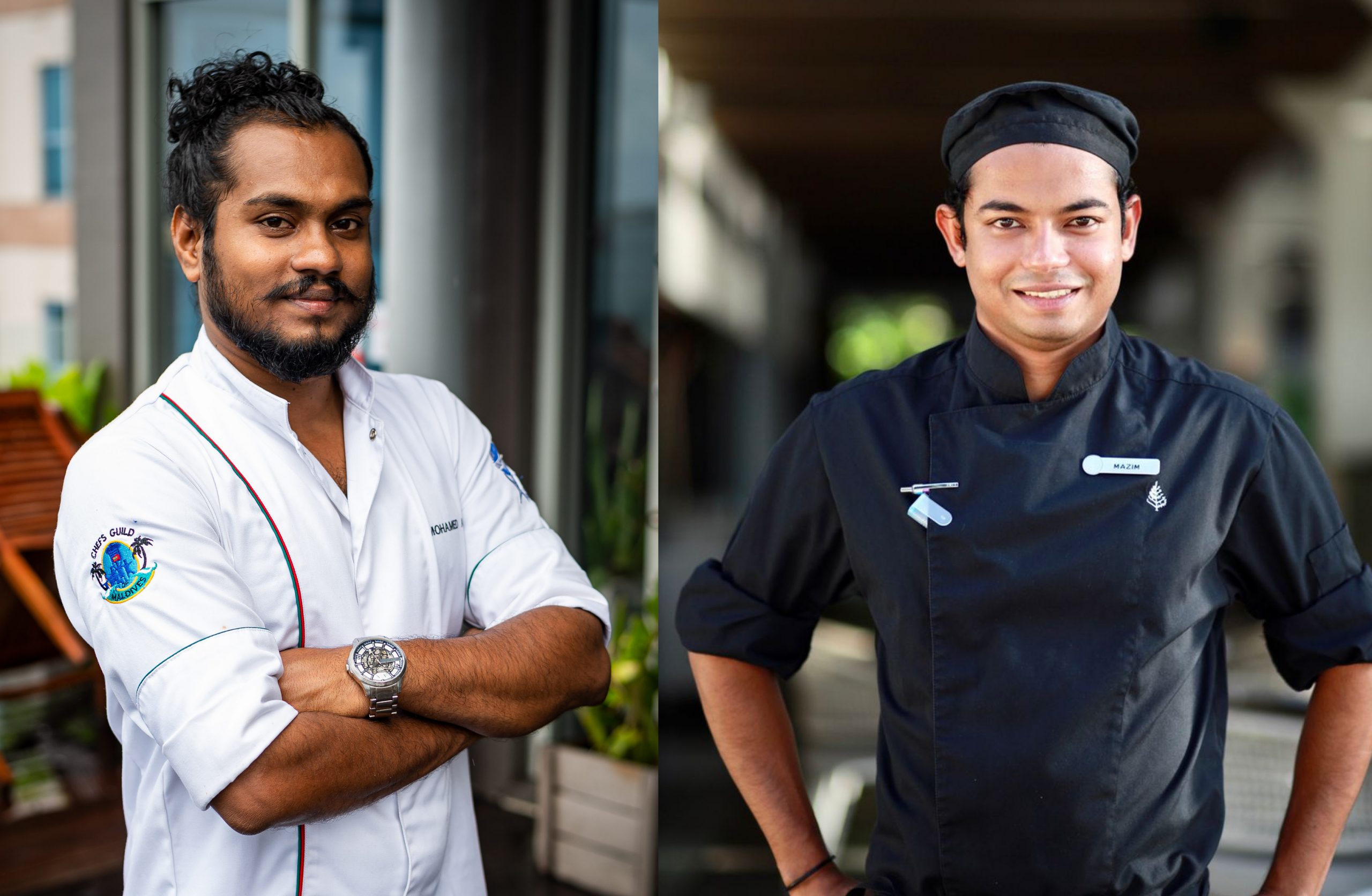 Featured Image: (From left) Chef Mohamed Adhil, Head Chef at Salt Café & Restaurant Male City, and Chef Ahmed Mazim, Chef de Partie at Four Seasons Maldives at Landaa Giraavaru
Endorsed by World Association of Chefs' Societies (WASCS), participants will showcase their skills and abilities in front of a highly acclaimed international judging panel in an open forum where every step is scrutinised. Neither brother is a stranger to the competitive stage, both have competed at previous Hotel Asia and FHAM competitions as individuals, and together as part of the international team selected to represent the Maldives in the Chinese Cuisine World Championship in Shenyang City, China, in 2019.
Chef Adil has successfully represented the Maldives in international competitions on three separate occasions, plus he has won awards at both the FHAM and Hotel Asia, in 2016, 2018 and 2019, claiming the coveted title of Best Maldivian Chef three times.
Chef Mazim has been competing since 2016, winning a silver in the Young Chef competition, an achievement he repeated in 2019. In 2016 he saw his brother win Best Maldivian Chef, which ignited his competitive spirit, and he has had his eyes firmly set on the title ever since. He realised his objective at the recent FHAM competition where he scooped several awards, including the title of Best Maldivian Chef. Having achieved that goal, he is now aiming for the "Grand Slam" of culinary titles!
Whilst a typical brotherly rivalry exists, between them, they are great friends too, supporting each other in their respective journeys.  Growing up on Hithadhoo Island in Addu, neither set out to be a Chef.  Adhil found himself as an apprentice at Four Seasons Maldives at Landaa Giraavaru by a fortuitous chain of events, and discovered his passion for the culinary arts, which inspired his younger brother Mazim to follow in his footsteps, joining the same apprenticeship program in 2014 and finding an equal passion for the kitchen and the opportunities being a chef offered.
Both have an irrefutable artistic talent, inherited from their father, which they have honed over the years to give each a flair for intricate fine details that create show stopping pieces of art on a plate!
Irrespective of results, both Chefs are looking forward to the competition, the chance to showcase their skills and the opportunity to meet friends and previous colleagues.
The brothers, like all competitors, have been using every spare minute to practice their dishes so that they not only look good, but taste good, and meet the strict judging criteria in terms of ingredients, cooking style and description.
The culinary competition runs from 9th to 12th October, with hot cooking classes held at FHTS, Maldives National University.