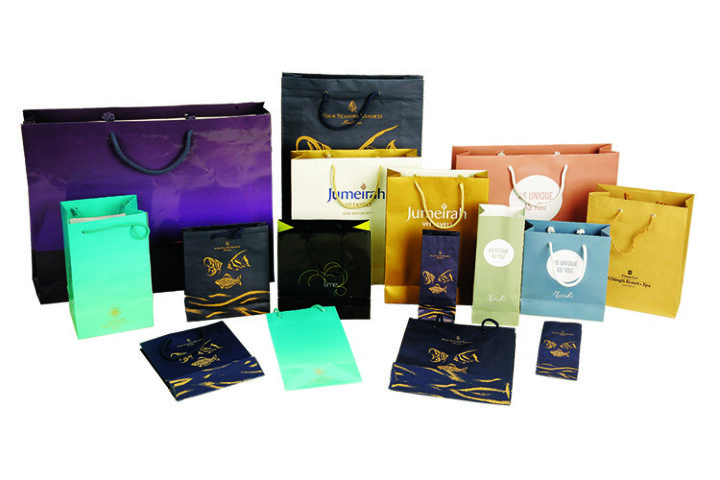 Copyline International: Innovative design and print solutions geared for the leisure industry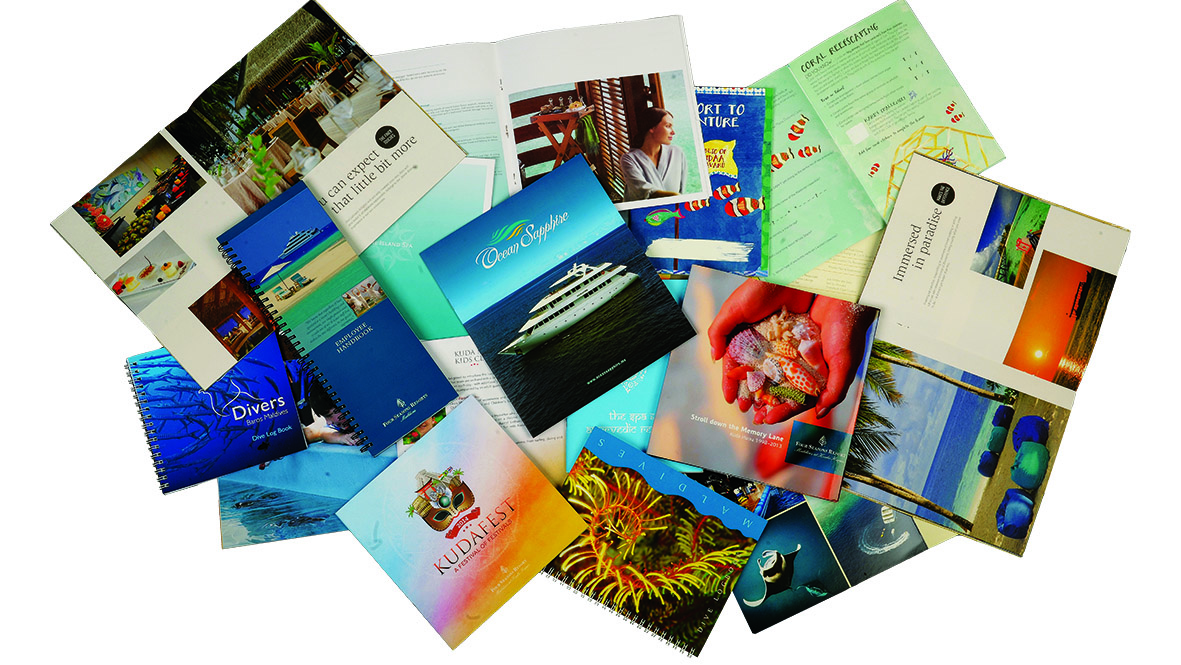 In a competitive market such as the leisure industry where utilising communications that stand out from the crowd is imperative, it is vital to have a partner who is able to meet those demands with innovative offerings, and provides a personal service, building lasting relationships that bring results. That is precisely what Copyline International – a full service Communications Company operating from Colombo, Sri Lanka has been offering their prestigious global clients over the past 15 years.
Inspiring innovative design, Copyline International provides a comprehensive range of print and design solutions with an in-depth understanding and a strong focus on the hospitality sector. Drawing on their wealth of knowledge gathered over the years through working with many top international resorts they utilise their skills and know how to enhance the quality of their clients' products, designs and presentations – working together to create a better result at best value.
Speaking of their success and what makes them different, Keith Blom – Chairman / Managing Director says: "Over the years we have built several strong, long-standing relationships with some of the most prestigious names in the leisure industry in the Maldives such Four Seasons Resorts, Viceroy, Baros, Jumeirah Vittaveli, Niyama, Huvafen Fushi, Mirihi and many others in the Maldives and around the world. They have chosen us because we interact with them at a very personal level – one on one. It is something we have always given priority to. We provide direct contact with no red tape and therefore, quick results; providing immediate solutions to their requirements. These fast and flexible solutions are also cost effective – a vital differentiating factor."
A strong foundation of experience and expertise
The origin of Copyline dates far back when an elite group of individuals gathered to create an equation that would stand the test of time. Many years later, that equation resulted in the birth of Copyline International – a compact, but highly efficient entity that has grown from strength to strength over the years, giving great importance to the 'human factor'. The best combination of design and service and the best mix of creative people has been the winning formula for Copyline International to date.
One of the primary advantages Copyline International offers their clients is their strategic location. With operations based in Sri Lanka, they are uniquely positioned to serve their clients quicker and cheaper – being far less expensive in comparison to similar companies in Singapore or Thailand, for instance. Clients have the opportunity to engage an expert, experienced supplier at a more cost effective rate, whilst receiving a superior product, delivered on time.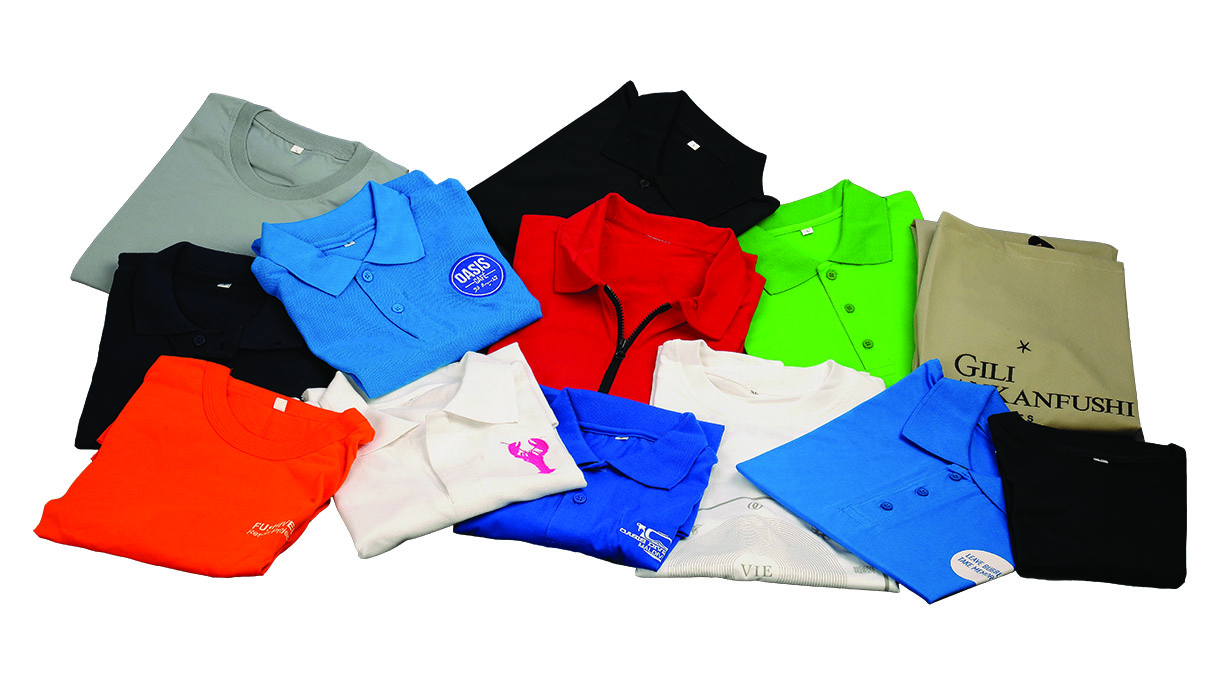 A wide range of innovative solutions especially for the hospitality sector
An in-depth understanding of the needs of the hospitality industry gained over many years of supplying solutions to the sector sets Copyline International apart. They specialise in designing, printing and producing a vast array of collateral items for hotels and resorts – everything from corporate identity material to luggage tags. Creatively crafted restaurant menus are also undertaken for all of their global clients. High quality, durable menus are designed as per client requirement to match the restaurant's style and ambiance. A wide range of materials such as cloth, printed and laminated special paper, acrylic, wood as well as many innovative, eco-friendly natural materials such as tree bark, leaves, flowers and so on are also used to create a truly distinctive product.
Other collateral such as the design, print and production of all types of books ranging from coffee table books to employee handbooks, monthly magazines, corporate profiles and product brochures to suit customer needs are also handled on a regular basis. If however, the design is already done by the client, Copyline International will provide the necessary print production solution for whatever items needed.
Durable, high quality display items for sales and promotion are also provided. Often, these are all custom-made using innovative material. The range of products is truly extensive: elegant presentation boxes for gift items such as chocolates or perfumes; custom-made bags of every kind – shopping bags, beach bags and such made from paper, cloth, natural leather, rexene, as well as eco-friendly or handmade material.
They also source and supply a wide range of miscellaneous items needed for hotels and resorts: pens, pencils, cups, food containers, sugar and sweetener sachets, pepper and salt sachets, straws, coasters and so on. In addition, they provide custom-made resort signs made from an extensive range of material such as stainless steel, wood, acrylic, stone etc. Any unusual or innovative design or material can be provided on request too.
Expanding their array of solutions, Copyline International also produce superior quality polo shirts, t-shirts, linen shirts, caps and umbrellas custom made with logos and branding to specific client requirements using the finest material with a strong focus on timely delivery. To see their wide range of products visit www.copylineint.com.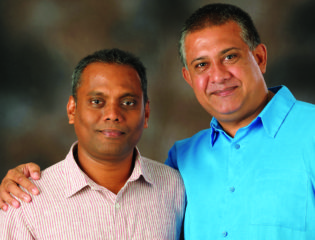 A dedicated team of experts in the field
Their passion for quality and commitment to excellence in all they do has helped Copyline International to progress in leaps and bounds. Their success is also due to the calibre of their team – especially at the helm. Chairman and Managing Director – Keith Blom brings over 20 years of hands-on experience in the industry and a wealth of knowledge. He is ably supported by Mindika Thushara – who as Finance Director uses his vast experience and strong financial acumen to keep the company running smoothly and efficiently. Proud of their dedicated personnel Keith Blom states: "Our team is highly experienced and very knowledgeable on all aspects of the industry and most of all our work ethic is one of total honesty and reliability. Our clients respect us and trust us to deliver – and we have proven our capability in every way, every time."