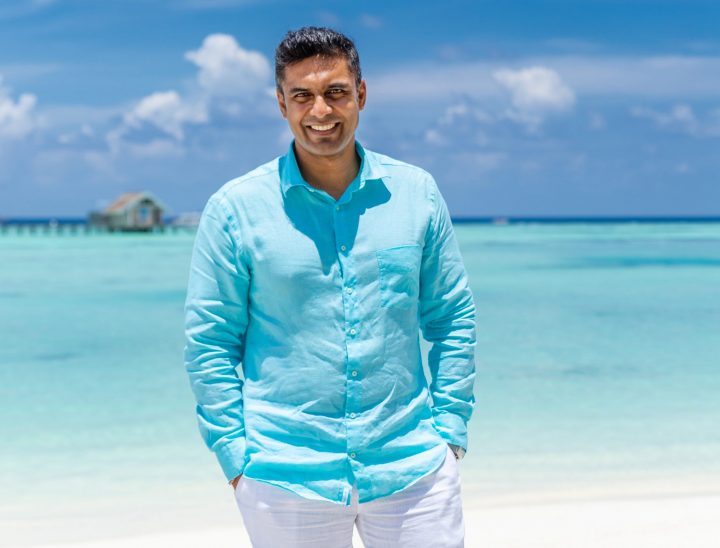 Exclusive: Roshan Radhay, LUX* Maldives' 'Magician of Marketing'
Set in some of the most celebrated destinations in the world, including the Indian Ocean, the LUX* Resorts and Hotels inspire, surprise and delight guests, by offering imaginative experiences, delivered by passionate team members, to help you celebrate life. With two stunning resorts in the Maldives, LUX* Resorts and Hotels offer a variety of unique Collectable Experiences, designed to provide meaningful stories and memories while supporting responsible tourism.
Live the Robinson Crusoe life at LUX* South Ari Atoll, where you can ride your bicycle along the jetty, swim alongside whale sharks, hang out in your bungalow on stilts, dine at any of the eight restaurants, dance the night away and partake in marine conservation. Over at LUX* North Male Atoll, a resort defined by the James Bond-esque clean lines and curves, awaits grandeur that defies all norms and stereotypes with buildings that mimic a floating yacht marina, as designed by Isabelle Miaja.
Spearheading marketing for one of the most iconic hotel brands in the Maldives is a kind of alchemy. Roshan Radhay, Regional Director of Sales & Marketing – Maldives & Middle East for LUX* Resorts and Hotels, performs daily magic with the brand making it 'lighter and brighter' than any other in the archipelago. Hotelier Maldives catches up with him in this exclusive interview.
HM: What qualities make a good marketing professional?
Marketing works as the central nervous system, supporting and connecting all elements of the business towards a common goal. It has moved way beyond traditional branding and advertising — marketers must now look at cross-promotional strategies and opportunities to build great customer experiences and engage them for long-term relationships. Consumers are no longer a passive participant waiting for the brand to tell their story. Instead, they're going out and about doing their own research. So, you have to offer them something more than just information. People value honest experiences, they value the genuine beliefs the brand stands for, and they value that you care. And, as easy as it may sound, communicating it is anything but a cakewalk, and that's where the magic of marketing begins.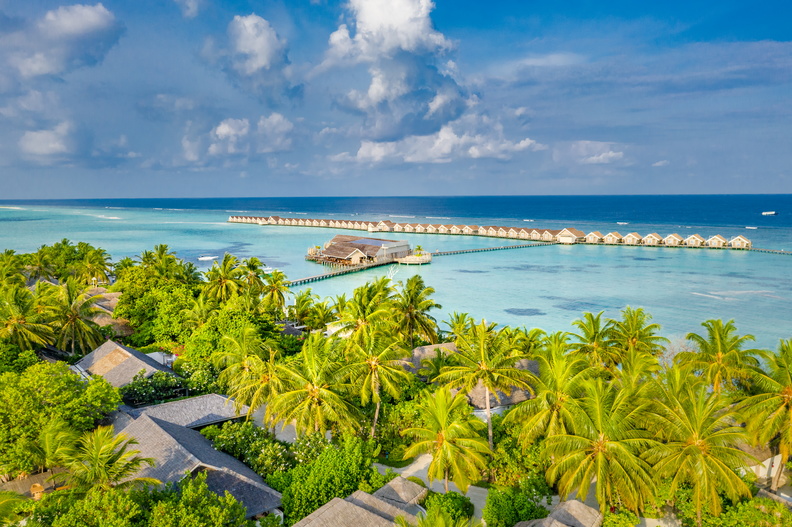 HM: Do you adhere to a certain management style or philosophy?
At LUX* South Ari Atoll, our mission is to help people celebrate life by delivering consistently on the promise of a different kind of luxury; hospitality that is lighter, brighter. Making each moment matter; we've created simple, fresh and sensory experiences to indulge our guests throughout their stay with us. From freshly roasted and ethically sourced coffee, retro-style ice cream parlours with sugar free options and tailor-made health and spa sessions to the magical tree of wishes, junk art galleries and impromptu film screenings under the stars, each experience is carefully crafted to help our guests celebrate life by turning the ordinary into extraordinary.
HM: What are the main changes you have seen in the sector can you predict any changes for the near future?
Primarily known for its 'personal touch', the hospitality industry is now evolving into a preferred contactless experience. The technological amplification, strongly favouring the need to adapt, has paved way for newer developments and solutions that are being adopted universally — making concepts like digital check-in/check-out, online menus, cashless payments, in-room dining, somewhat of a norm already.
Health and safety protocols have also been a paramount change with increased sanitisation around the resorts – they have become immensely critical as guests now rate this as the one of the top priorities for when they search for stay options. Additionally, a clear focus on health and wellbeing will also be at the forefront of the change, allowing people on the move to make healthier life choices.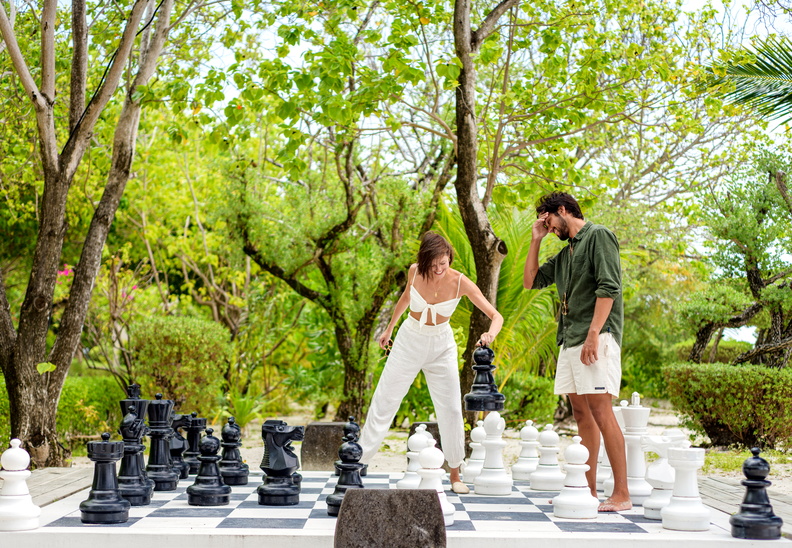 LUX* South Ari Atoll Resort and Villas has been designing healing and therapeutic experiences that align mind, body and spirit with experts from the field. While, Healing Powers of the Sea is our recent Collectable Experience, Eat, Sleep, Repeat enhances and heightens sight, hearing, smell, taste, touch as well as the elusive sixth sense and Digital Detox helps our guests to unwind, unplug, relax, reflect, get outdoors, and reconnect – not with their smartphone – but with their loved ones or their inner-self for that matter.
HM: What are your key priorities at LUX*?
We live by the motto of 'helping people celebrate life'. With hospitality embedded deeply in our DNA, we promote a work culture that's continually innovative and different from the competition. Mindful of the impact our actions have on the environment, we have initiated many eco-friendly practices at LUX* South Ari Atoll, so our guests can enjoy a pampered vacation, while contributing towards the cause of sustainability. Crowned the eco-friendliest luxury resort in the Maldives 2019 and awarded the Condé Nast Traveler's 2020 Readers' Choice Award, we aim to lead the way with eco-tourism and marine conservation initiatives in our region.
From using dives to educate travellers on the delicate marine eco-system, implementing the world's largest floating solar system in the Maldives to minimise our carbon emissions, initiating beach and reef cleaning activities to collect marine waste, creating underwater gardens with coral plantation, bottling our own drinking water, introducing edible straws and biodegradable cups, growing as much organic and healthy produce as possible, we are adapting all forms of sustainability in an effort to eventually achieve our zero-waste goal.
HM: LUX* is quite an iconic resort and architecturally aesthetic, what makes it unique and how do you market it?
When LUX* was launched in 2011, the thought was to create a luxury hospitality brand that challenges the status quo, that rewrites the rules, that stands out in the crowd. We built a spirited and lighthearted brand, one that is *lighter, brighter. The asterisk serves as a reminder to be true to ourselves.
We believe in serving with passion and entertaining with creativity. Each of our properties celebrates the spirit, nature, and culture of the locale they are set in. The brand offers a concept that can be adapted to resorts and hotels across the world.
HM: What are you passionate about when it comes to work?
In many companies, mission and values are rarely looked at. But at LUX*, they are lived out daily. We look beyond standard procedures to interact with guests to find out what they truly value. At the heart of everything we do are three creative principles: banish thoughtless patterns, be simple, fresh and sensory, and make the ordinary extraordinary.
HM: How do you handle difficult and challenging situations?
Difficult and challenging situations are a part and parcel of the industry we belong to, but each challenge is an opportunity to do better, by being better. When we face challenges and adversity, we learn to adapt, to be creative, while keeping a positive mindset to control our reaction towards external factors. This resilience is what keeps us going, no matter what! One can't ignore the global challenge we are facing together as an industry, but it's our love and passion towards what we do that keeps the hope afloat. And of course, going forward, innovation and invention will lead the way for a safer, greener, healthier tomorrow.
HM: What are your most memorable Maldives moments?
It wouldn't be entirely incorrect to say that from the moment I landed in this paradise, each moment has been special and memorable. But if I have pick, then it will be island-hopping and picnics on local islands.
HM: What hobbies do you enjoy when you are not at work?
This year has been unlike any other, especially in terms of my constant travel throughout the year. But this pause has given me the opportunity to reconnect with myself and indulge the two things I truly love – fitness and scrumptious delicacies. I am a big foodie!
HM: What advice would you give to hoteliers aspiring to get to your position?
Be honest. Be creative. Be brave. Be you. Love the job that you do and be passionate about what you do. There is a niche market for every product. Don't set you mind to always beat your competitors and become number one. Make it about outsmarting yourself and make sure you are your competition. This applies to everything that you do daily at work or in your life. Then, the joy will come, not from comparison but, from advancement and you will grow up the ladder.
HM: What does LUX* offer? How do you consistently deliver on your promise? Upon fine-tuning the internal quality standards, the concept of LUX* Shining Hospitality Standards (LSHS) was developed, which serves as LUX*'s brand operational standards. It represents a shift from benchmarking against competitors to delivering service that is distinctively LUX*.
At LUX* South Ari Atoll, we pay personal attention to each of our guest's individual needs — it is the little things that make a big difference. Every guest is looking for something unique in terms of experiences, privacy, F&B, activities, celebrations, romance, family time, and so on. By being genuine with our guest interactions right from the time of check-in, we understand their specific requirements during the stay to ensure that we deliver upon our promise of helping them celebrate life, every time.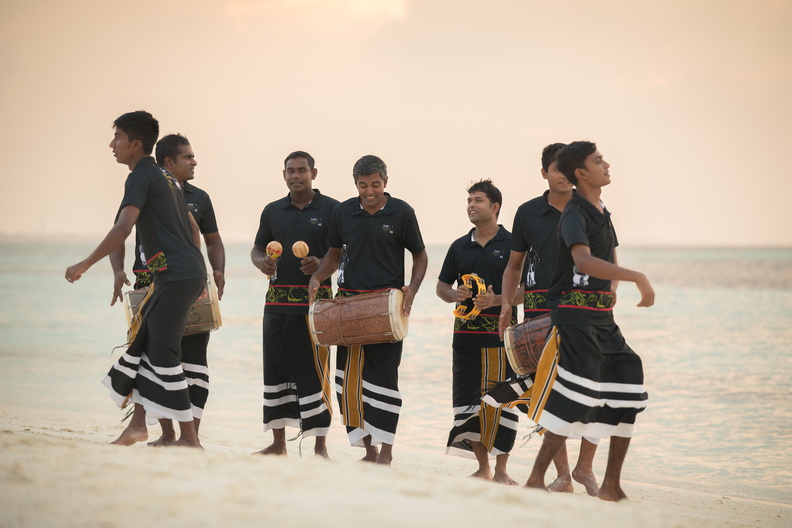 HM: Are there any exciting upcoming events we should know about?
Something's always brewing at LUX*! Come November, we will be sharing some exciting announcements around PLAY  — a mindful and modern kids club experience. It's a space where our little travellers can be curious, climb, jump, run and be loud. Holidays are a good time to learn new things, meet new friends and gain a little independence!
Furthermore, our new feature, Keen on Green is our commitment to sourcing smarter and supporting local farmers who grow sustainable vegetables, fruits and herbs to create delicious plant-based and vegetarian dishes. In our kitchens, we let the produce shine through, and connect our guests to the people and stories behind each ingredient. It makes for a meaningful, joyful and positively impactful dining experience.
HM: What luxury experiences are available at LUX*?
LUX* South Ari Atoll offers one-of-a-kind collection of Collectable Travel Experiences that have changed the way people holiday. They are for the dreamers, the go-getters, the eternally-curious. They are an open invitation to engage meaningfully with the people, the culture and the surroundings of the destination you are in.
You can decide on your experience by destination: Maldives, Mauritius, Reunion Island and China – allowing you to immerse into the most unique facets of each destination from our website. Based on six different themes there's something for everyone — whether you are a nature lover, foodie, culture-adept, adventurer, wellness-seeker or looking to spend quality family time.
HM: What challenges have your resorts faced during the pandemic?
The summer of 2020 impacted the world like never before! The unpredictable travel bans, border closures and quarantine measures, owing to the new mutations, have created operational challenges that we are still getting to terms with. Many of our colleagues are still unable to travel back to island, however, with the worldwide vaccination drive, we are quite hopeful that things will change for good.
HM: What staff development opportunities are available on your resorts and what new developments are on the horizon for LUX*?
Our strong learning culture and fully-trained team members have contributed significantly to LUX*'s success. We have a dedicated training and development initiative — LUX* Shining Service — that  focuses on grooming and developing future talents to grow and be ready to step into higher positions, when the time comes.
Right from general training, that ensures that our team members are equipped to deal with operations and guest issues to focusing on building an uplifting service culture to deliver service that is truly world class. From training the staff to perform their jobs efficiently in different departments with technical training to developing leadership specific programs we nurture the talent pool at every step across the departments, in all our locations.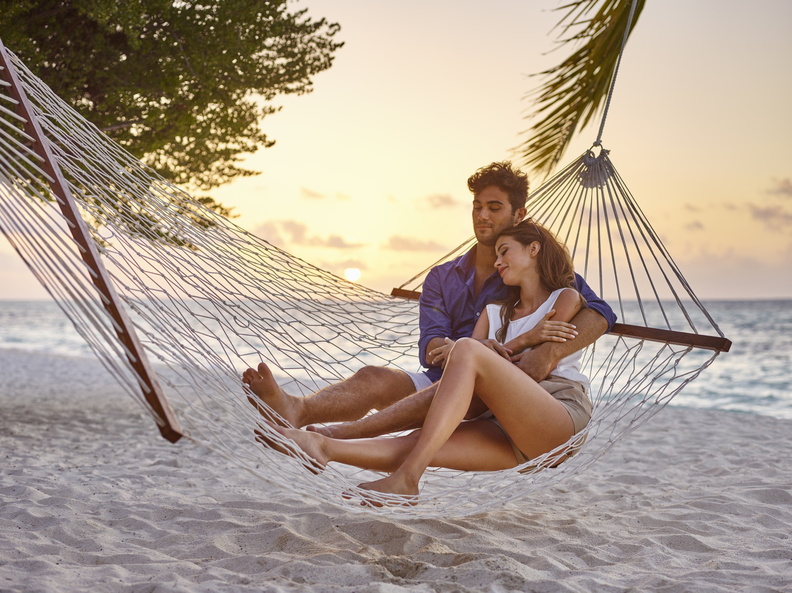 Take me through each of your Maldives' LUX* properties? What has been the guiding force for each?
Redefining luxury in the tranquility of Maldives are our two resorts — LUX* South Ari Atoll and LUX* North Male Atoll.
The eco-friendly LUX* South Ari Atoll is located on the paradisiacal island of Dhidhoofinolhu, (a short 25 minute-seaplane ride away from Male International Airport) where pristine white sandy beaches meet shallow, crystal-clear waters. This family-friendly resort, with 2 infinity pools and 193 villas in eight different categories, is brimming with wildlife, so a friendly encounter with manta rays, sea turtles, dolphins and even whale sharks is highly likely. With eight unique villa categories, the resort cater to solo travelers, families with their little ones, couples, large groups, with ease.
Its' 8 restaurants and 5 bars take you on a delectable culinary journey with South Asian flavours to modern Japanese delicacies, from an Italian love story to Oriental flavours, from inventive international cuisine to a seafood paradise. You will be spoilt for choice. Cafe LUX* serves round-the-clock goodness, while "ICI" shares homemade ice creams with sugar free options.
LUX* South Ari Atoll offers seven Collectable Experiences: Best Kept Secret Spots, Digital Detox, The Maldives Bucket List, Couple Goals in Maldives, Office With a View of the Lagoon, Learn how to Sail in the Maldives and Eat, Sleep, Repeat.
The penthouse paradise —LUX* North Male Atoll (speedboat distance from Male)— offers contemporary immaculate-white 67 double-storey villas, each decked with a private rooftop and an iconic pale-blue swimming pool. The magnificent house reef with spectacular diving caves is perfect for underwater enthusiasts and snorkellers.
It's often said that a culture is most clearly defined by its cuisine – and here you can learn some fresh and flavoursome culinary skills from our award winning chefs. Enjoy the culinary heights of Peru and Japan, with a live sushi and ceviche bar at Inti or explore the Barium's hidden chamber for an unforgettably unique dinner experience, you will be in for a treat each time.
LUX* North Male Atoll offers five Collectable Experiences: Luxury Surf Safari, Beginner's Surf Camp, Wellness Warrior Retreat, Under the Maldivian Sun and Isle of Romance.
Do you have any exciting projects in the pipeline here in the Maldives?
The way we treat our environment will have a huge effect on the future of our planet. Mindful of our acts, we have been actively engaging in sustainable practices across operations to reduce our carbon footprints and engage in more and more energy conserving options. From banning the use of single-use plastics to operating one of the largest open water solar platforms in the Maldives, we take sustainability seriously at LUX* South Ari Atoll.
Going ahead, we will be expanding our solar capacity to further reduce our dependability on alternate mediums to produce energy. At the moment, 30 per cent of our energy usage is generated by solar panels. We will also be looking at ways to generate bio-gas and engaging in a more concentrated approach towards waste management. Strengthening the communities, we thrive in has been a crucial aspect and for the same we have been contributing to a selected NGO, the funds donated by our guests through our "Tree of Wishes" experience.
HM: Do you have any advice for hoteliers joining the industry?
For those joining the hospitality industry now, these are interesting times. The game has changed — the traditional rules don't apply, and one gets to be creative and innovative like never before! This pandemic has truly given us an opportunity to re-shape and reset. It goes without saying that the industry will never be the same again. There is no going back to normal, and this is without precedence. The traditional revenue models don't exist anymore, sales has gone from physical events to online webinars and virtual participation. One needs to learn to adapt. The only constant for us is that we will always be in the business of helping people "Celebrate Life".