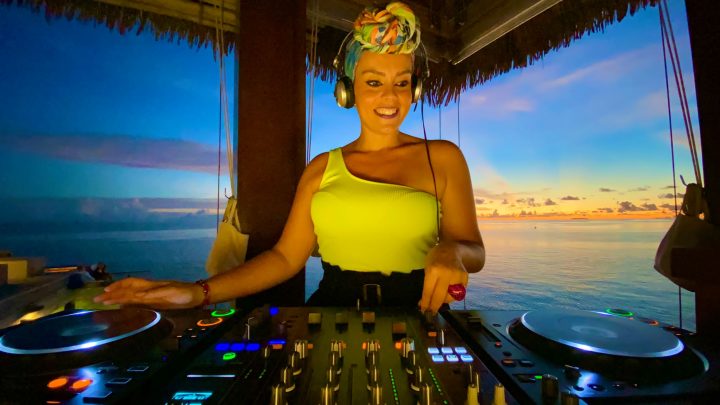 Feel the Beat of the Maldives with Jennifer Dons, Music Curator at W Maldives
Escape to W Maldives where the sound of the waves drumming against the infinity pool provides the perfect soundtrack to life as you luxuriate in a wonderland of white-sand beaches, turquoise lagoons and breathtaking reefs. From the moment you step onto this heart shaped island playground, get ready to welcome infinite days amplified by the only Music Curator in the Maldives.
Jennifer Dons is passionate about her role as Music Curator for W Maldives, a role she has held since September 2019. The talented DJ who hails from Tenerife in Spain, brings the soul of the Canaries to this island nation, giving guests at W Maldives the backstage access to what is new and next in the music and spinning the decks in paradise.
As music is foundational to every W experience around the globe, W Maldives, part of W Hotels, connects the crowd through the sound of the moment and sets the scene. Guests can enjoy their luxury escape through the curated music of Jennifer Dons across the property. Be it on the monthly full moon dinner at Fire Beach, weekly Get Wet pool party or daily Sunset Spin at SIP watching the golden hour while sipping cocktails. Jennifer Dons, the face and voice of W Maldives' passion for music, owes her love for music from her childhood memories with her father who is a former DJ.
Escape at W Maldives and tap into the expertise of Jennifer Dons as she delivers energy and aspirational scene for music programming that draws a crowd. She truly believes she has 'music in her soul' and loves mixing the stunning colours of the Maldivian sunsets with music as she indulges the resort's guests love of house music. Hotelier Maldives catches up with her for an exclusive interview.
HM: Tell me about your background and where you grew up?
JD: I was born in Tenerife, Canary Islands, in Spain. My father was a DJ, and he instilled the passion for music in me. I grew up listening to music every day and I have a lot of good memories. He taught me a lot about the culture of music.
HM: How does it feel to be the Music Curator for W Maldives?
JD: I´m so happy to be here and so proud to be part of the W Maldives family. I am almost finishing my second year here and I'm so excited about the new adventures for my upcoming third year. This is my island, my home, my special music place. I love mixing the stunning colours of the Maldivian sunsets with music. It's the most memorable experience in my life, living in one small island in the middle of the Indian Ocean and making soundtracks for our guests.
HM: Tell me about how you got into Djing?
JD: It was 2007 and I went for a party in a club in Tenerife. I was speaking with the resident DJ about music, and I told him that I was doing sessions to listen in my car. He said, "come tomorrow, you will play!" And I did! I went the next day with ten CDs and I started my career. It was the best decision of my life.
HM: You were working in Tenerife before coming over to the Maldives, what is different about playing to Spanish market and Maldives market?
JD: I worked for a few months in Puerto Rico and moved to Madrid before coming here. The Puerto Rico experience was exciting. All the places are completely different, also in the same club, every night could be different. In Maldives, the guests love house music, and this is great! Maldives is a fancy place to listen to elegant music.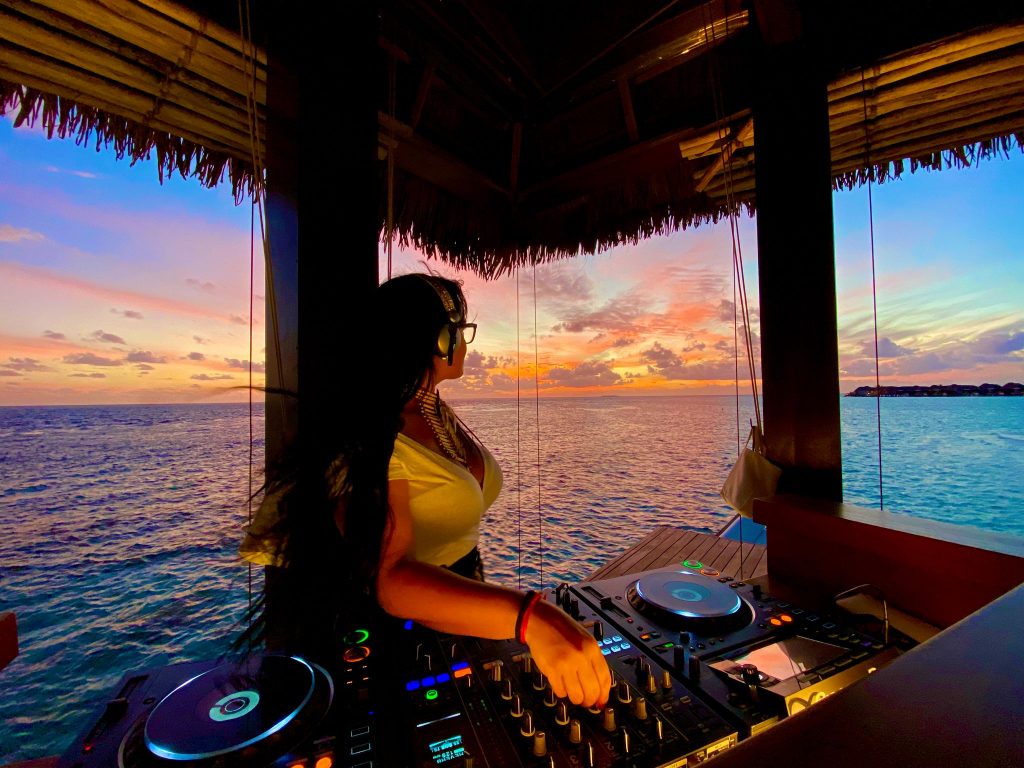 HM: You are one of the few female DJs in the Maldives, how do you deal with the male attention?
JD: It's easy. The character of people here is very open and I´m comfortable. Men around me are kind and respectful. They are part of my family here.
HM: What is the best advice you've been given?
JD: The best advice I've received was from my father – days before he passed away, he told me: "Live your life Jennifer, don´t be scared and go achieve your dreams."
HM: If you could change anything about the industry, what would it be?
JD: It's a really difficult question. I will ask for more respect for women DJs. We need to support each other, and our little world is full of competition between us. We must help each other more.
HM: What was your takeaway from the Cercle event, and do you hope there will be many more events of this nature in future?
JD: It was a great experience. I was so excited, and everything was perfect. They are a very professional and talented team. I made new friends in the industry, and I can´t wait for our next big project.
HM: Do you have a music genre preference?
From a personal perspective, I grew up listening to salsa music and I still love listening to it. Professionally, of course, it is always House Music.
HM: Why are there so few female DJ's?
JD: It was considered a male profession. Nowadays, it's more common to see more girls behind DJ booth and this is very cool. To be honest, when I started DJing, it was very difficult for me, fourteen years ago but I never gave up.
HM: How do you keep up with the latest music?
JD: It's my job, every day I must update my music. The latest, what's new and what´s next! There are a lot of artists sending me theirs tracks, and every day I spend around two hours to listen and buy new tracks.
HM: How do you prepare before a gig?
JD: I am always nervous before a gig. If it's a big event, I can´t even eat before. It's a part of my passion, feelings, and desire to give my best by connecting with the crowd. After mixing two first songs, all the nervousness disappears.
HM: What is your strategy for getting a crowd going?
JD: After 14 years working in this industry, I can connect with the people. I need to read their minds and guess what they want to listen. We call it "dance floor psychology." I was born to make the people happy through music.
HM: What does music mean to you?
JD: Music is everything in my life. Through the music, I can make people happy and this is the most important thing. Over the years, I learned a lot about how to make people dance or how to make them sit and just enjoy the music. It is not about the job but the philosophy I live for. I can listen to music everywhere: sound of the waves or someone's laughter. My most favorite session at W Maldives is the Sunset Spin at SIP where I can mix sounds with the most beautiful stage in the world," said Jennifer.
HM: What first got you into music?
JD: Music is my life; I was born with music in my heart.
HM: What inspires you to make music?
JD: Everything, music is everywhere: in the waves, in the birds, in the beats of your heart.
HM: What is your creative process like?
JD: I always have something on my mind. It's hard for me to create a song because I´m a perfectionist and very self-critical.
HM: Who would you most like to collaborate with?
JD: I always wanted to collaborate with Erick Morillo. But sadly, he passed away one year ago. I loved the passion that he showed when he was on stage, you could feel his vibes.
HM: If you could go open a show for any artist, who would it be?
JD: It be an honor for me to do it with every DJ that I did before and I will do in the future.
HM: What is one message you would give to your fans?
JD: Music is food for the soul. You can never be alone if you are listening to music, so make music your happy place. See you on the dance floor! Don´t walk, DANCE!
JD: What advice do you have for new DJ's aspiring to be you?
HM: Be strong, be yourself and please, never give up. Work hard and stay humble.
JD: What is next for you?
HM: I´m learning how to flow. I´m in a period of my life where I'm focused on living in the moment, CARPE DIEM, and I am not thinking too much in the future, of course I have goals and dreams, and I want to remain part of W, but just now, I'm enjoying the moment.