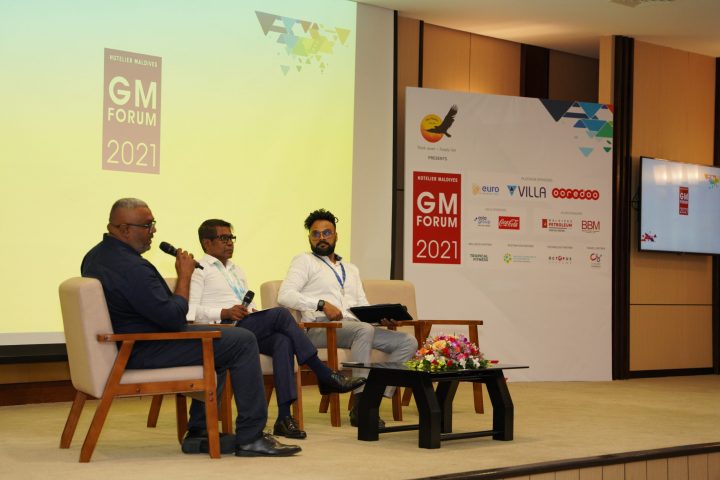 GM Forum '21; Maldives Looking to a Busy Season to End the Year
Panel Discussion on  'Trends in Destination Marketing', featuring Thoyyib Mohamed of Visit Maldives and Abdulla Ghiyas of PATA Maldives Chapter at Hotelier Maldives GM Forum '21
UK online searches for the Maldives have hit the roof since the announcement they were coming off the UK's travel red list.
Abdulla Ghiyas, Chair of PATA, Maldives Chapter, told delegates at the Hotelier Maldives GM conference on 23 September: "The number of searches for Maldives hotels and flights from UK was number five before the pandemic but now it is number one.
"There are more searches from UK because we have been dropped from the UK's red list and visitors don't have to quarantine any more on return."
He added that it is expected that, with travellers no longer having to quarantine upon their return, the UK will become a key market again for the Maldives.
As well as the UK, the Maldives is ready to welcome back Chinese tourists as their vaccination programme progresses.
Ghiyas said: "The country is at 70 per cent vaccination, so they want to travel again, while UK is at 65 per cent vaccinated and this will determine where they are going to travel again."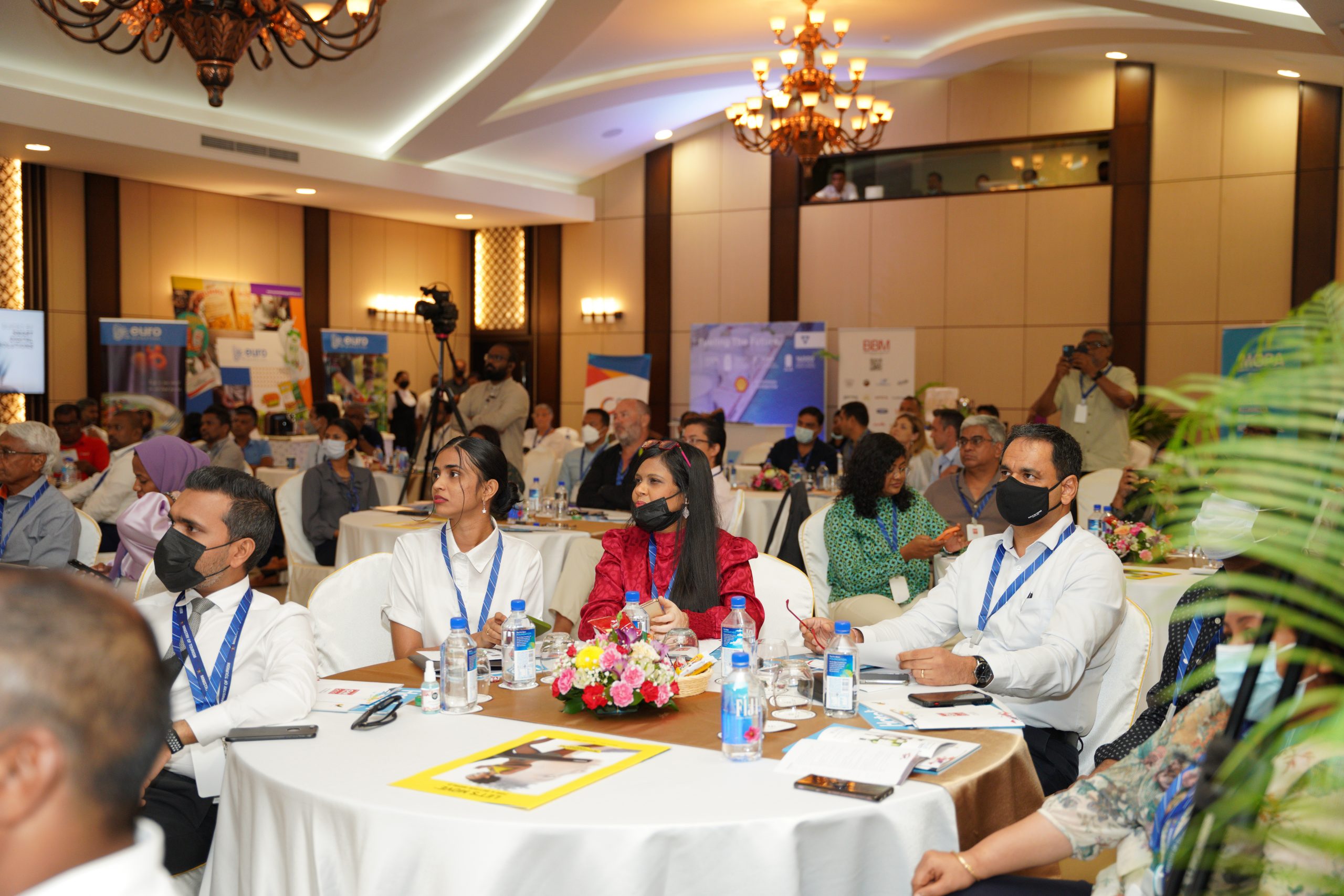 Thoyyib Mohamed, Managing Director of the Maldives Marketing & PR Corporation (MMPC) and Visit Maldives, explained "We never lost focus on the Chinese market – keeping them engaged digitally during the pandemic.
"China was number one market for us pre pandemic and if there was a possibility of opening the gates again, we would welcome them.
"China will bring more young independent solo travellers and families and millennials who want to travel."
"Travel insurance is going to play a huge role going forward.
"A lot of people have been concerned and want the best deal possible and the Maldives hotel and hospitality industry is ready to adapt.
"The Maldives has done extremely well to open its borders in such a small period of time and has become one of the safest of destinations."
Now, the challenge is for the Maldives to cope with the influx of travellers eager to explore what it has to offer now that it is back on the travel list.
Thoyyib Mohamed, managing director of the Maldives Marketing & PR Corporation (MMPC) and Visit Maldives, explained: "There is a huge pent-up demand, like a fizzy drink bottle we see an explosion coming from Europe, Russia and Middle East.
Thoyyib elaborated "We have been seeing new markets, like Russia and the USA, with growth potential.
"We did some research on what the future will be and while some countries can be closing or restricting their travel laws, eastern Europe could give us a steady flow as well as the US and southeast Asia, where Indonesia and the Philippines are key markets."
However, he cautioned that we must be responsible and take it slow and steady.
He continued: "We should be careful that we follow the advice of health authorities.
"We are very proud that we are ranking on top of every source market, but it all depends on where the guests are coming from.
"The good news is if we keep our numbers down and have positive social media, Maldives will rank number one.
"The Maldives is expecting 1.3 million visitors this year and our targets from next year are two million visitors per year.
"The very fact that Maldives only has 52,000 beds, keeps it exclusive and will keep everyone from flooding it at once.
"We look forward to welcoming nations that have established vaccination programmes to allow Maldives to remain a safe haven.
"The Maldives' own vaccination efforts are also established.
"The whole thing about vaccination, and the target to have 90 per cent of population vaccinated, will all have an impact.
"Talks are ongoing about a digital passport, so unless there is international agreement, it is up to each country to allow visitors so we can fill those 52,000 beds responsibly.
"We have been working together on global campaigns with the airlines, as they bring the tourists in, and the tour operators who are the bridge between the tourist and the country.
"We do joint marketing campaigns with tour operators, and we participate in marketing events with local stakeholders, and we are open for joint marketing efforts.
"Although other destinations are opening while the pandemic is on, people will be looking for a safe haven.
"Our 'one island one resort' model makes us blessed and means the risks of infection are lowered."
While the leisure travellers are now returning, the Maldives Tourism board is also focusing on the revival and establishment of the Maldives as a business travel destination.
Visit Maldives will host two (Meetings, Incentives, Conferencing, Exhibitions) MICE roadshows in Mumbai – following the World Travel Market – aimed at UK buyers.
Thoyyib said: "MICE is a trillion-dollar industry, and we have a beautiful destination where clients of incentive groups look for places like Maldives.
"There is no better place to manage your business and pleasure – imagine a gala dinner on the beach, a board meeting on a sandbank or a dinner in an underwater restaurant.
"It is out-of-the-box thinking and a safe haven.
Ghiyas added: "MICE is 11 per cent of global tourism and in-person meetings can never be replaced.
"It is an experience that is tangible, and it is going to be changed in some way.
"It might seem that the hopes of trade shows are far-fetched, as the Maldives is not a mainstream MICE market, but it has a lot of scope.
"The way people sell has changed and with the Dubai Expo coming up, the Maldives will become the trendsetter to set the benchmark from."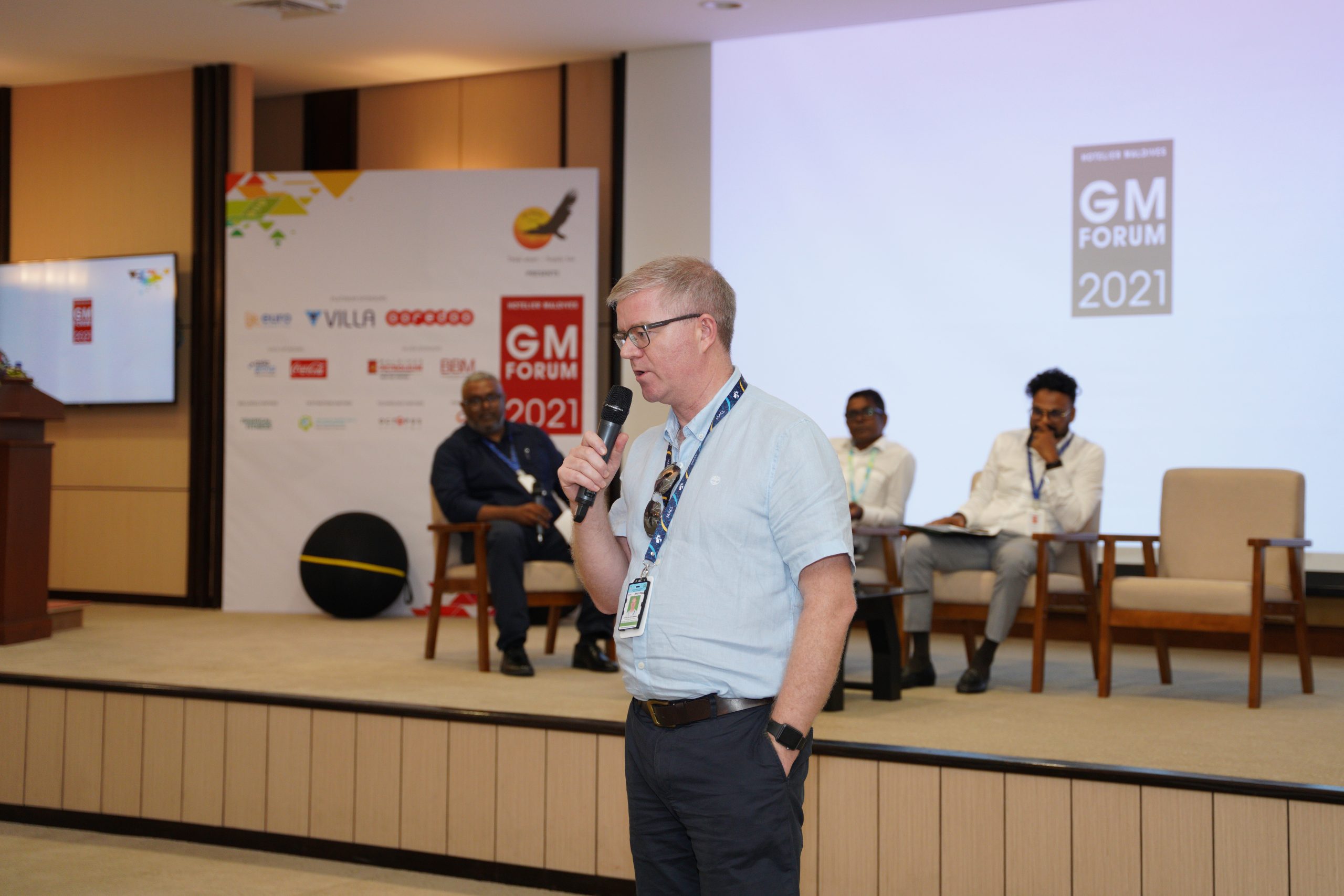 Gordon Stewart, CEO and MD of Maldives Airports Company Limited (MACL) added that the airport was doing all it could to prepare for the demand and influx of UK visitors after October 4 as more countries expanded their flight paths.
He said: "We have been doing a lot of work to alleviate the queuing and capacity, but we need to do more.
"The congestion we have had recently has been driven by covid and the documentation required.
"Typically, a check in would be four minutes but now it is about 10 minutes.
"We are looking at how to get check-in times back down to get back to capacity levels.
He added that all this was being done alongside repairs to the runway – ahead of work to build a new one starting next October – and the work on the new terminal, which will be completed by 2023.
It is expected that by November the VIP lounge will be complete and the new seaplane terminals will be opening in November and December.
Featured Image: Panelists Thoyyib Waheed, MD, MMPRC / Visit Maldives and Abdulla Ghiyas, Chair, PATA Maldives. Moderator of the panel: Shafraz Hafiz, Deputy Director, Digital Marketing and Social Media, Pulse Hotels & Resorts.