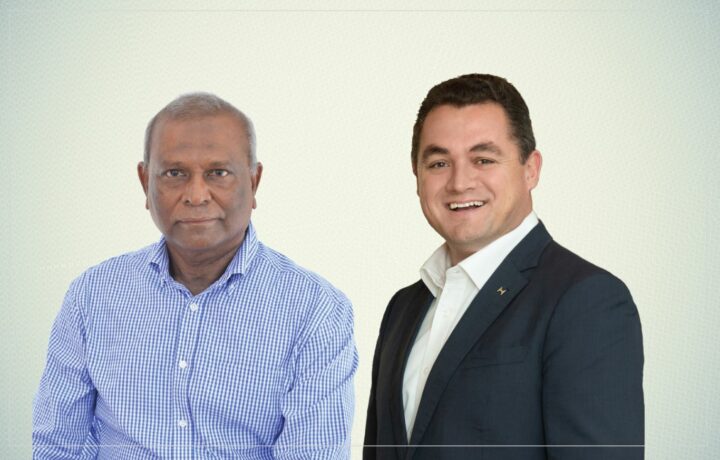 Keynote speakers confirmed for GM Forum 2018
Ibrahim 'Bandhu' Saleem, a founding member of Cyprea Group and Chairman of Solarelle Insurance; and Daniel Welk, the Vice President Operations, Luxury and Lifestyle, Asia Pacific, of Hilton have been confirmed as keynote speakers of the Hotelier Maldives GM Forum 2018. The third edition of the GM Forum would be held on April 18 at Kurumba Maldives.
The GM Forum serves as a networking and knowledge sharing platform and brings together hotel owners, operators, industry professionals, government officials, suppliers, and other industry stakeholders.
Over the course of his long career in public service, Saleem has led Maldives Transport and Contracting Company (MTCC), Island Aviation Services Ltd and had also played an integral role in leading and shaping Maldives Airports Company Ltd (MACL). He was also the Executive Director of Cyprea Pvt Ltd and a Director of various entities of Cyprea Group as well as the Chairman and Managing Director of Cyprea Lanka Pvt Ltd. In addition to that he also served as a Member of Tourism Advisory Board at the Ministry of Tourism from 2001 to 2004.
Daniel Welk, the Vice President of Operations for the Hilton brand's luxury hotels and resorts in the Asia Pacific region, has over twenty-five years of experience in the field of hospitality, composed of various managerial roles in the UK, Australia, Indonesia, Japan, Malaysia and India. Prior to joining Hilton in 2008, Daniel held various positions in general management and Food and Beverage Operations with Carlson Hotels, ParkRoyal Hotels & Resorts; amongst other hospitality and Food and Beverage companies.In addition, Graeme D'Arcy, the Hotels Area Manager of Booking.com; Dr Simad Saeed, the Managing Director of Commerce, Development and Environment Pvt Ltd (CDE); Jesper Hougaard, the Managing Director of Serena Spa; and Abdulla Ghiyas, the President of MATATO, would give presentations during the one-day event. Jesper's presentation will focus on "wellness revenue opportunities". It would also feature a presentation on "tourism-related taxation" by Maldives Inland Revenue Authority (MIRA) which will be followed by a Q&A session.
In addition, the forum will also see discussions on other topics related to the industry; including trends in destination marketing, guest transfers and non-room revenue from resorts. Registrations for the event close on March 31, 2018. Platinum Sponsors of the event include Malé Water and Sewerage Company (MWSC), Allied Insurance, Hospitality & Retail Systems (HRS), The SNS Group, and Kohler Co.
To register your attendance at the GM Forum 2018, please visit hoteliermaldives.com/gmforum-register. For general inquiries and sponsorship requests, please contact Hussain Jazlaan on jazlaan@perspective.mv or mobile +960 791 0858.