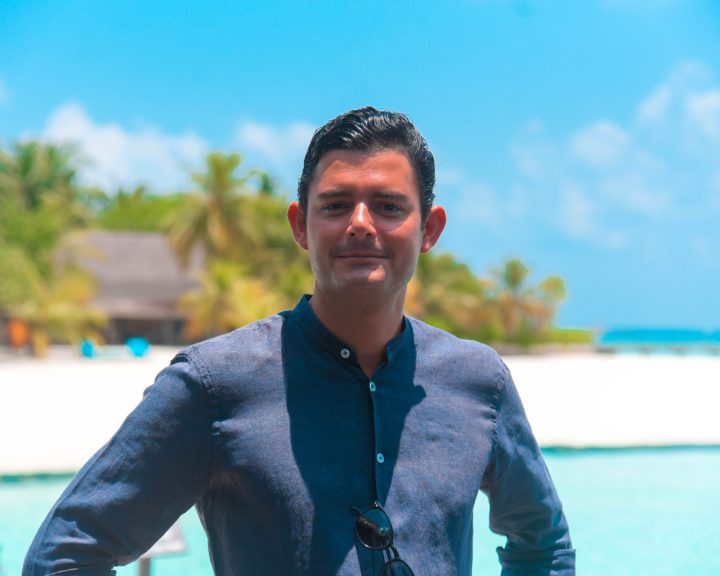 GM's View: Henri Arnulphy, Constance Moofushi
Surrounded by crystal clear lagoon and impressive stretches of white sandy beaches, Constance Moofushi is a diving and snorkelling paradise, located in South Ari Atoll, close to some of the best diving sites in the Maldives and on the migration route of the manta rays.
The resort offers a perfect combination of luxury and simplicity, the natural charm and barefoot elegance, coupled with Constance's chic give the resort a soul, making the all-inclusive luxury resort unique.
Henri has been with the Constance Hotels group for over six years, taking over the reigns as GM of Constance Moofushi in March 2020. Hotelier Maldives spoke to Henri about his journey, the challenges of the pandemic and life as a GM.
HM: What started you on your hospitality journey?
HA: Coming from Mauritius which is very much a tourist destination, I grew up in the industry as my parents were owners of a small guest house and other hospitality businesses. However, after High school graduation, I wanted to do something different, so I became a car salesman, a job that lasted seven months before realising that my heart lay in hospitality. I was given the Guest Relation Officer position in a resort close to my home and the passion started from there.
Once in the industry I was eager to learn, becoming the first management trainee of the resort at the time, gaining an invaluable insight into all departments, before moving to Australia to learn and study further. This opened the door to a lot of F&B experiences including stints in Abu Dhabi, China, and some yachting from Greenland to Antarctica before I joined Constance Hotels, Resorts & Golf in 2015.
HM: What enticed you to the Maldives and how did you land your current position?
HA: I had joined Constance Hotels, Resorts & Golf as the Resort Manager for Constance Tsarabanjina. A luxury Robinson Crusoe private island located in the Archipelago of Mitsio, Madagascar, which was a self-managed property very like the way the Maldives resorts operate.
After three successful years, I was promoted and relocated as Resident Manager at Constance Moofushi in the Maldives, effectively swapping one luxury Crusoe type resort for another. I joined Moofushi in August 2018 and spent a fruitful eighteen months learning the resort as the number two, so when the GM left in March 2020, I was trusted by the management to take over the General Manager role, just as Covid-19 struck!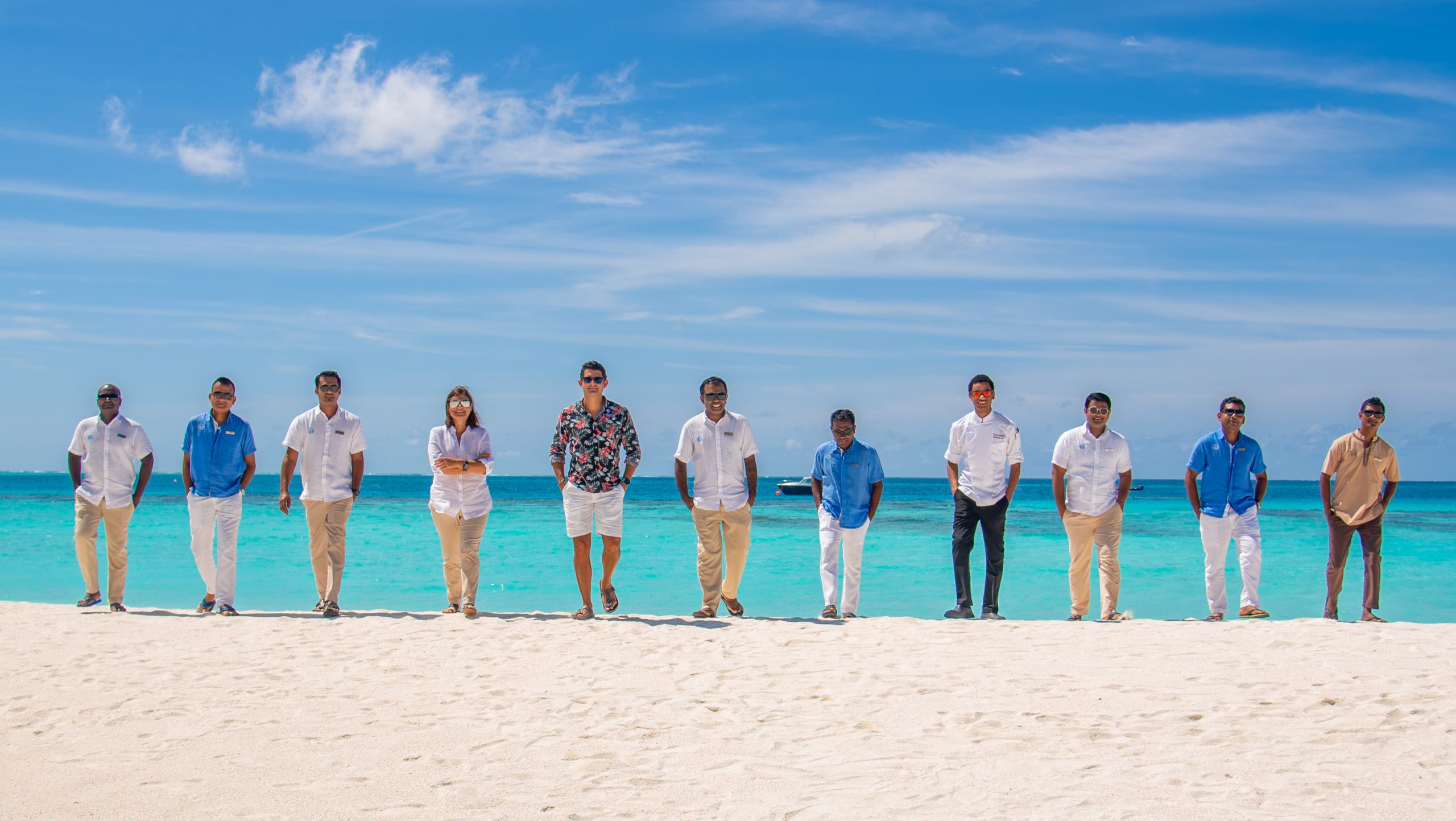 HM: What is it like to be the GM of Constance Moofushi?
HA: Constance Moofushi has a very strong soul, and I feel extremely privileged and proud to be the Manager here. I love the Resort in every possible way: from its amazing location, its design, the friendly team, and the approach to luxury. Having been the RM for eighteen months the transition to GM was very smooth.
We were closed for six months during the pandemic which gave me a unique opportunity to get to know every inch of the island and really appreciate how the resort worked.
HM: The role of a GM largely involves leading and directing people, do you have a certain management style or philosophy and has this changed since you have been in the Maldives?
HA: I have always had my own idea of hospitality, which is very simple "be the best host possible".
However, as you grow in management positions, being the best host is not enough, your role is to lead and inspire others to do their best themselves.
Placing all the important GM administration work aside – my philosophy is to make sure each, and every person in the team understand my dedication as a leader. By doing this, I believe that you transfer the positive attitude, and the right energy to your team, so they will perform at their best. The Maldives attracts a lot of nationalities, we currently have twenty-one, so it is important to bring them together with the same clear vision.
HM: What makes Constance Moofushi unique and how do you consistently deliver on your promises?
HA: First, I will say its name, I truly like the sound of "Moofushi" and what it means in the local language: "Roots".
The resort has a very natural and relaxed feel to it, our restaurants are open and have sand floors, so everything is very traditional. We are also spoiled with our location, close to fantastic reef & natural beaches.
In terms of hospitality and services – we simply continuously deliver and have remained among the best for so long because we are true to what we do. No fake promises, the product is easy to understand, it is a pure human scale Luxury All Inclusive Resort – barefoot chic.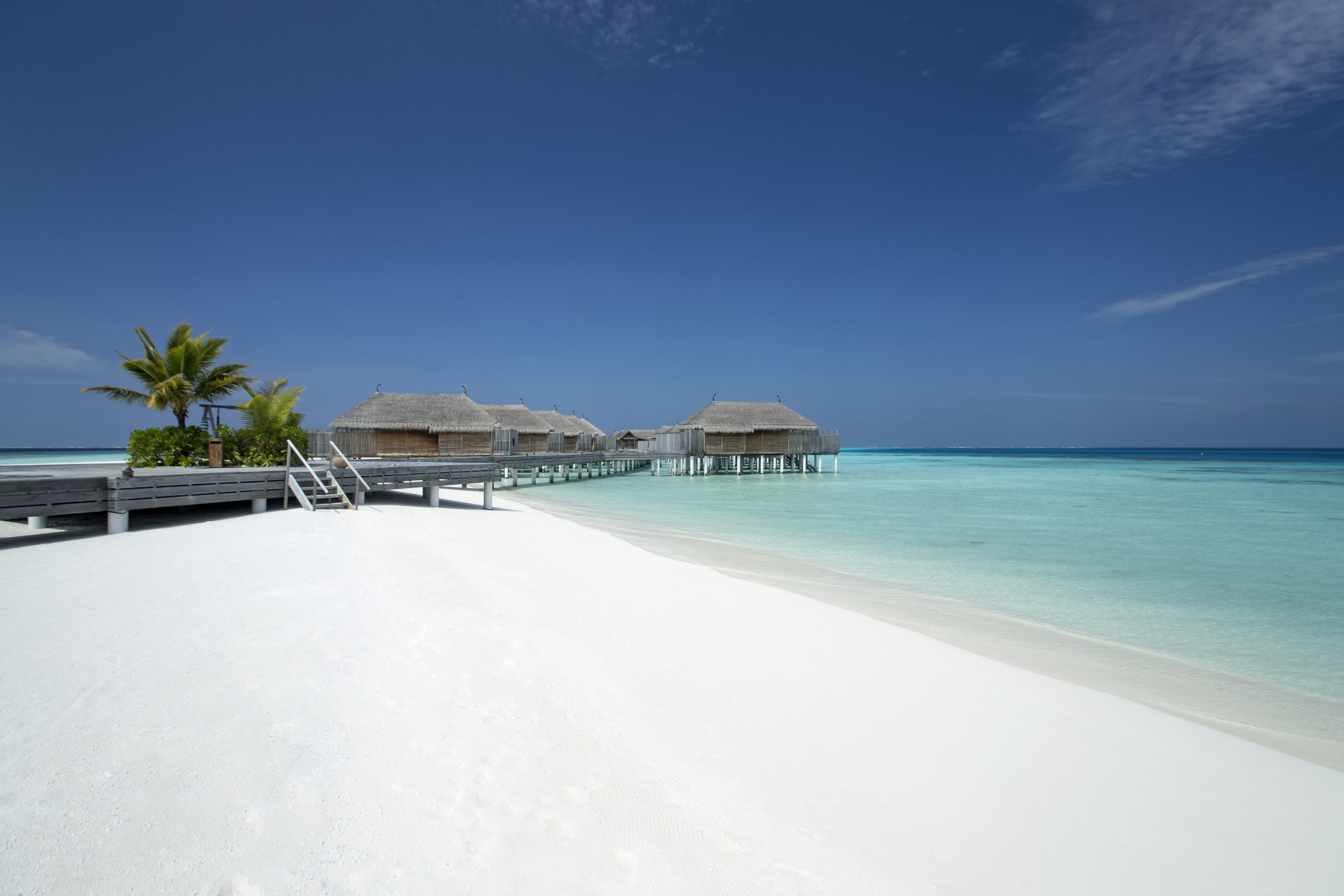 HM: Any events or new projects that we should know about?
HA: We completed a soft renovation of the resort at the end of 2019, while our style and attitude remained the same, we needed to implement the right upgrades needed for the product; a fusion of elegance and eco-chic, so the refurbishment was mainly concentrated on the rooms, main restaurant, and public areas.
HM: The role of the GM is always challenging, and the pandemic has made it more so, what are your biggest challenges at the moment and how are you dealing with them?
HA: We re-opened just over a year ago, which has seen some wild fluctuations in occupancy as countries can close or open their boarders at a moment's notice, we were doing extremely well at the start of the year and then the UK market disappeared overnight leaving us and others with an unexpected dip in occupancy. Things are constantly improving; however, it is still difficult to predict what the future holds making operational planning extremely challenging.
Keeping the team motivated and getting supplies were also a challenge, with the unpredictability of the business making forecasting, budgeting, and daily operations interesting to say the least! However, we have been able to maintain our high standards and quality throughout.
Looking back at the year, we managed it well, the positive strategies and backing we received from the Headquarters made my mission as a GM clear. I stayed transparent with my management team at all times, so today we are a stronger team. Overall, I am confident that the hard times will soon bring more good times.
HM: What is your opinion on vaccination tourism and is this something Constance will participate in?
HA: We were one of the first resorts to start the vaccination program in the Maldives. The same goes for all Constance properties, in Seychelles, Mauritius & Madagascar. We reacted quickly to support in the vaccination program.
Our CEO himself, Mr. Jean-Jacques Vallet and all other leaders in our different regions set the example by leading the way and getting vaccinated first.
I believe we must all be vaccinated to be able to get things going, I do not see another option.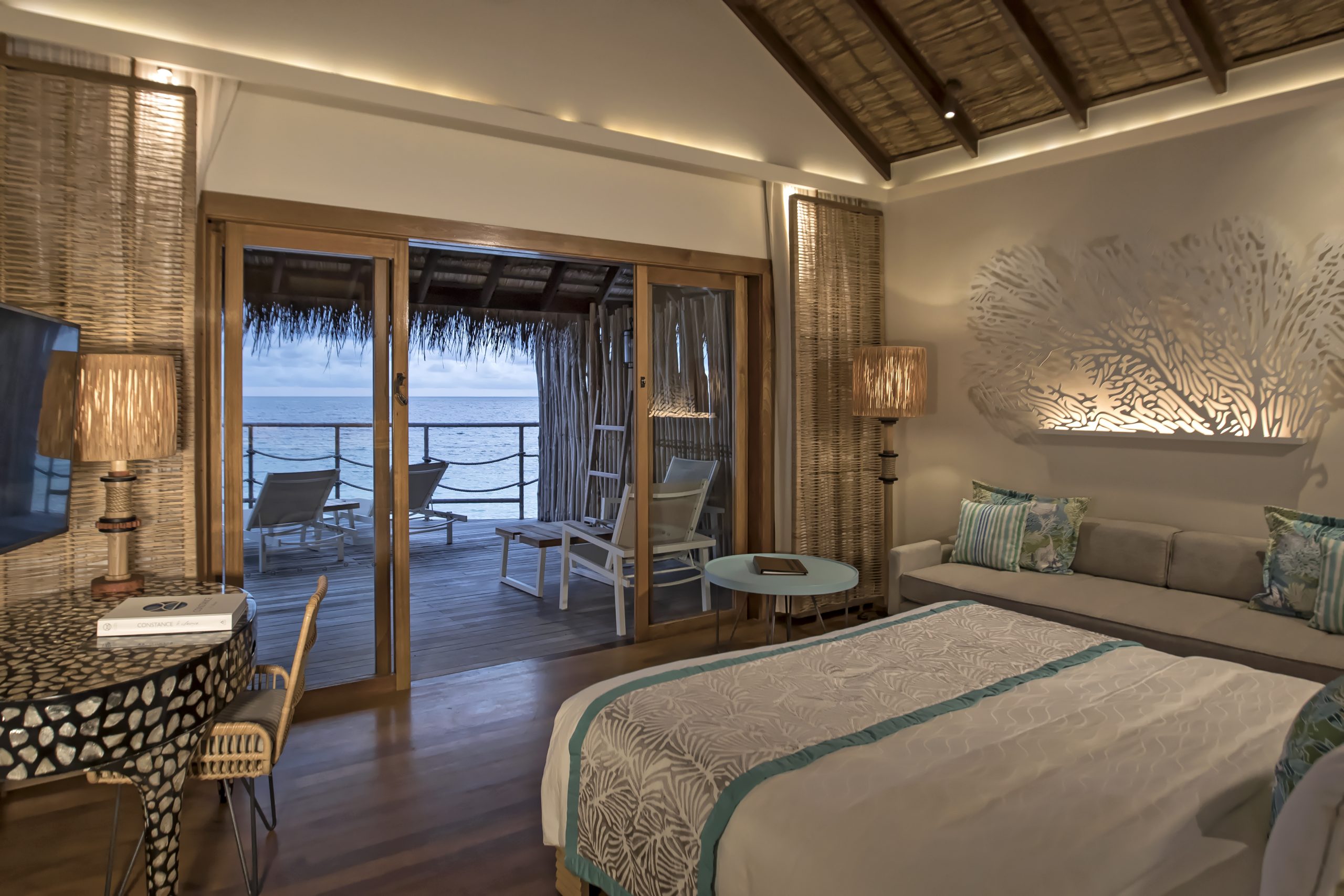 HM: What do you love most about the Maldives, and what has been your most memorable Maldives moment so far?
HA: Maldives is a small country, and the one island one resort concept means you are close to each other, this also helps to quickly build good relationships, both on the resort and with various stakeholders in the country.
One of my best moments was when we recently signed the Memorandum of Understanding (MOU) with The Maldives National University (MNU) to help entice local talent into embracing a career in Hospitality. This will help the local talent and further enhances Constance Moofushi's relationship with the local community.
However probably my most lasting and unique memory will be spending nearly five months on the resort with forty team members and no guests. We all worked together, as maintenance, gardening, and room teams to keep the equipment functioning, the resort clean and carry out the required preventative maintenance. It was a truly unique experience, and we created some great memories.
HM: Technology and connectivity within the tourism field is constantly evolving, what changes have you seen during your career and what can we expect in the future?
HA: With today's connectivity, you can build a relationship with your customers before they even visit your Resort. This is magical and was simply not possible when I started fourteen years ago.
As a Millennial myself, I am reasonably active on different social media platforms and will embrace the changes that are coming our way for our business needs, but to me and the future of our industry, it will remain essential that we keep the human touches alive; the smiles, the hugs, the pleasure of hosting, the surprises, and the respect for nature. 
HM: The role of a GM has many facets, where does your passion lie?
HA: What drives me is a good working environment; where I feel free to work, and where my personality is accepted.
The same philosophy is cascaded to the team. I give to the management team the space, and freedom they need to perform happily. We share ideas, listen to each other, and try new things together as a team. This is what I really like in my role, and I have fun doing it. Empowerment is important, especially on a resort.
Being business minded from a very young age, I enjoy the numbers. The GM role allows me to control the strategic decisions of the resort operation, which are reflected in the results. I enjoy seeing a strategy working and having a fruitful outcome. It is not easy, but I always enjoy the challenge and we are constantly pushing to achieve new goals as a team.
HM: What advice would you give to those looking to progress to a GM role, what qualities make a good GM
HA: Hard work will contribute, but there is no perfect road to achieve a General Manager role. I have been taught to love what you do, and you will do it well. Have a clear goal and idea of where you are going and how you want to get there.
Regarding being good a GM, you need the core qualities of consideration, understanding, resourcefulness, compassion and approachability. Things happen and you analyse them, wondering if you could have done something different to change the outcome, ultimately though, it's a question to ask my team.
HM: What hobbies do you enjoy in your downtime and how do you recharge?
HA: On the island – I recharge by going for a run, it allows me to free my mind. I recently restarted it a bit more seriously and it feels great.
I enjoy many other things too: diving here is amazing, a good spa treatment during a day off, or just a good movie or documentary during a Maldivian rainy day. I also genuinely enjoy hosting our guests around a good meal and a few Grand Crus.
Outside the Island – travelling is my escape route, I am continuously looking for a new country or city to visit and experience. Good travelling is a worthy investment.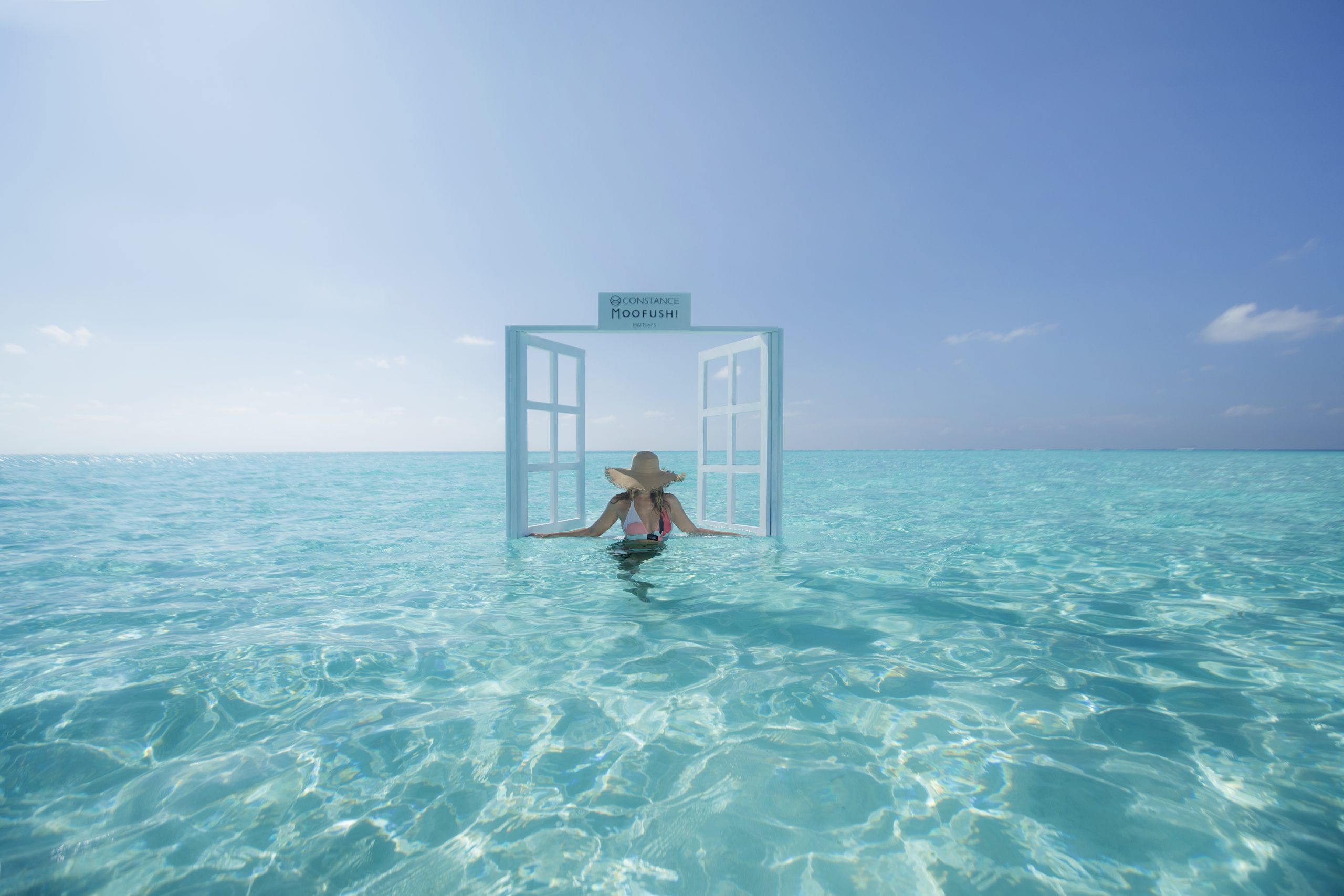 HM: With new Resorts opening and opportunities arising, how do you deal with staff retention and what staff development opportunities are available?
HA: Losing a good team member is never easy, but if they leave you for the good reasons, I personally do not see anything wrong with that, as long as they are happy, and keep great memories of their time with us here.
Constance Hotels is a company that acknowledge talent, equal opportunity, and hard work. We run Personal Development Programs (PDPs) throughout the year. The PDP's are not fixed programs but designed specifically for the individual to enable their growth. Constance hotels have 8 properties within the Indian ocean so there is also the option of cross promotions so people can progress up the ranks by moving to a different property. Our Spa Manager, and F&B Manager are recent examples as both were promoted from the Seychelles and our Head Sommelier was recently promoted from our sister property Constance Halaveli, so there is constant scope for development within the group.
This year, even with the difficulties faced with the pandemic, we ran a total of nineteen PDPs for both local and international talents. Those programs led to nineteen promotions; a number never reached in previous years. We trust the team and support their growth. We are proud to have been able to promote several locals into management roles through this program.
HM: What advice would you give aspiring hoteliers wanting to join the industry?
HA: An attraction to the industry always helps, then find what you are good at and "Give it a try…!"   It doesn't matter what your interest is, pursuing it in a hospitality environment can add elements of fun and variety that you won't find elsewhere. Being an engineer, accountant or IT guy in an office / city environment can be boring and routine, on a resort the role is diverse and complex, and you deal with different nationalities and have the ability to network at every level.
HM: Constance has two properties in the Maldives, how are they different and what do they do to stand out from the crowd?
HA: All resorts in the Maldives are different, they have their own diverse style, altered services and their offers differ. The range of choices and possibilities for customers visiting the Maldives is vast. Resorts maintain their identities and the final choice will be determined by the guests profile and what they are looking for.
In the Maldives, both Constance properties are under the same corporate leadership, and have the same DNA, culture and values. Both have a strong focus on the quality of food, the wine list and "True Team" member attitude.
Constance Halaveli, will provide you with more activity options (Tennis / kids Club / etc), the rooms are more spacious, have more privacy and their own pools, plus the high-end Leading Hotels of the World standards.
Constance Moofushi, is the Human-scale Premium All Inclusive Resort, with great beach, snorkelling and diving, plus laid back luxury, barefoot living and friendliness making it the perfect rendezvous.
HM: Sustainability and environmental issues are at the forefront of issues that the Maldives needs to address. What are your thoughts on this and what strategies does Constance Moofushi have?
HA: I am extremely sensitive to the subject, and strongly believe much more can be done. Here at the Resort, we have been certified Green Globe for six years, plus for three years in a row, Constance Moofushi has been awarded the "Respect for Nature Award" – an internal Award within Constance Hotels, Resorts & Golf as best sustainability Resort in the Group.
We have a sustainability committee in place and brainstorm new ideas constantly. All small contributions count, and any good ideas will be implemented.
Some of our top best practices we are proud of are:
Using waste heat from the generators to heat water in guests and Team Members room
Our own water bottling in re-usable glass bottles (hugely reducing the need to buy plastic water bottles)
Coral rejuvenation initiative. We set a new record in September planting 286 corals. Plus we have a full time Marine Biologist who holds evening education events on different topics for the guests.
CSR activities through our committee with neighbourhood islands
"No Bin Day" recently introduced twice a week at the Team Members canteen
Other contributions such as garbage segregation, eco-friendly amenities, paper straws, a Chef's Garden, reuse of wood and waste coconut shells, broken umbrellas into bags, and so much more…