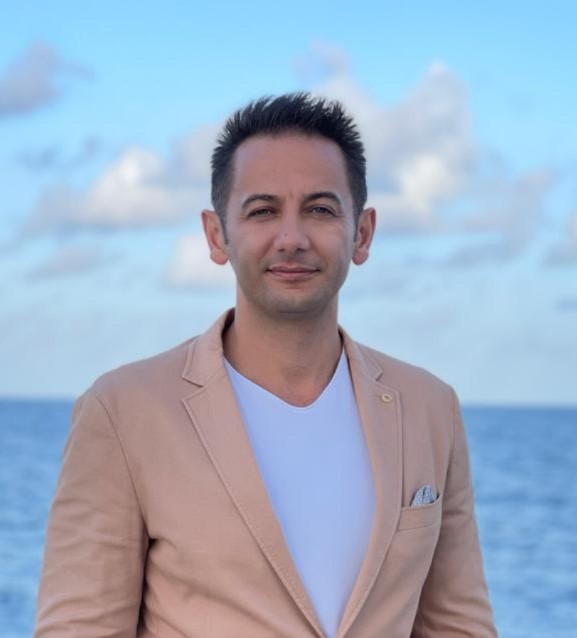 GM's View: Ozgur Cengiz, Joali Being
JOALI BEING is first and only nature immersive wellbeing island retreat of its kind in the Maldives. With 68 villas, each with its own butler or "Jadugar", the island aims to create wellbeing experiences tailored to individual lifestyles and goals and the man tasked to deliver this concept is general manager Ozgur Cengiz.  No stranger to the JOALI brand, he has been in post since February, however, he was the resort director of JOALI Maldives and resort manager before that since 2016. Prior to this, he was director of spa in charge of wellness at One and Only Reethi Rah. Before landing in the Maldives, he took on wellness roles and led pre-opening processes at Jumeirah and Ritz Carlton abroad including his native Turkey for the Ritz Carlton. His passion to wellbeing also made him chosen as a Global Wellness Day Ambassador for the Maldives. As JOALI BEING gets closer to its launch later this year, he looks forward to utilising his vast background at the world's top immersive retreats.
HM: What is it like to be the GM of JOALI BEING?
I am excited to be trusted with leading such a unique project, unique not only for the Maldives but for the world as well. Having a chance to develop this concept from the very beginning makes it feel even more special and personal. And of course, being a part of the JOALI brand for years and seeing it grow in the wellbeing direction makes me proud and inspired.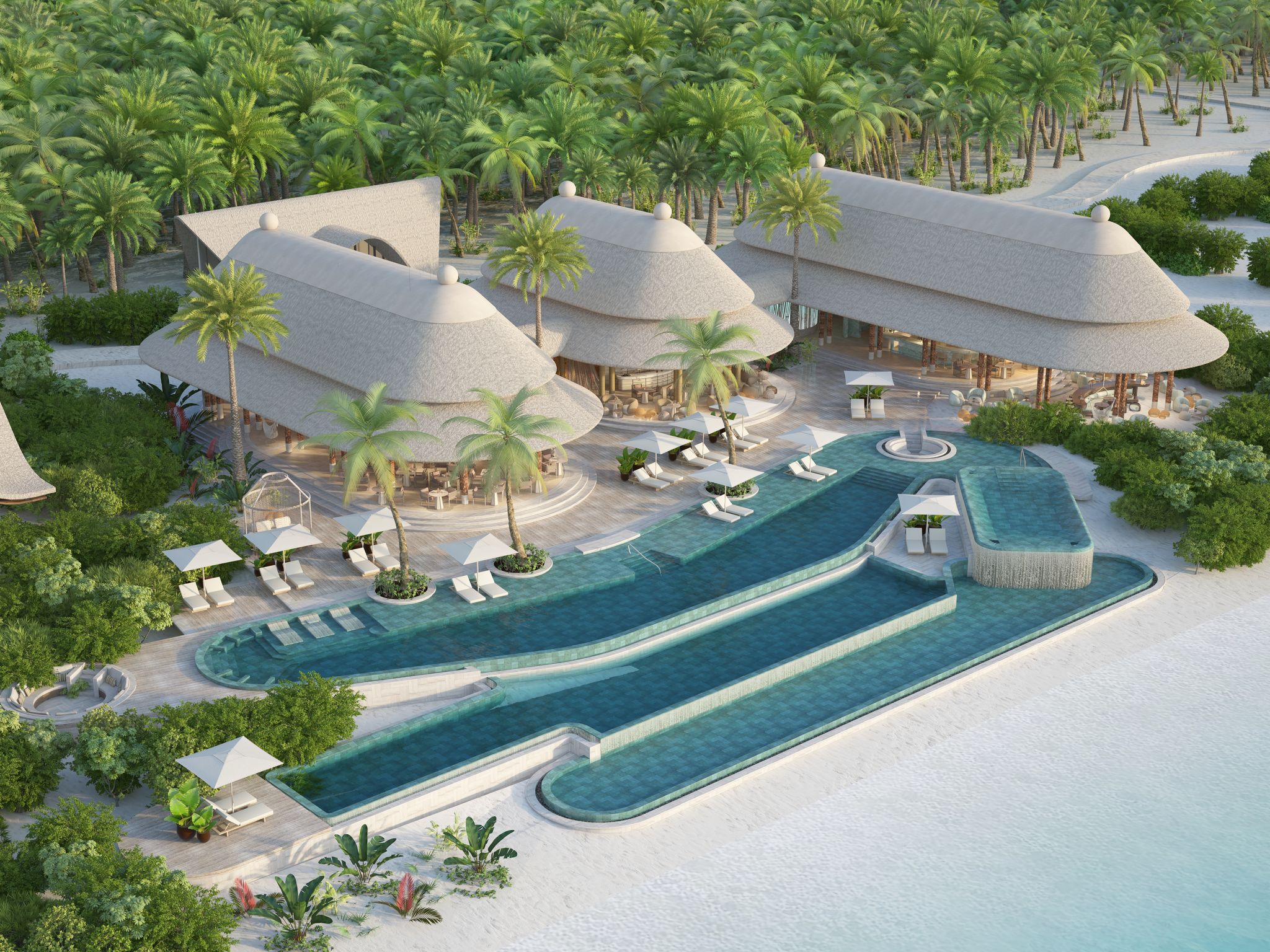 HM: Do you adhere to a certain management style or philosophy?
I like to say that to lead people you must walk behind them, to push their limits, trying to make them understand their full potential.  A fair leader should always stick to good judgment and to always listen to be able to understand and assist the teammates to get wherever they want to be.
HM: What are the main changes you have seen during your career can you predict any for the near future?
Changes and challenges are always there, and you have to be ready to face those with confidence, especially holding a leadership position. And it is important what issues you go through in your career, you must stay true to yourself and your values, not changing or giving up under pressure.
HM: What are your key priorities at the resort?
As we are now at the pre-opening stage, my current priority is people's comfort, making sure that the team blends, and the initial excitement is still in place through training to deliver our great service promise.
HM: What makes your resort unique and how do you market it?
At JOALI BEING, the only nature immersive wellbeing island retreat in the Maldives, wellbeing is so much more than just an expression – it is a way of life. Our treatments and signature immersion programmes are tailored to individual lifestyles and goals and draw on modern science and time-honoured traditions alike, bringing together curated treatments, therapies and experiences.
The retreat has been built using Biophilic design principles, a scientific system of integrating architecture and design with nature to achieve harmony and enhance the energy flow. Our island offers a collection of unique transformational spaces with endless possibilities for reflection and healing, from sound treatments and hydrotherapy to herbology centre and learning facilities.
As the world is now yearning for healthier lifestyle and overall wellbeing, we already see a great interest in our concept from all over the world. We are now open for bookings are looking forward to welcoming wellness seekers in the end of 2021, inviting them for a journey of self-discovery and renewal.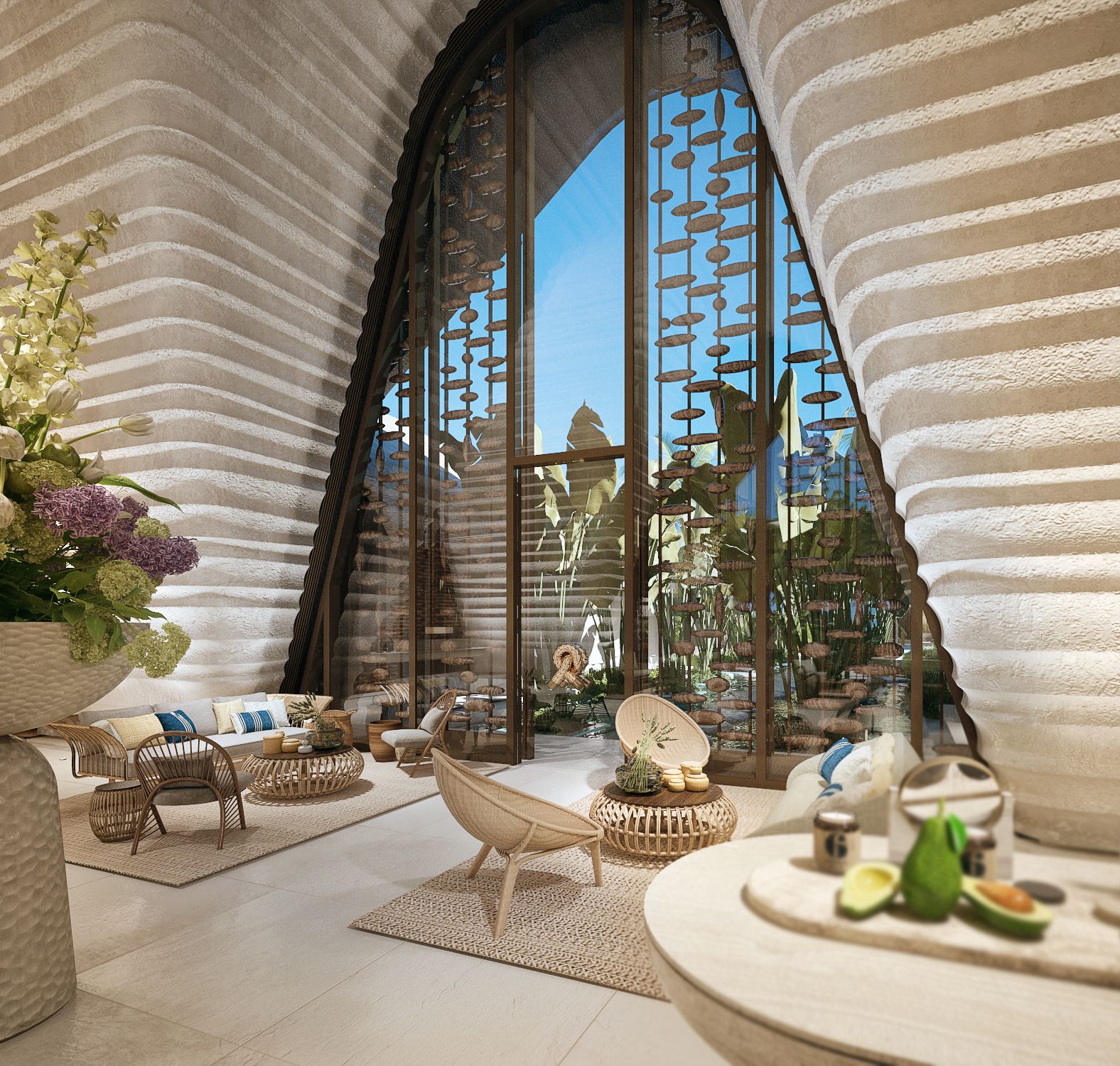 HM: What are you passionate about when it comes to work?
I love bringing new ideas to life, developing ground-breaking experiences for both colleagues and guests. We are in the industry that delivers joyful and exciting experiences to others, and we should never give up creativity and inspiration, keeping the spark of wonder alive.

HM: How do you handle difficult and challenging situations?
The key is to remain calm and focus on the solution. Compassion and patience are also crucial when it comes to challenges, aa they help you understand the root causes better and resolve any issue in a prompt manner.

HM: What are your most memorable Maldives moments?
Probably, my last day in JOALI Maldives, right before moving to JOALI BEING, when I had a chance to meet every team member, or better to say a resort family member, right upon departure to my new venture. It was a very warm farewell, with ovations, laughter, and tears, and of course an unforgettable experience.
HM: Do you have any advice for hoteliers joining the industry?
Every young hotelier should understand that working in hospitality needs a lot of dedication. They need to be aware that the rest of the world's holidays are our busiest working days. Positive mind-set, good social and interpersonal skills are very important not only for day-to-day job but also for personal growth in the industry. Remaining curious is another key and be an expert in your area, but also learn a bit of everything.
HM: What hobbies do you enjoy when you are not at work?
I enjoy active sports, in particular football, mountain trekking, riding a bike. I like photography for being able to capture beautiful life moments. Traveling, for discovering new places and experiences. When I am not on the island, I really enjoy driving, both in the city and across the countryside.
HM: What advice would you give to hoteliers aspiring to get to your position?
Never forget where you come from. Remember work ethics and focus on the values rather than temporary success. Even if reached the dreamed career path, always be hands-on, as being on-site in our profession is often more valuable than hours of office work.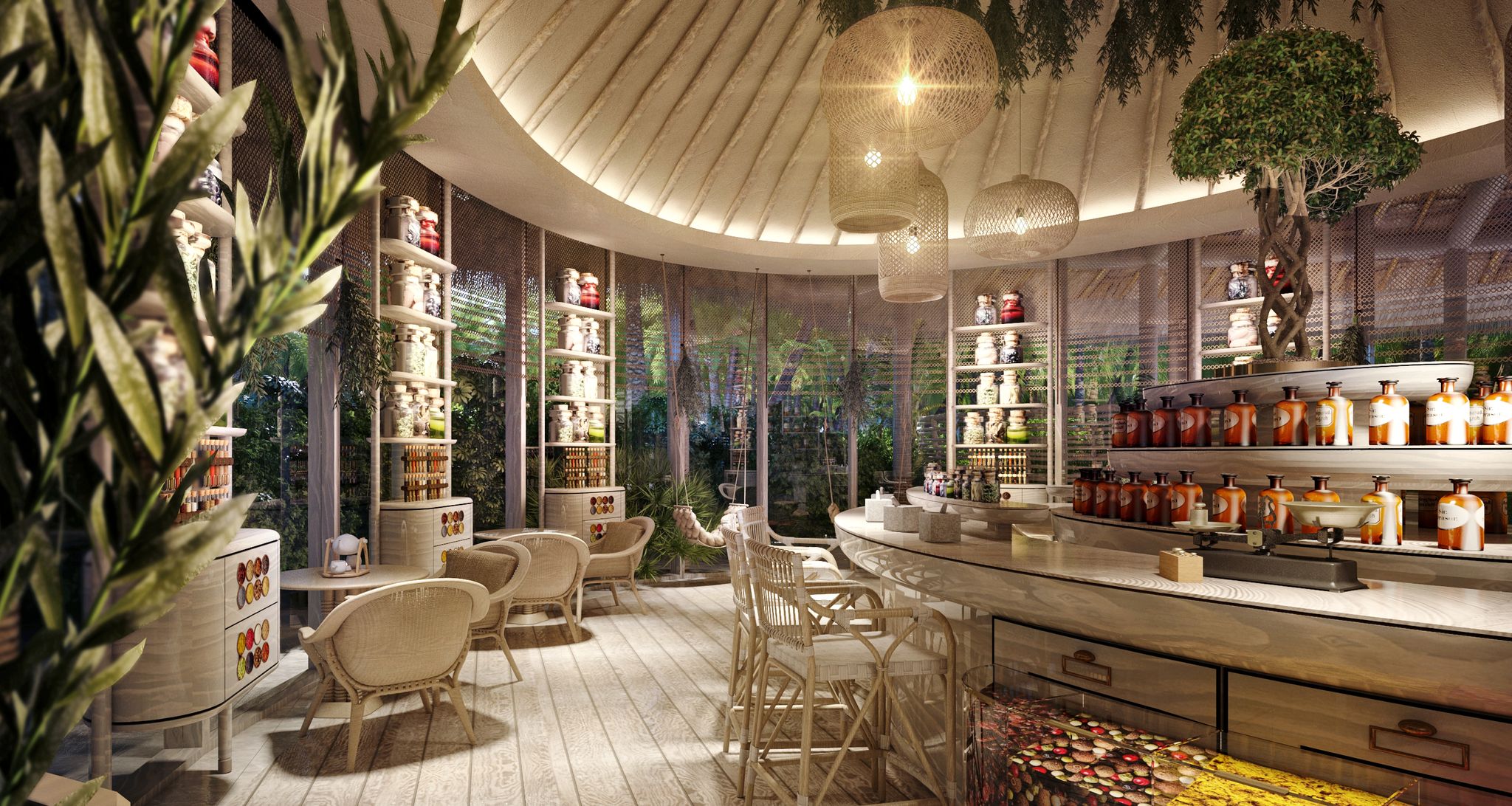 HM: What does your resort offer? How do you consistently deliver on your promise?
Here we offer a beginning of transformative journeys, from relaxation and treatments to customised nutrition and interactive learning. Transformational spaces and wellbeing facilities of the retreat are an exquisite blend of modern technology and traditional approach, and we always look for unique ways to deliver unparalleled experiences to our guests, collaborating with the great science minds and wellbeing experts from all over the world. Our culinary approach is also special and personalised, with dedicated nutrition professionals and inspired chefs offering Earth-to-Table treats.

HM: Are there any exciting upcoming events we should know about?
The upcoming opening of JOALI BEING itself is a great excitement for all of us. And since we are opening right before the festive season, a great inspiring celebration for Christmas and New Year is in plan.

HM: What luxury experiences are available at your resort?
All our 68 private beach and ocean villas come with personal "Jadugars", meaning 'skilled magician' in Dhivehi, and feature a private pool and a variety of special inclusions: customised wellbeing bar setups, meditative musical instruments, wellbeing games and more. JOALI BEING also features an exclusive four-bedroom private ocean residence, equipped with personal wellbeing, fitness, and kitchen facilities.
Our wellbeing and culinary experiences include personalised menus, nutrition recommendations and exclusive destination dining offers, and are tailored to individual lifestyles and goals, making a vacation here highly personalised and memorable.  The same applies to our signature immersion programmes, which offer a selection of balanced treatments and experiences weaved together by our experts to target specific areas of mental and physical wellbeing of each guest. At JOALI BEING we start the guest's journey with careful diagnostic process and lifestyle analysis to ensure the retreat's programme is perfectly matching.
Taking wellbeing travel to a whole new level, we offer a variety of learning opportunities to help our guests develop mindful approach to self-care and discover their chef's potential and secrets of natural treatments. Another experience worth highlighting is the Cryotherapy we offer at Core. Using low temperatures, down to -80 C, it is known for its positive impact on overall health, restoring energy levels, and skin condition. While it's gaining popularity across the world, here we offer a unique opportunity to try all the benefits of cold therapy in our Cryo chamber, the first in the Maldives.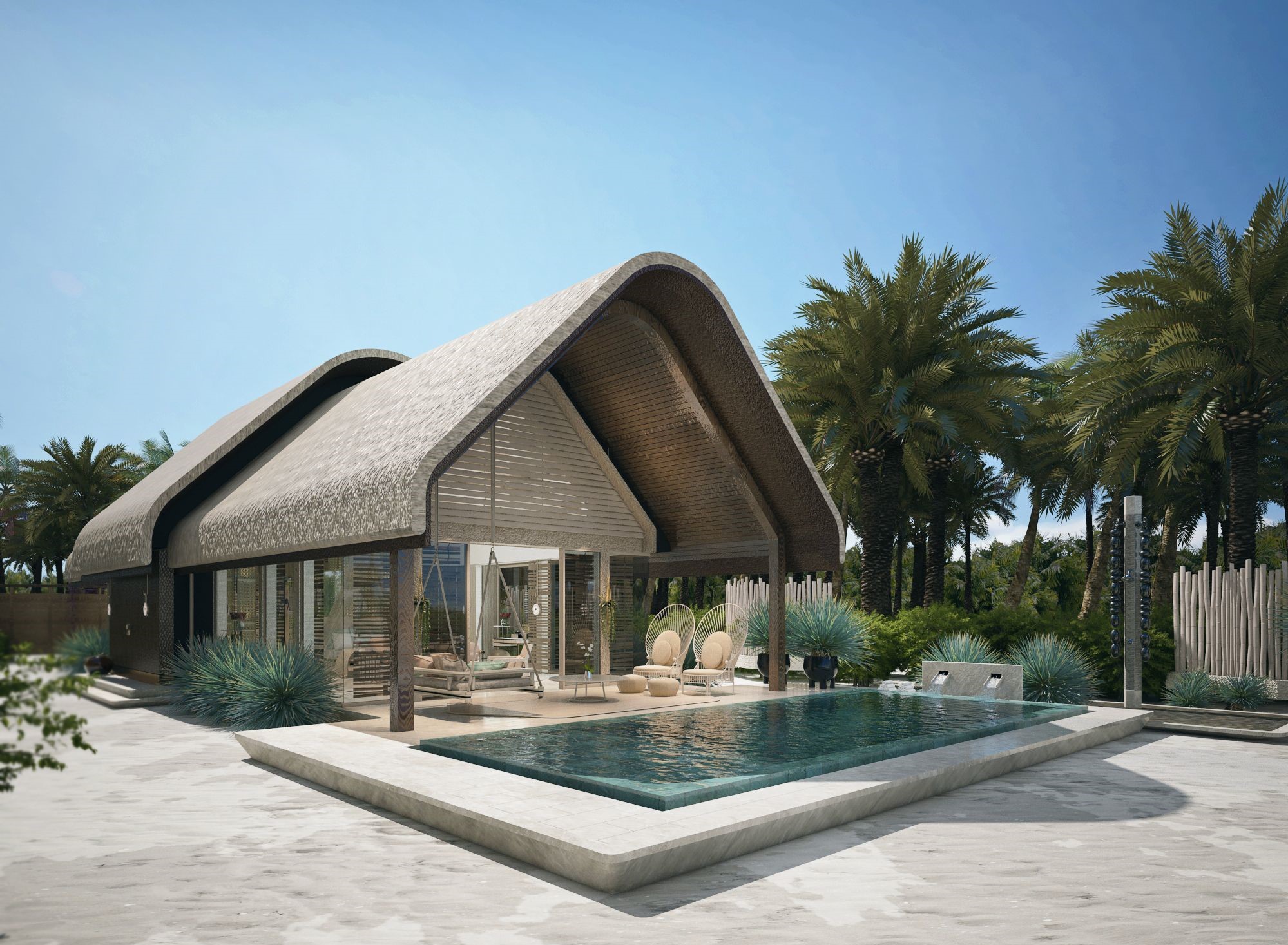 HM: What staff development opportunities are available on your resorts and what new developments are on the horizon?
Now, at the pre-opening times, our teams are engaged in intense training programs in every area, especially considering a new concept we are delivering. We are bringing recognised experts from all around the worlds to share their valuable knowledge with our team members. Soon we are launching individual mentorship programmes to assist each employee with their further goals with more confident steps.
Take me through each of your Maldives' properties? What has been the guiding force for each?
JOALI Maldives the first brand's property in the region, is an art-immersive resort and follows the philosophy of "Joy of Living". Born in collaboration with internationally acclaimed designs studios, it offers an inspiring story-telling journey through the works of celebrated world artists showcased across the island. The guests are also invited to unleash their creativity in the curated Art Studio that hosts interactive workshops and events.
The upcoming JOALI BEING is a nature-immersive wellbeing island retreat, and here wellbeing is so much more than just an expression – it is a way of life, of being. Instead of traditional resort plus spa experience, we offer transformative journeys and personalised programmes based on the Four Pillars of JOALI BEING, aiming for the guests to leave home renewed, uplifted, and inspired.
HM: Do you have any exciting projects in the pipeline here in the Maldives?
The JOALI brand is going to grow further, with our inspired and passionate international team. And though currently we are focusing on the JOALI BEING development and the upcoming opening, there are more beautiful projects and concepts to come.