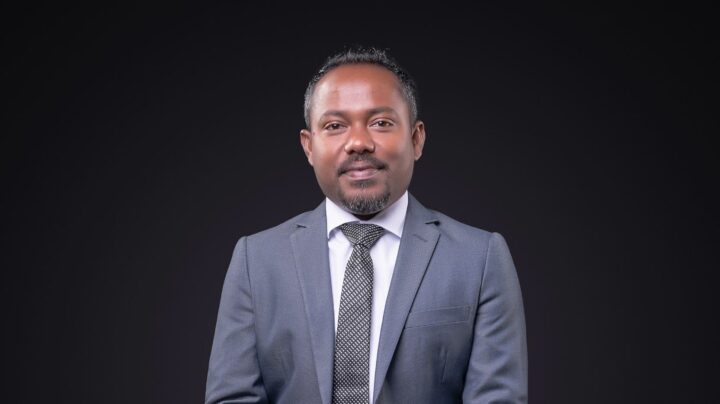 Hospitality Retail Systems (HRS): Market leader in IT for hospitality & retail industries
HRS (Hospitality and Retails Systems), is an international company with an unrivalled reputation for service and is a leading supplier of IT solutions for the HoReCa and retail industries. Established in 1990, HRS provides innovative management solutions for hotels, restaurants, retail chains, stadiums, spas and fitness clubs. We spoke to Mohamed Nasih, the Area Manager, Service Delivery – Malaysia, Myanmar, the Maldives and Vietnam for HRS (Hospitality & Retail Systems), about the company and his personal journey.
Hotelier Maldives: You took on your position as the Area Manager – Service Delivery for HRS recently. Briefly tell us about your career.
Mohamed Nasih: Prior to pursuing higher education in the field of sales and marketing, I worked as a billing clerk at Baros Maldives. After completing higher studies in Sri Lanka, I had a stint at Rainbow Enterprises before I was offered the opportunity to work for Micros Fidelio. Back in 2005, Micros Fidelio was expanding their operations in the Maldives and I joined as an Implementation Consultant.
In 2011, following the acquisition of Micros Fidelio by Oracle Hospitality – the largest hospitality partner in the world – I had the opportunity to work as the Project Coordinator in Oracle Hospitality based in Singapore; a year later, I was promoted as a Project Manager.
I joined HRS earlier this year in April, at a time when the company was looking to expand its operations in the Maldives. They have been operating in the Maldives for six months when I joined them as the Area Manager Service Delivery – Malaysia and the Maldives. Since then, HRS expanded to Vietnam and Myanmar, which I am currently overseeing.
As an Oracle Project Manager and OPERA Consultant, some of the major companies I worked with include Hilton, InterContinental Hotels Group, Hyatt, AccorHotels and Marriott International. As the Area Manager, I am tasked with maintaining service delivery standards, managing customer communications as well as leading and supervising our delivery team.
HM: HRS has been operating in the Maldivian market since late 2017. What are some of the solutions provided by HRS to the hospitality industry in the Maldives?
MN: HRS has an impressive portfolio of products and services, including pre-project analysis, hardware and software supply, strategic IT consulting, solutions implementation and integration, staff training and consulting, 24/7 technical support and a wide range of professional customer service. The company is known for its quality services and strong global presence.
More importantly, HRS is a novel company that exists to serve the service industry, bringing the next-generation technologies to hospitality – including some 28 products in our portfolio – such as Blockchain, Artificial Intelligence, Face Recognition, Robotics, etc. HRS has an impressive list of more than 1800 premium international clients.
We are the long-term partner of Oracle Hospitality and recognised as its Platinum Partner. Acknowledged as the largest Oracle Hospitality partner worldwide in terms of number of countries covered, number of customers and number of employees, HRS also offers a wide range of complementary innovative solutions, such as Spa & Guest Activities, Business Analytics, Payment Gateway, Mobile Applications, Channel Manager, Online Distribution Services, Finance, and HR Systems, Passport Scanning and Recognition and many others.
HM: How does HRS stand out from the rest of the competition?MN: What really matters to our customers is the round-the-clock technical support provided by HRS, which is vital to the operation of our clients. As a global company, we provide support wherever our customers are based in. And when it comes to implementation, our consultants are some of the most experienced in the field, with years of hands-on knowledge behind them, and I would say they are superior in providing the best possible services to our clients.
In the Maldives, we currently have a seven-man team providing support, but our strength lies with our team based in the Asia Pacific region, numbered at over 80. While they are not based in a single location, they are flown into wherever they are needed at a moment's notice.Whenever a client needs support, we are there to take care of their every need. Whether a client is a corporate hotel or an individual operator, our experienced team can provide all the software solutions they require; be it installation, configuration or training additional staff.
HM: What are some of the major projects you're currently involved in? And what are some of the challenges you face in your operations?
MN: We are new to the market in the Maldives, but what I notice is that the scenario has seen some major improvements over the years, in terms of implementation of technological advancements in hotel operations. Some of our largest projects include the country's first multi-island integrated resort project and a 700-keys resort under construction.
Personally, with over 14 years of experience in hospitality production implementation, I have overseen over a hundred projects across the Asia Pacific Region. When it comes to challenges, I feel that my knowledge of every software solution we offer, coupled with our team of highly experienced individuals, we are easily able to manage any challenge and provide solutions to our clients.
HM: How do you foresee the future of HRS in the Maldives, and your personal career?
MN: HRS currently has a global presence in over 56 countries, and our biggest target is to expand to more markets by the end of the year. In terms of expansion, I believe opening up our operations in 16 different countries over the past eight years is a major development.
Since my journey started with HRS, despite many challenges along the way and managing operations in multiple countries with different time zones, I'm working to ensure that operations are running smooth and our customers' requirements are duly met. Even though I have to constantly travel between the countries which I oversee operations in, this is a profession I love and a company I am dedicated to continuing to serve and see grow.
For more information, call (960) 331 3800, email hrs@hrsinternational.com or visit www.hrsinternational.com.