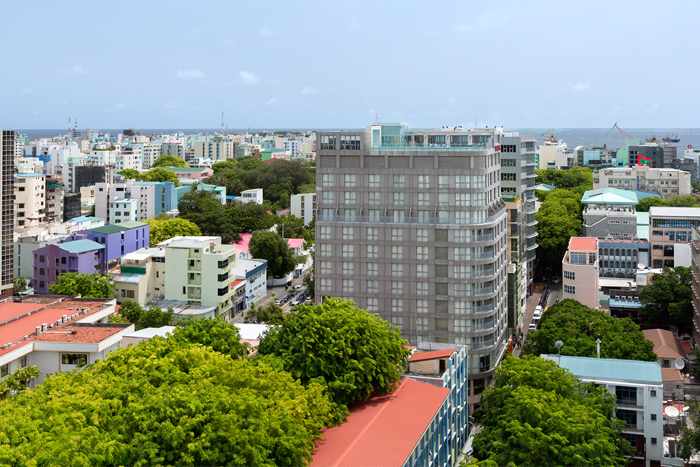 Hotel Jen's delicious Monday night Chinese buffet
The Monday night Chinese buffet at the Lime Restaurant in Hotel Jen is a lavish one, a production of chefs Morris Lee and Damien Lien.
The restaurant was awash in red, with hosts and hostesses dressed for the occasion. The night's menu featured mostly Cantonese food, with a sprinkling of Szechuan cuisine. Healthy options included boiled vegetables, appetisers of salmon and duck and spicy seafood soup.  Mains featured rice and stir fried noodles, roast chicken and Chinese style spicy beef steaks. Skewers of chicken, calamari, prawns and more were ready to be boiled and dipped into a delicious sauce.
Desserts on offer included fruit skewers and more intricate creations such as green tea with Azuki red beans, a sort of East meets West concoction cooked up by Lee, the pastry chef. Pineapple tarts, a particular favourite of Chinese representing wealth and wellbeing too was on offer, as were items of a more conventional, Western palate such as marshmallows and chocolate mousse.
Lee, who hails from Malaysia, is the hotel's Chinese chef, who began his culinary journey over a decade ago in Malaysia. He has worked at the Equatorial Malacca and Marriott prior to joining Hotel Jen.
Lien too is an accomplished chef, with stints at the Marriot and the Intercontinental in Singapore before joining Jen.
Preparations are also underway at Hotel Jen for the upcoming Chinese New Year, which the hotel promises to celebrate 'with pomp and celebratory meals' from 7th to 9th next month at the Lime Restaurant.