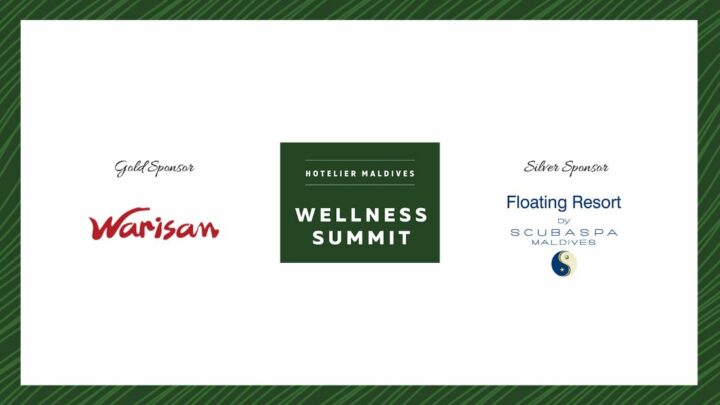 Hotelier Maldives confirms Warisan Hospitality as Gold Sponsor of Wellness Summit 2017
Hotelier Maldives has confirmed Warisan Hospitality as a Gold Sponsor of the Hotelier Maldives Wellness Summit 2017. Hotelier Maldives – the only dedicated hospitality and business magazine in the country – plans to hold the country's first ever wellness summit on September 6 at Kurumba Maldives.
While Maldives is primarily known as a high-end luxury destination and branded as such, the growth of the wellness industry worldwide has highlighted the unexplored potential for wellness offerings to augment revenue for resorts, give a new dimension for the Maldives' brand as an attractive wellness destination, growth for new businesses and create new employment opportunities."While the Maldives are a holiday destination for those seeking clear waters, uncrowded white beaches and relaxation, the wellness sector is already an important part of the travel industry but it needs further investigation, research and more professionals working together to achieve the best possible outcome," says Arnaud Guillemot, Marketing Manager at Warisan Furniture."Getting leaders and businesses together, and providing them with a networking platform will bring the wellness industry forward and will lead to an even bigger success for the Maldives as a paradise holiday destination."
The day-long networking and knowledge sharing event will see a number of industry leaders and related professionals converge for a series of keynote speeches, presentations and panel discussions.It aims to look at the changing perception of Maldives as a tourist destination, changing traveller behaviour, the growth of wellness tourism, and the many ways the destination can tap into this fast-evolving segment of the market.
The organising committee of the event comprises of industry pioneers and leaders including Jesper Hougaard, Founder and Managing Director of Serena Spa; Renate Hermes, Executive Director of Duniye Spa and Aishath Zulfishan, Spa Manager at Huvafen Fushi. While Jesper Hougaard will also give the lead keynote speech, Renate Hermes will lead a panel discussion on global wellness trends.World renowned Wellness Consultant Anni Hood will be a keynote speaker with case studies from Soneva Group amongst other notable activities featured in the summit. Anni is the founder and CEO of Anni Hood and Wellness Business Consultancy, in addition to a co-founder of WELL Intelligence and co-author of the Hospitality ∩ Wellbeing Barometer.
While the event is still open for sponsorship, Warisan Hospitality is the latest to join the ranks of sponsors of the event. "We want to support this event to help bring the wellness sector in the Maldives forward and to give leading businesses the chance of a get together to discuss opportunities and challenges of the industry," says Arnaud. Scubaspa – a notable presence in the hospitality and wellness industry, was recently confirmed as a Silver Sponsor of the event.In addition to participation from resort general managers, directors and managers of wellness centres and spas in the Maldives, international wellness consultants are to feature in the summit. They will be making presentations and taking part in discussion panels. The summit will include networking sessions the morning, during lunch and after the event.
Hotelier Maldives also provides other platforms for industry stakeholders; the Hotelier Maldives GM Forum – inaugurated in 2016 – is the country's only dedicated platform targeting General Managers of resorts and hotels. To find out more about Hotelier Maldives and related events and publications, please visit; hoteliermaldives.com/advertise/.
Registration for the Hotelier Maldives Wellness Summit 2017 is now open. For any inquiries, please contact Hussain Jazlaan, email: hussain.jazlaan@167.172.155.58 or call + (960) 791 0858. For more information about Warisan Hospitality Furniture, please visit hoteliermaldives.com/warisan-hospitality.