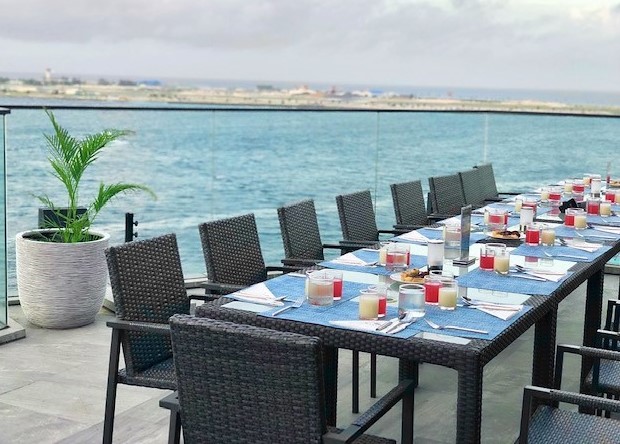 Iftar in Male', this Ramadan
This Ramadan, the prospect of finding a place for the traditional iftar while staying within the HPA guidelines of small social gatherings and social distance requirements is a challenge.
The eagerly awaited anticipation of a quick speedboat trip to a nearby resort for a tantalising array of delicacies to satisfy even the pickiest eater, is once again a casualty of the pandemic. Hence, everyone is looking closer to home to find somewhere to celebrate the end of their fasting day.
Whilst being confined to their local area may be frustrating, it is a beacon of hope for the eateries who have been struggling to entice customers amidst the tide of restrictions faced over the past 12 months. The more innovative have diversified their menus and added mocktails, takeaways and delivery options to their offerings, while some have streamlined to become a leaner and more efficient machine, and some closed down and re-emerged in a new format with bright enticing offerings.
So far, no specific guidelines regarding Ramadan have emerged from the HPA, so the restaurants should still be adhering to the COVID-19 guidelines published last year. However, whilst some have maintained good hygienic practices and processes, others have let them slide and gone back into their old ways of laying up tables in advance and letting customers walk in without checking temperatures.
Choices for iftar are either dine-out, order in, or cook your own- all come with their own advantages and disadvantages.
Eating out is the easiest, but finding somewhere that has good food, nice atmosphere, has space for the size of your party and follows all the HPA recommendations is likely to be a challenge. However, there are some popular venues to choose from as well as some surprising ones!
If dining out is a scary prospect and you decide to order in, make sure you order from a reputable source to avoid the dishes arriving with unwanted guests in the form of pathogens (bugs, germs viruses), none of which you can see and most of which you can't taste either.
Although numerous places now offer takeaway, they do not really have the proper facilities to do so safely.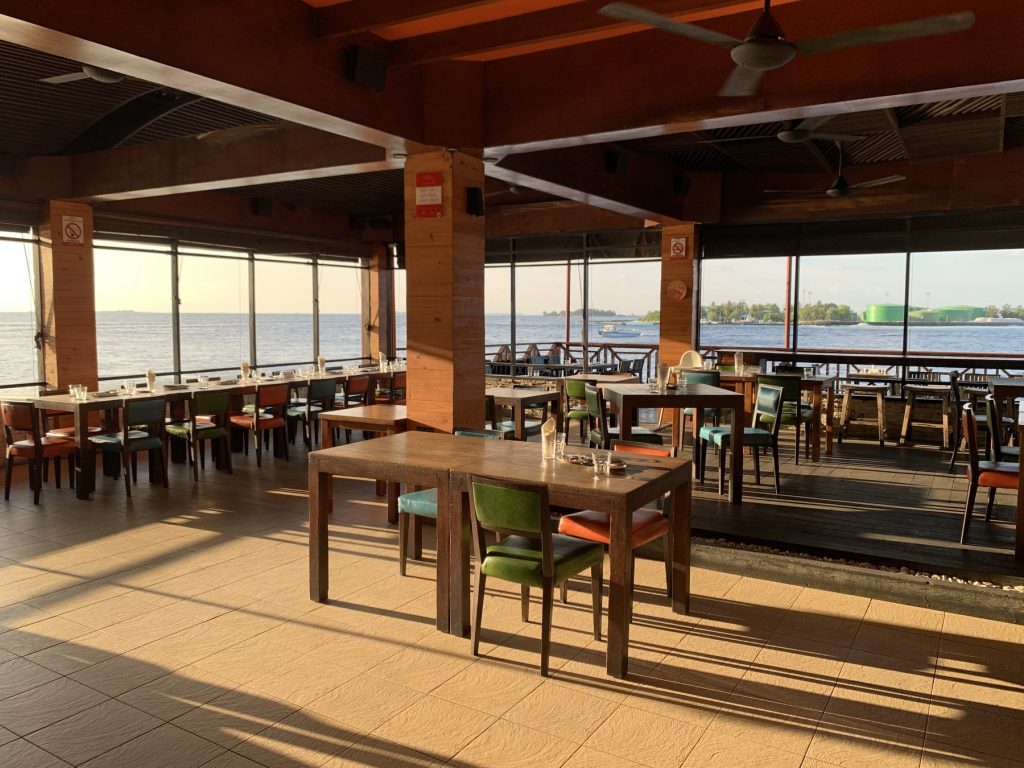 In addition, there has been a multitude of meal from home ventures where aspiring home cooks have set up in their kitchens, irrespective of fundamental food hygiene knowledge. Most of these places are too hot to allow for safe food preparation, plus they are home to insects due to the buffet of crumbs landing in the corners for them to feast on.
Add in the fact that most will 'clean' the work surfaces with a dirty bacteria infested cloth and wash everything with cold tap water and a common dishwashing liquid (neither of which kills bacteria). There you have the recipe for a bad stomach.
If you go for the cook at home option, then at least you know where the food has come from, how it has been prepared and when it was prepared. So, if you give yourselves a bad stomach, you have no one but yourself to blame.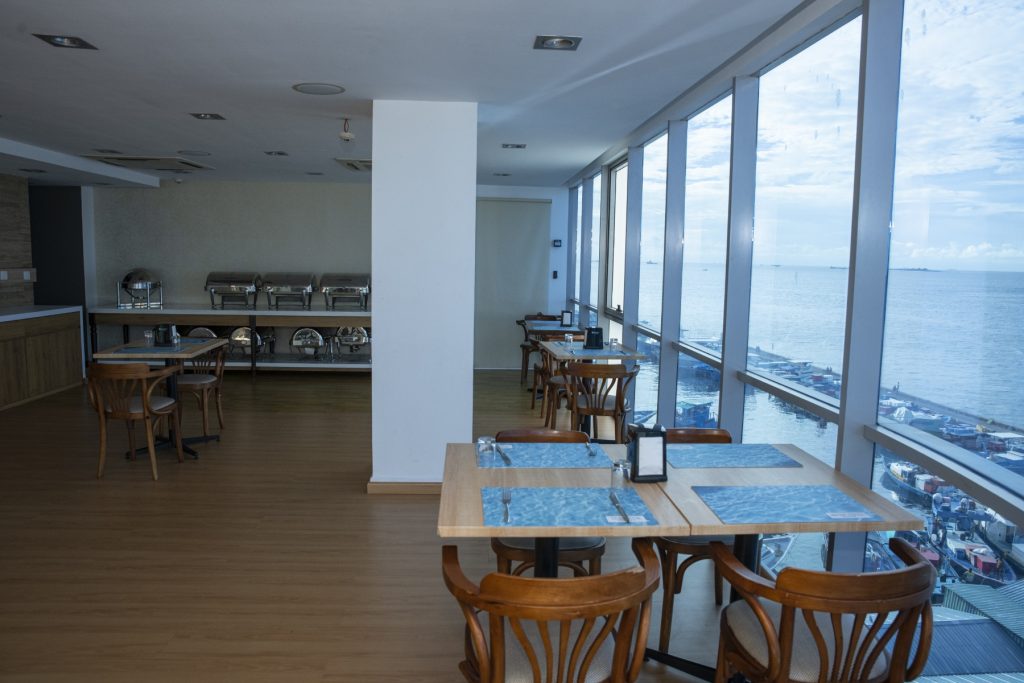 Even though some hotels and restaurants have earned themselves a good reputation, with new places emerging all the time, it is best to check which places are safe to eat.
Some places offering Iftar include: JEN Maldives Malé by Shangri-La, Maagiri Hotel, Salt Café & Restaurant, Citron by Lemongrass, Sea House Maldives and Bread Matters Gallery in Male` City and The Chef Mode Badhige in Hulhumale. Further, if you fancy a floating venue, Fun Azul Fleet is offering the chance to break your fast in the middle of the ocean.
So how do you know where it is safe to eat?
With the help of our Food Safety Friends at Stallion Maldives & FHC Maldives, we have put together some hints and tips to help keep you and your family safe.
Cafés and restaurants should:
Temperature check and hand sanitizer at the door
Advance booking or name and contact details recorded so you can be contacted if there is a positive case
Tables should be laid up when seated to minimise cross contamination
Menus should be either contactless, or in a cover that can be cleaned and disinfected
Tables should be 3 apart to allow for social distancing
Tables should be cleaned and disinfected between each set of customers
Entrance and exit door handles should be cleaned and disinfected frequently
Washroom door handles, fixtures and fittings, should be cleaned and disinfected regularly
Washrooms and hand wash sinks should have soap, water AND a method of hand drying (tissues is not an effective option but better than nothing)
Customers should wear masks if they go to the buffet
Staff should serve the buffet to prevent a numerous pairs of hands touching the same dish lids and food service tongs, spoons, etc.
A supervisor should control the flow of people to the buffet to make sure there are no congestion points or high traffic areas
Separate groups should be clearly separated from each other
The same applies if you decide to take up the option of celebrating iftar on board a boat, however there is the added complication of ensuring social distancing on the transfer to and from the jetty, plus the hygiene of the hands that help you on and off the boat!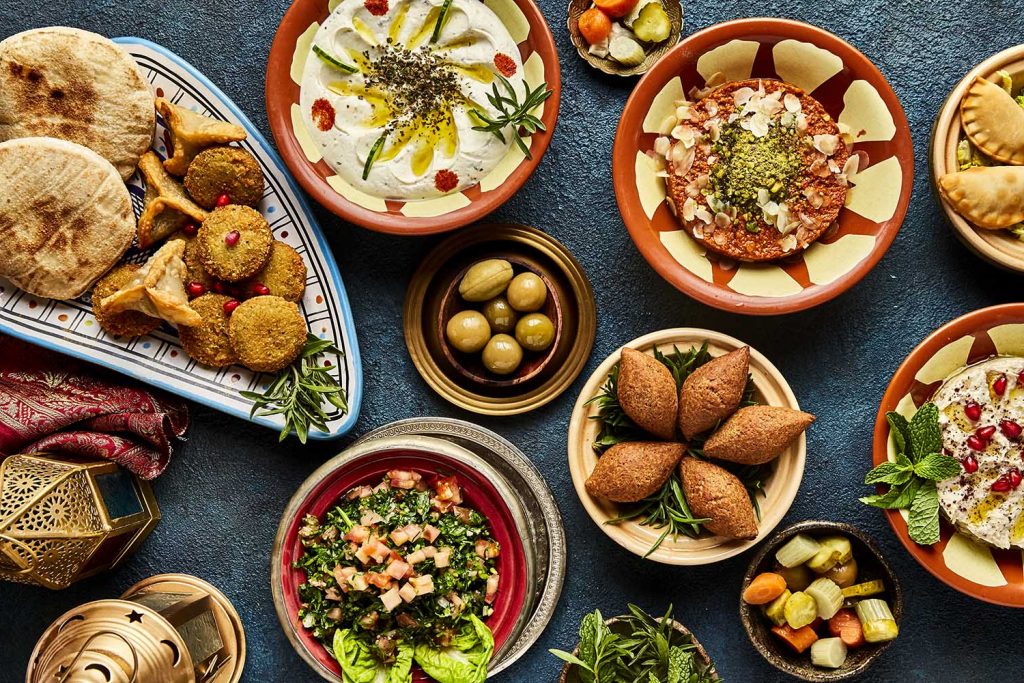 If you decide to order-in, here are a few things to consider, or even better, ASK, before you order:
Have you taken a food hygiene course? (It always helps if they know what they are doing)
Does your kitchen have A/C (Remember bacteria grows very quickly between 20°C and 50°C)
Do you have flies or small cockroaches in your kitchen? (These are a red flag as it means the place isn't clean. Remember the feet of both spread germs)
What do you use to clean your work surfaces? (If they say Glassex or hand sanitiser RUN, neither are suitable)
For Hot Food – Is everything made fresh when I order (If not, this is another red flag as even restaurants struggle to cool things properly so a domestic kitchen has no chance)
If you are able to see the kitchen then a few things to be aware of:
Sticky finger marks on cupboards, doors and handles – a sure sign they are NOT washing their hands
Dirty cloths – a sure sign bacteria is beings spread everywhere
Cockroaches & Flies – as above
A smell of grease – the place isn't clean!
If you decide to cook for yourself then apply basic hygiene rules of keeping food covered and cool until it is prepared, cooking it and eating immediately, keeping surfaces clean, and wash hands between all processes- all of which will help prevent the spread of any viruses or food poisoning bacteria.
In other countries, there is a rating system to help give customers assurance that where they are eating follows good hygiene standards. In the Maldives, there is a system to rate establishments as A B or C, although these are not widely published or in a viewable format. Any C graded place will be closed down until improvements are made.
Janet Smailes is Chief Consultant and Director at Stallion Food Safety Pvt Ltd., Stallion Maldives Group. You can reach her on janet@stallionmaldives.com
(Featured image: Maagiri Hotel)