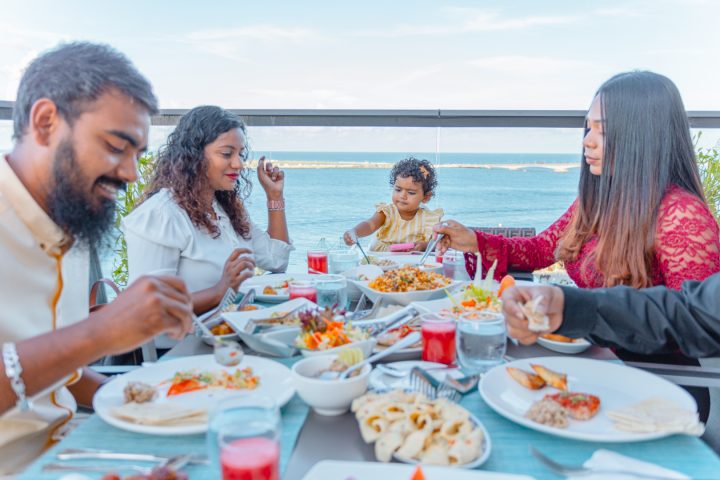 Iftar Offers at Male' City Hotels
With the beginning of the holy month of Ramadan in April, hotels and restaurants in the Maldives have announced their Iftar menus as usual. Each offering their own selection of drinks, starters, mains and desserts; inviting you to celebrate the tradition of Iftar with family and friends. For those who wish to break their fast at a more lavish venue, Hotelier Maldives has compiled a list of the Iftar packages by hotels in Male' City.
Maagiri Hotel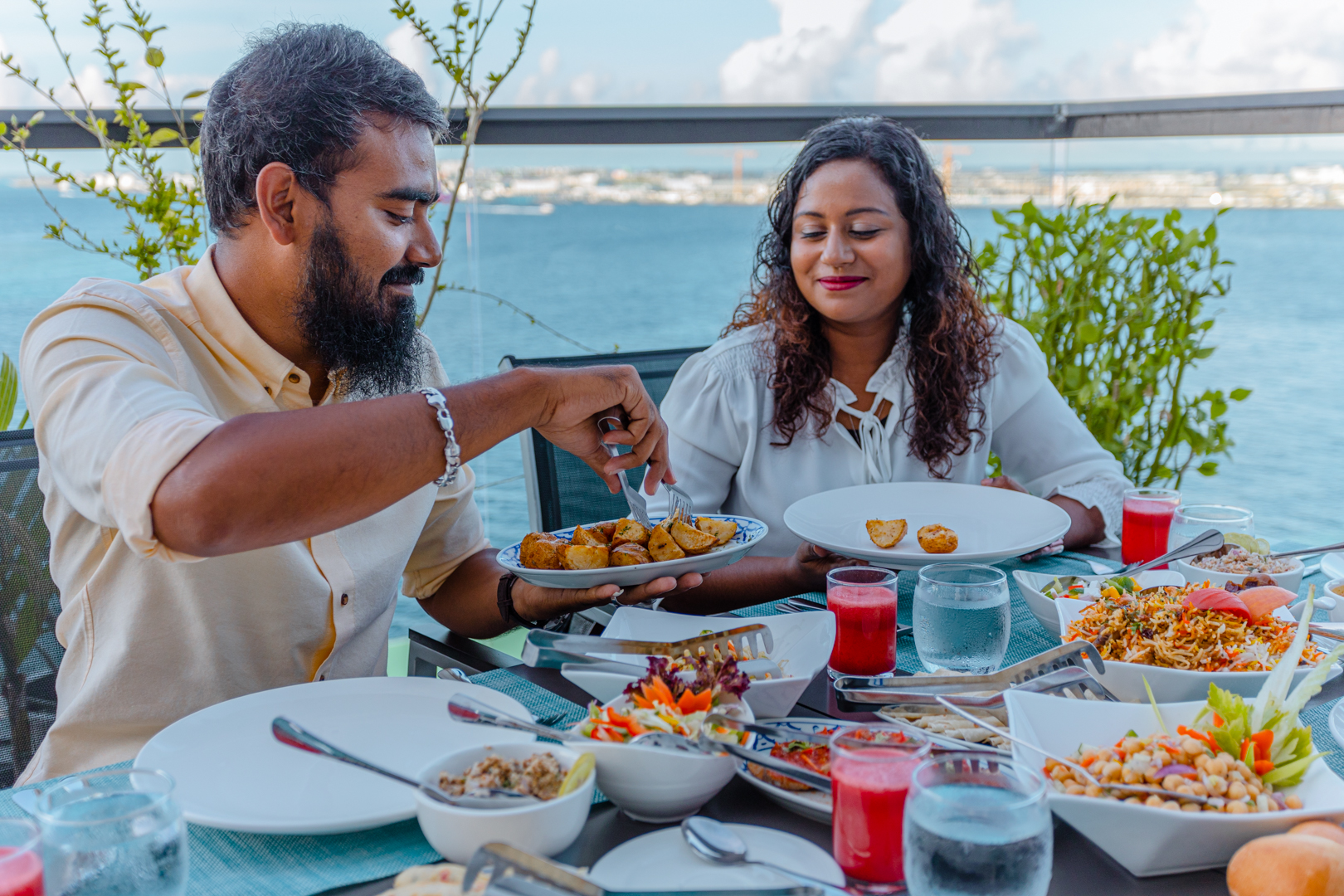 Maagiri Hotel presents Iftar buffet at the hotel's rooftop restaurant PEAK and FARU, comprising of local Maldivian cuisines and a variety of different cuisines from around the world such as Indian and Thai. Diners will also find some healthy options such as mixed green salad, greek salad and fresh cut fruits. There are three menus throughout the week, along with special offers to customers including group booking discount and children's discounts.
For reservation, contact 960 3318484 / 7228484 or email events@maagirihotel.com
Mookai Hotel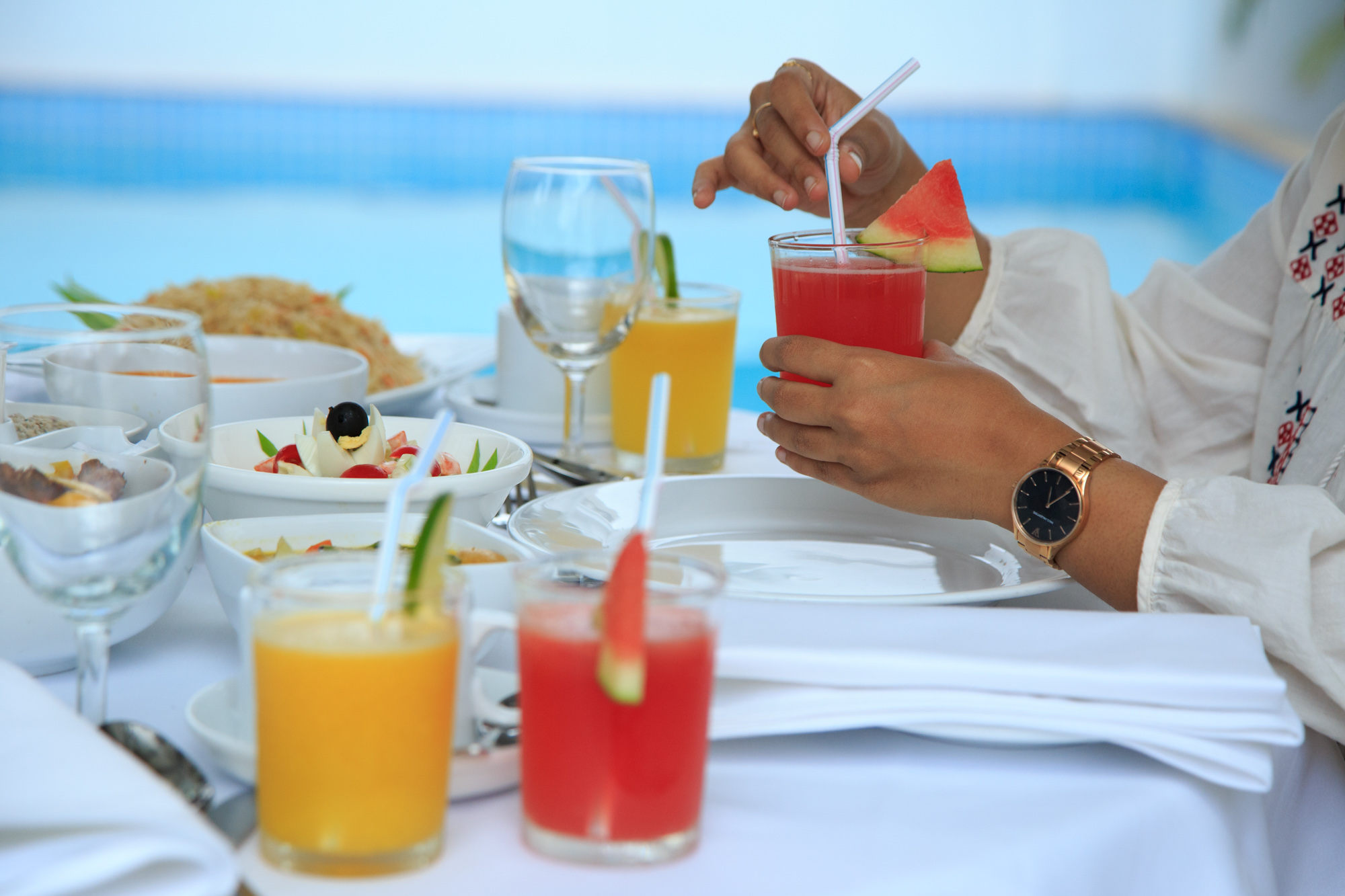 Enjoy roof top and pool side dining at Mookai Hotel with three different Iftar menus offering a range of drinks, appetizers, main courses and desserts. The buffet includes Maldivian cuisines such as mashuni, Indian cuisines such as Hyderabadi egg biryani and Indonesian cuisines such as chicken nasi goreng.
For reservation, contact 960 3338811.
The Somerset Hotel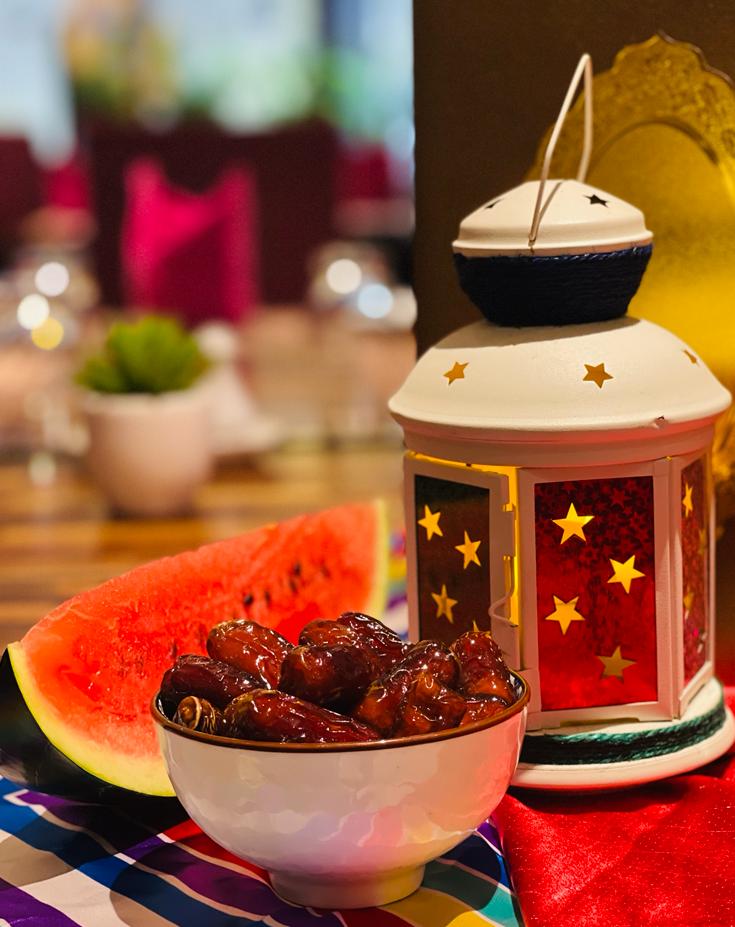 Belle Amie Bistro at The Somerset Hotel presents seven different menus for each day of the week, featuring different cuisines by Chef Wicum Madurasinghe. Enjoy Chinese, Indian, Mediterranean, Italian, and local Maldivian cuisines; carefully created to capture the rich local taste. Diners have a choice of seven drinks, five salads, twelve to thirteen mains, three enhances and five desserts every day.
For reservation, contact 960 300 9090 or 744 2496.
JEN Maldives Malè by Shangri-La
This year, Hotel JEN is hosting Turkish Iftar at the hotel's Lime Restaurant. Visitors will enjoy Turkish and Middle East specialties in a typical Middle East atmosphere with Arabic designs. The Iftar menu includes kebabs, kofte, lamb ouzi, mixed Arabic mezze, baklava and many more. Favoured Maldivian Ramadan dishes, such as different kinds of mashuni, traditional kandukukulhu and desserts is also available. To elevate the dining experience, the restaurant will also feature live action stations for desserts. Further, with the lucky draw, two guests stand the chance to win two return air tickets to Istanbul, Turkey for two nights.
For reservation, contact +960 7799323 or email maldives@hoteljen.com
Hulhule Island Hotel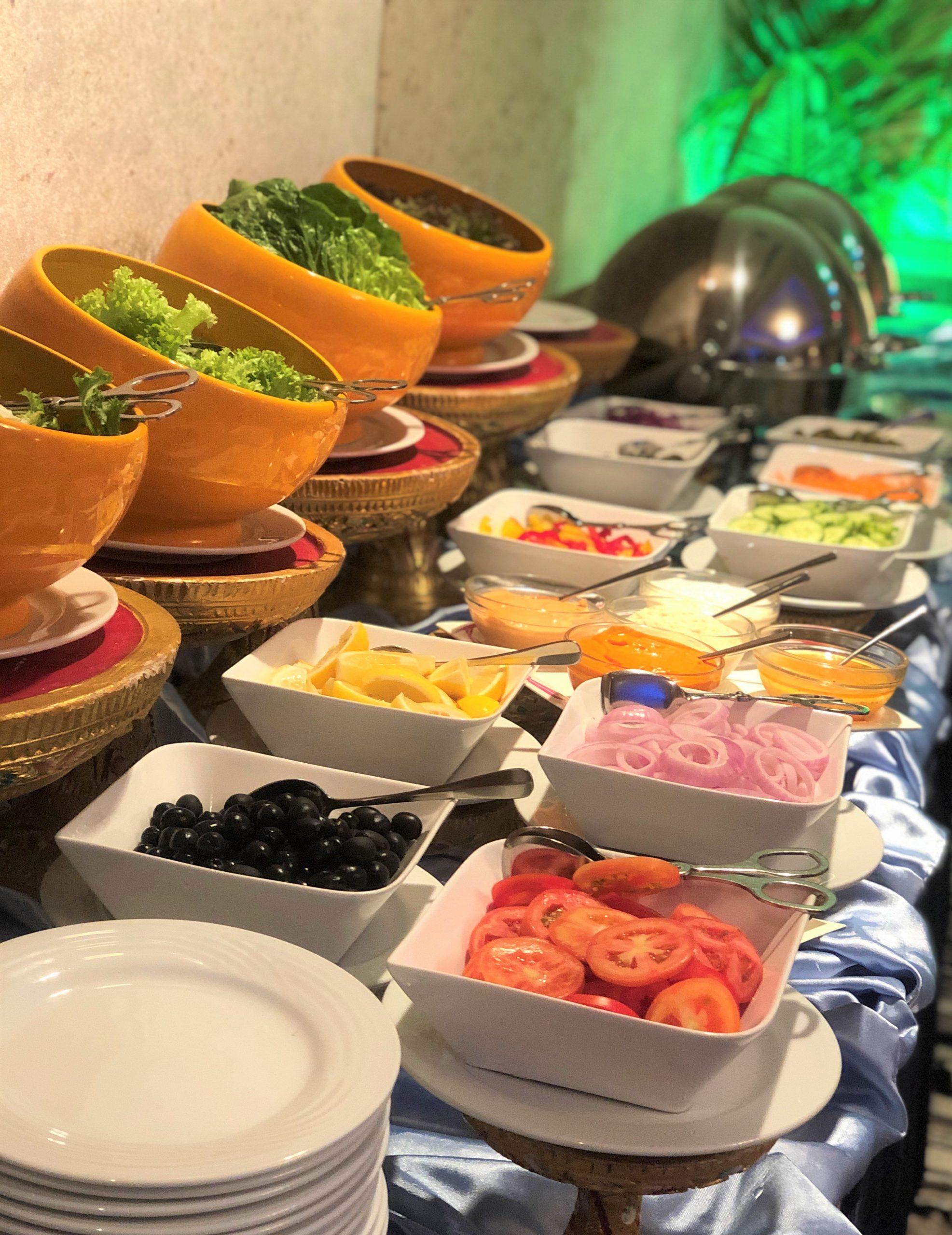 The only hotel located in the international airport island, HIH and Chef Sittikorn Wankanokkul has created seven menus serving international buffet Iftar at the Uduvilaa fine dining restaurant. On selected dates, there will be a Malaysian Corner where authentic Malaysian dishes will be served to the guests at no additional charge. Guests can reach the hotel by airport bus. HIH has also introduced a special offer until the end of Ramadan where children under five and one in every five guests enjoy free Iftar.
View the menu here. For reservation, contact 960 7920214 or email fbs@hih.com.mv
Manhattan Business Hotel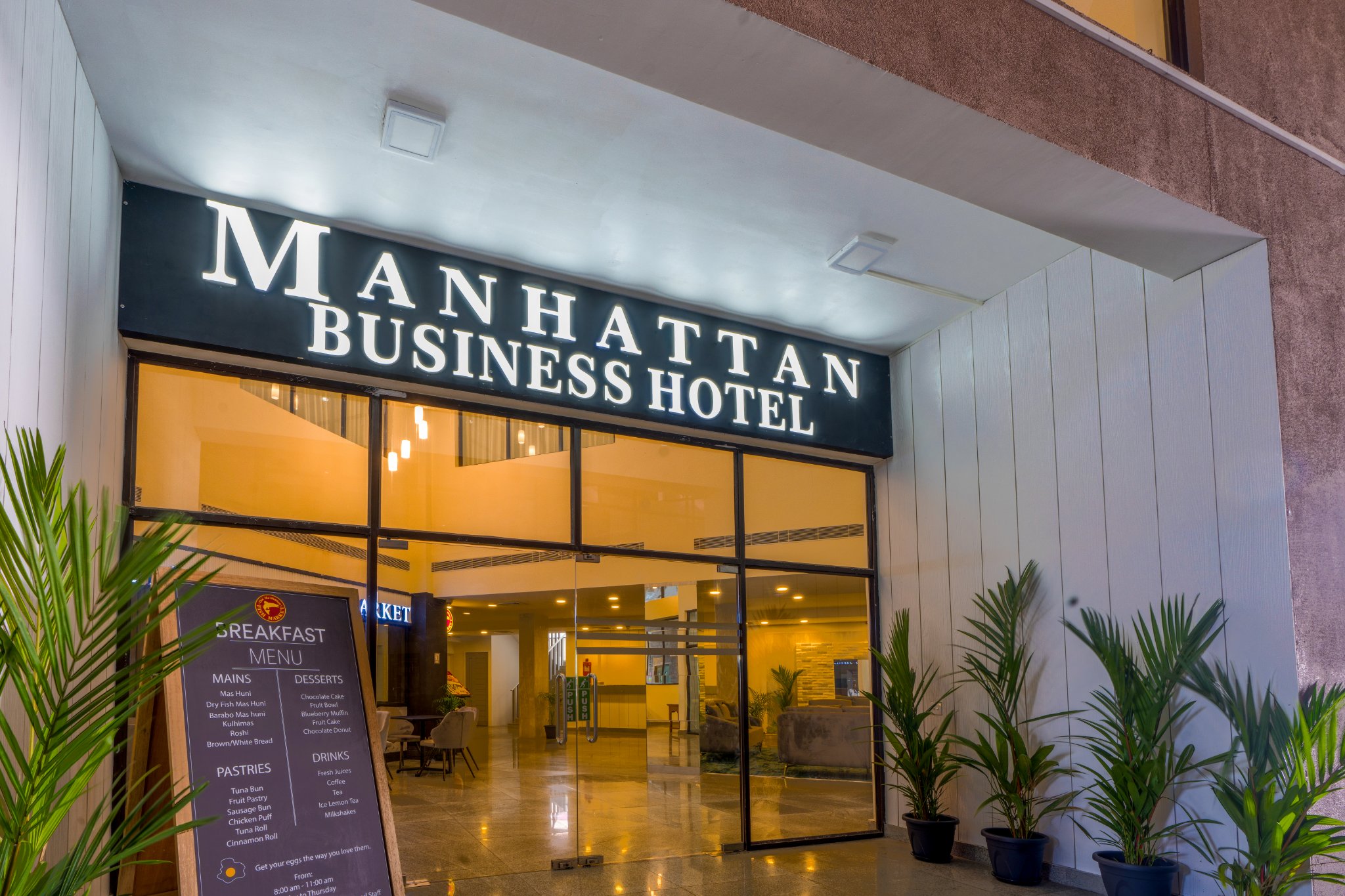 The latest opening in this list, the Manhattan Business Hotel, home to the Manhattan Fish Market has introduced four menus serving a great choice of Iftar dishes for the whole family. The hotel is also offering extra complimentary setting for every ten pax.
For reservation, contact 960 7498887.