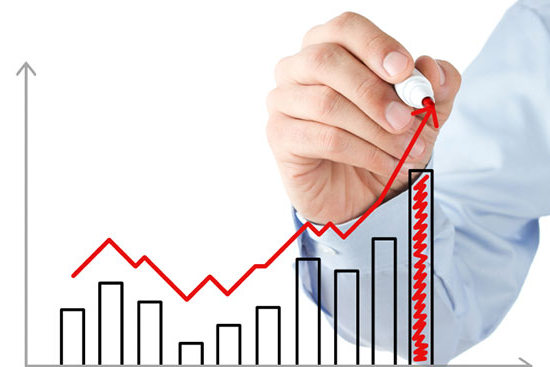 Industry Expert: How to avoid 'profitable mediocrity'
Doug Kennedy, President at the Kennedy Training Network
doug@kennedytrainingnetwork.com
Given the industry's strong operating performance trends, it's easy for hotels to fall into "profitable mediocrity." Stay sharp by avoiding some common pitfalls.
Highlights
When times are good, it's easy to fall into a "good is good enough" culture.
Strong leadership must recognize pitfalls that encourage staff to grow mediocre.
Shift focus from occupancy rates to vacancy rates.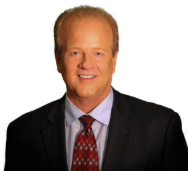 ---
This article was originally published on hotelnewsnow.com and via Doug Kennedy's Hospitality Industry Training Newsletter.
Doug Kennedy is President of the Kennedy Training Network, Inc. leading provider of customized training programs and telephone mystery shopping services for the lodging and hospitality industry. Doug continues to be a fixture on the industry's conference circuit for hotel companies, brands and associations, as he been for over two decades. Since 1996, Doug's monthly hotel industry training articles have been published worldwide, making him one of the most widely read hotel industry training writers. Visit KTN or email him directly.
The opinions expressed in this column do not necessarily reflect the opinions of Hotelier Maldives and its affiliated companies. Please feel free to comment or contact an editor with any questions or concerns.For most lodging companies, 2015 has so far been another year of record RevPAR growth. Even most of those who had budgeted aggressively are finding they are at or close to achieving their numbers. As this period of robust growth has continued for several years now, the conditions are perfect for the insidious spread of what I call "profitable mediocrity."
What is profitable mediocrity? It's a term I use to describe the "culture" of a lodging or hospitality organization that has been consistently producing a steadily increasing revenue stream for its shareholders, but mostly because of up-market conditions and the good luck to be in a location during a time where demand exceeds supply. It is a culture where "good" is good enough—A culture lacking in strong leadership from the asset management side and in visionary leaders.
A culture of profitable mediocrity can take root at a single hotel, at a hotel brand or management company or even at an entire travel destination. (Perhaps Atlantic City's historical and massive decline is the most obvious example of the latter.)
It grows like a rampant and highly contagious virus; like an invasive species. It starts off like mold hiding in the basement after a flood, except that this cultural infestation usually starts at the top "rafters in the attic" of an organization.
The infestation starts when shareholders are happy to be receiving increasing dividends for many consecutive quarters, when executive leaders are satisfied with their bonuses and when leaders ease up on their ongoing journey to excellence.
Unlike the root causes of profitable mediocrity that start at the top of the organizational chart, the symptoms of it are most evident at the very front lines of the guest service experience. Symptoms include:
Hotel sales managers who don't respond promptly to inquiries (especially electronic inquiries), or who don't respond at all when they have no availability for the dates initially requested, or who simply respond with a rate quote instead of connecting with the prospect.
Reservations agents who simply quote rates, take orders and who direct those who have questions back to their hotel website.
Front desk colleagues who say "Checkin' in?" to guests instead of saying "Welcome to the hotel! Do you have a reservation with us today?"
Revenue and marketing managers who are satisfied with online travel agencies being their biggest distribution channel.
Hotel brands that look to use technology as a way to cut costs instead of as a way to enhance the guest experience. For example:
By moving hotel sales off-site to regional sales offices;
by forcing those who call CRO to first speak with and give their dates to the talking computer; or
by trying to push automated check-in as a way to reduce front desk costs (instead of as a way to free-up front desk staff to evolve to a new role as "lobby greeters," which is the correct way to deploy this technology.)
A hotel where policies are made for the convenience of the management, rather than focusing on what is best for the guest experience.
Restaurant hosts or hostesses who instead of welcoming guests say "How many?" or worse yet, when a solo diner approaches say "Just one?"
A hotel where the staff use words like "no problem" or "sure" to end guest interactions.
Bell services staff who look at a guest's tip when accepting it instead of looking at the guests' eyes and thanking them first.
A hotel where department heads don't know the names of most of their frontline colleagues.
Asset managers who falsely inflate short-term profits at the expense of letting the physical product erode in subtle but important ways.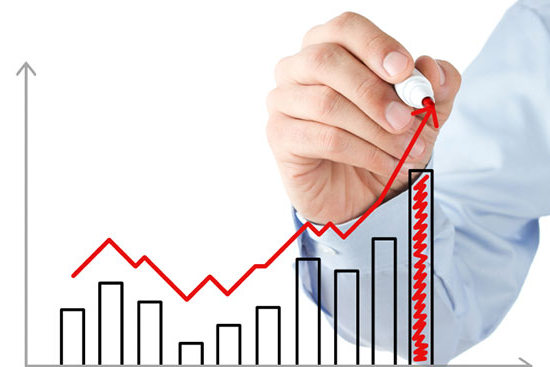 Unfortunately once the condition starts to affect the bottom line it is often too late. Too many guests have already been turned off and will never repeat. Too many TripAdvisor postings about the real-world experiences in the lobby or "real traveler photos" posted of the dirty room or worn-out furnishings.
So what can be done to protect your hotel organization from this insidious condition, even in an up market where the risk of invasion is the greatest?
A good starting place is to make sure that your executive leaders never allow any of the above mentioned symptoms to creep in. They must remember that hospitality starts in the "heart of the house," and that if we want our associates to use guests' names and welcome them, then we need to set the tone in the back office by the employee entrance.
Make sure the executive leaders are managing "the storefront window" by personally monitoring reservations calls and sales department emails, and "owning the lobby" by observing the team in action during the busiest moments. Ensure they are not relying solely on guest service scores or the once-a-quarter mystery shopping inspector's report.
If you are a management company or brand, make sure your general managers are not glued to their email inbox or constantly returning unexpected requests from asset managers to generate unplanned reports.
Here in an era when most hotels celebrate record occupancy rates, shift your focus instead to "vacancy rates." Instead of simply celebrating when your hotel sales team exceeds its goals, dig deeper into the lost business reports to see what was left on the table. Instead of looking at the call conversion ratios of your call center or reservations team, look at the other side of that number which is the "lost call percentage." Rather than celebrating when your occupancy was at 98% last night, ask what else could have been done to sell those last few rooms same-day.
The condition of Profitable Mediocrity is much easier to prevent than it is to cure once the symptoms set in. The lodging organizations that understand this well and that work to maintain a focus on excellence are the ones who will be best prepared when the next economic downturn come as it surely will.