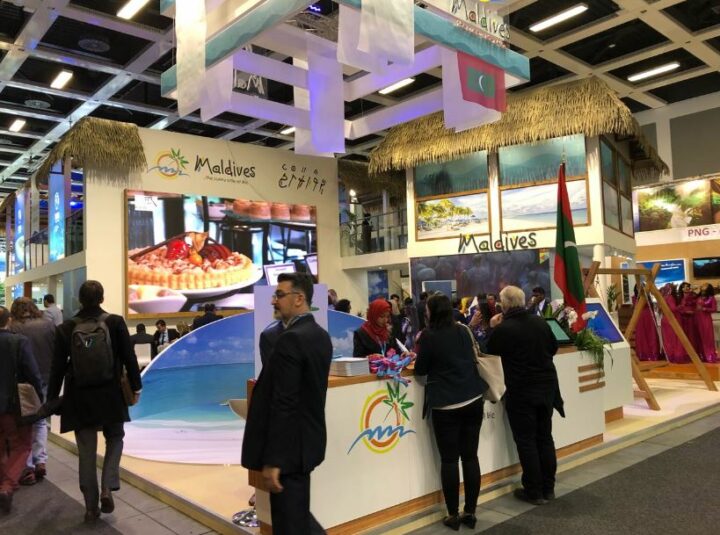 A far reaching tourism concept: Focus on ecological and social responsibility at ITB Berlin
"Reef conservation in Maldives", "transformational experience" and "social impact" are some of the key topics that a case study of "In Focus" tours by Urban Adventures examined at this year's ITB Berlin. The presentation, held on March 9, at the ITB Berlin Convention on the Adventure Stage at Hall 4.1, discussed key issues and possible solutions. The presentation was open to trade visitors and experts around the world
The aim of the presentation was to shed a light on maximizing the benefits of tourism and provide practical tips on how to design social impact tours that maximize benefits for locals and enhance traveler's experience.
Anula Galewska, Responsible Business Manager at Urban Adventures, Australia delivered the presentation. Urban Adventures is a division of Intrepid Group, a global leader in delivering sustainable, experience-rich travel to over 350,000 travelers annually.
The outcome of the presentation is expected to facilitate the implementation of a social impact element to existing tours and both maximize cultural and social benefits, and thereby garner visitor interest.
Urban Adventures presently facilitates social impact tours to several countries, including Kenya, Myanmar, Bucharest and Maldives. Urban Adventures encourages tourists to join local conservationists to 'Save the Beach' and discover the quieter, eco-friendly side of Maldives life. Their tours facilitate visitors to travel by ferry to Villimale' to wander the quiet streets, learn the names of local trees, indulge in traditional afternoon tea, learn more about the conservation work being carried out and many more.
Sustainability a big topic at ITB Berlin 
Sustainable tourism is a topic that numerous speakers addressed at this year's ITB Berlin. Renowned travel industry and policy-making experts discussed strategies, best-practice examples and the profitability potential of sustainable tourism at ITB CSR Day. Additional panels dedicated to ecological and social responsibility was also found e.g. at the ITB Destination Days or the ITB Business Travel Forum.
ITB Berlin 2018 also saw a continuation of last year's theme, the International Year of Sustainable Tourism declared by UNWTO, in the shape of the Sustainable Development Day. For the first time at ITB Berlin, the Organization for Economic Cooperation and Development (OECD) presented its findings on financing the development of sustainable tourism. Additionally, Michael Lutzeyer, manager of the Grootbos Private Nature Reserve South Africa, and Prof. Dr. Niko Paech of Universität Siegen, took part in the unconventional Hot Seat format and discussed the ambivalent relationship between tourism and sustainability.
MMPRC's promotion of environment friendly tourism       
The Maldives Marketing and PR Corporation (MMPRC) highlighted the significance of the protection of the environment in its exhibitor profile. The corporation also went onto highlight the significance of the protection of reefs and activities that might harm the natural vegetation, surrounding reefs, coral growth and marine life.