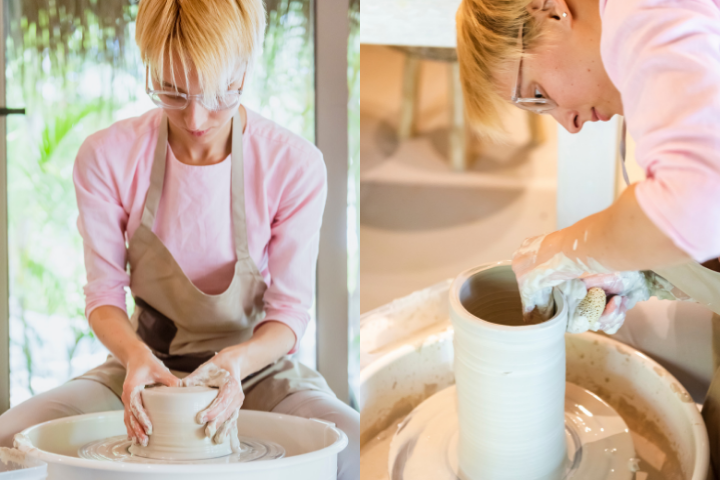 JOALI's New Resident Artist Nataliya Kuleshova Talks about the Innovative Immersive Art Resort
Amidst a world of tropical splendour JOALI Maldives offers a canvas for creativity as well as a haven for art afficionados. As the Maldives' first luxurious art immersive art hotel and island retreat, JOALI is a destination brimming with experiential art pieces that extend across the island. Timeless artwork adorns the walls and spaces in each of the 73 private beach and water villas – complete with private pools, that are the epitome of sustainable glamour. Upon arrival, guests are handed an art map to follow for an immersive and interactive tour. All art pieces around the resort have been create in collaboration with artists and local artisans to support the surrounding community and guests can enjoy all this at their leisure.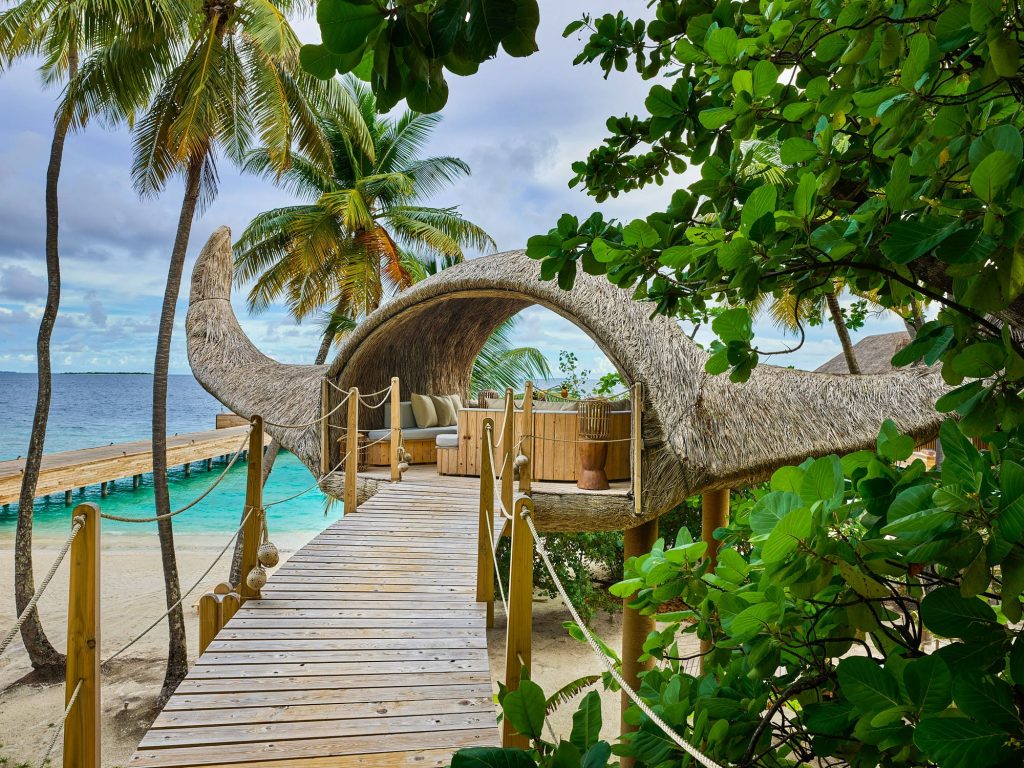 Rather than simply place art in the hotel, each art piece has been commissioned for JOALI to the theme of art and nature. Artists work alongside the architects, engineers, and locals to create a unique space where creativity thrives. Wonderful sculptures and art pieces can be found scattered around the resort, designed to complement the flora and fauna and blend effortlessly into nature. As part of the immersive experience, guests can enjoy an art treasure hunt where they can discover each piece as they learn information about the artist. Each art and design can also be found in each room, making it a true artisanal paradise.
This immersive art concept as well as the art curation and design development of the whole hotel was founded by Ala Onur and Zeynep Ercan who created No LaB in 2016. They have displayed multi-talented artist pieces; from sculptures to paintings to tapestry to clothing pieces made by artists According to their belief, art is more valuable than just seeing it, thus the concept of immersive art was born to stimulate curiosity in the viewer through experiencing the art and delving into the world of the artist.
"Art is a part of me. Whenever I create any art piece, it makes me feel so fulfilled. It is how I express my emotions, whether it's happiness, sadness, success, and more. Art completes me and I cannot imagine myself doing anything else."
JOALI creates wonderful art pieces that reflect nature and the Maldives, while also using sustainable materials. JOALI supports local artists and craftsmen and makes them part of the team that creates the art pieces around the resort. This is a destination where amazing nature and hospitality connect with art, creating a special atmosphere for guests.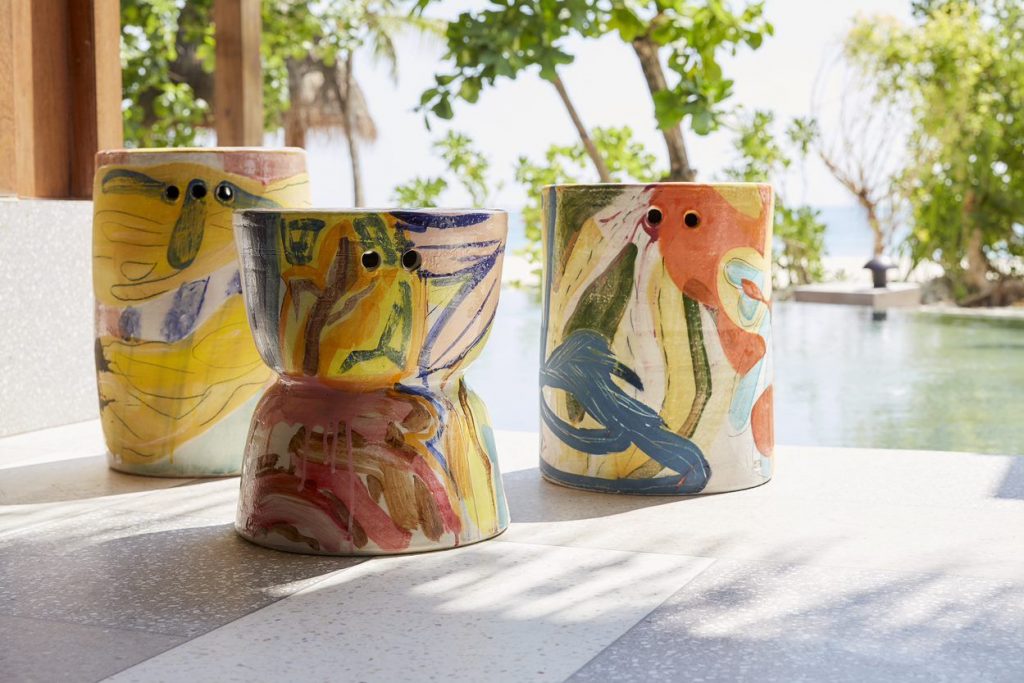 And at the helm of all this splendour is newly appointed resident artist Nataliya Kuleshova, born in Moscow, who has made the island her home and specialises in ceramics. Before arriving to the Maldives, she spent time in her home country surrounded by nature, forests, and family creating sculptures in a custom-made ceramic studio. It was here she started creating art pieces inspired by nature as her muse. Ever since she was a child, Kuleshova has contently explored creative possibilities. After school she decided to truly connect her life with art, enrolling in the British Higher School of Art and Design, where she chose fine arts as her creative discipline. Kuleshova has held many workshops as a ceramist and her artworks have been displayed in several exhibitions including 4Ceramics and IMPLANT.
Kuleshova says: "I believe that my role as JOALI's resident artist is vital for connecting people with art and showing them what they can do with clay. I have guests who say that they want to continue this practice when they get back home, and I am absolutely happy to introduce them to the beautiful world of ceramics."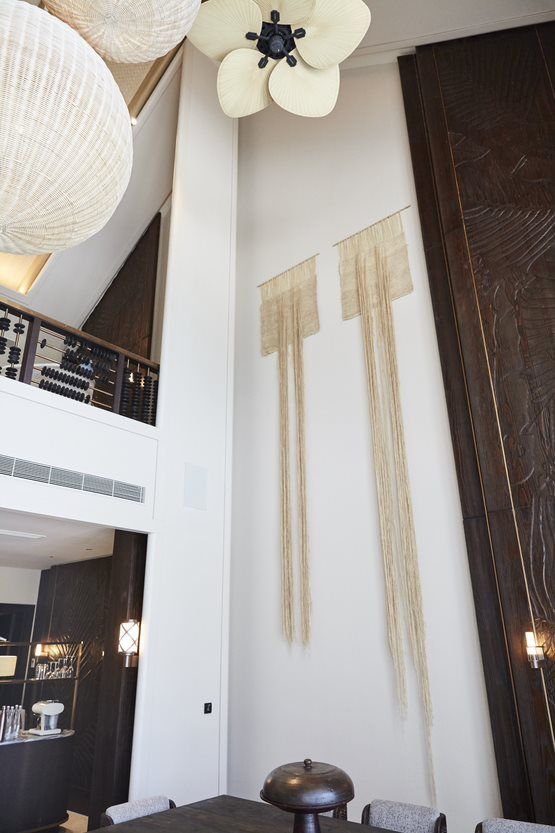 Joining JOALI in May Kuleshova is thrilled at the prospects working on "the island of joy" may bring for her career.  "When I saw a huge kiln behind the art studio, I was so excited about all the art pieces that I can do with it. I am passionate about creating ceramics whenever I'm free, it's what I enjoy doing the most."
Kuleshova is currently working on a series of textured vases inspired by the Maldives' underwater world and alongside this she is currently spinning several projects including working on an art book and a film photography project about nature and connections through seasons. In her spare time, she loves doing crafts like macrame and knitting. While on island, she also enjoys photographing the spectacular scenery and snorkelling and exploring the breathtaking underwater world of the Maldives. She also has a deep interest un nature and living, reflecting the colours of plants and flowers in her creations and her beautiful botanic sketches and watercolours are sure to brighten up your mood and bring a smile to your face.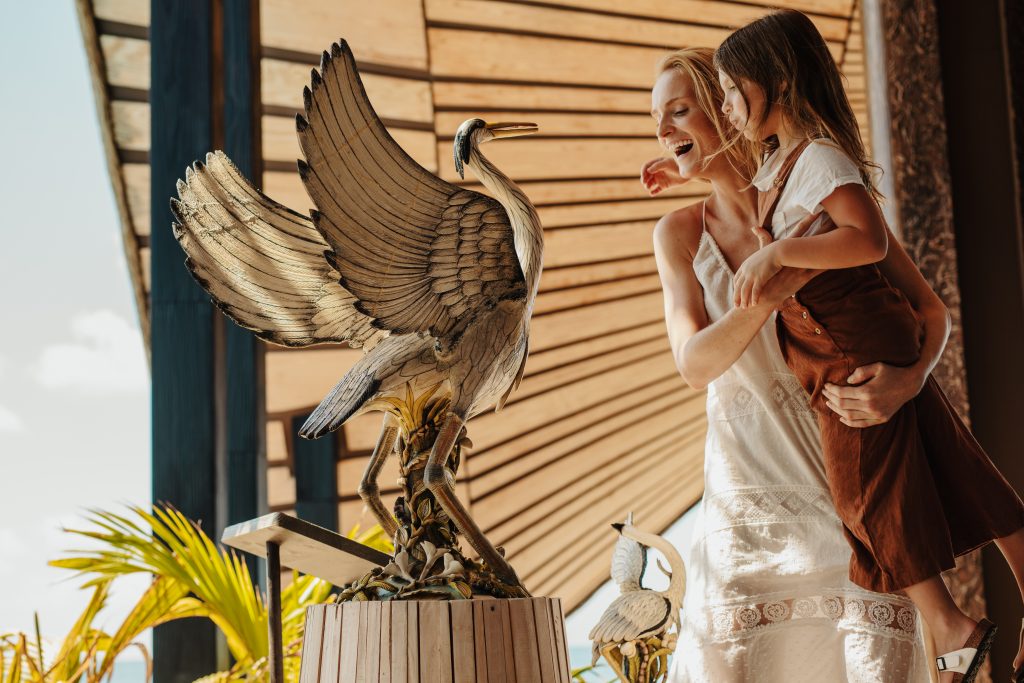 She says: "I love to experiment with mediums and techniques and connect different concepts to create something new and interesting. As many creative people, I thought that I will never find my passion because I loved doing everything, but I was wrong because I discovered ceramics. From the first touch with clay, I understood that it is my way now."
Recently, she experimented with ceramics sake cups that can be used in Saoke, the Japanese restaurant here at JOALI. I am also currently working on a series of textured vases inspired by Maldives' underwater world.
Her advice to aspiring artists is to dream more and take even small steps towards your dream until you achieve it: "Art is a part of me. Whenever I create any art piece, it makes me feel so fulfilled. It is how I express my emotions, whether it's happiness, sadness, success, and more. Art completes me and I cannot imagine myself doing anything else."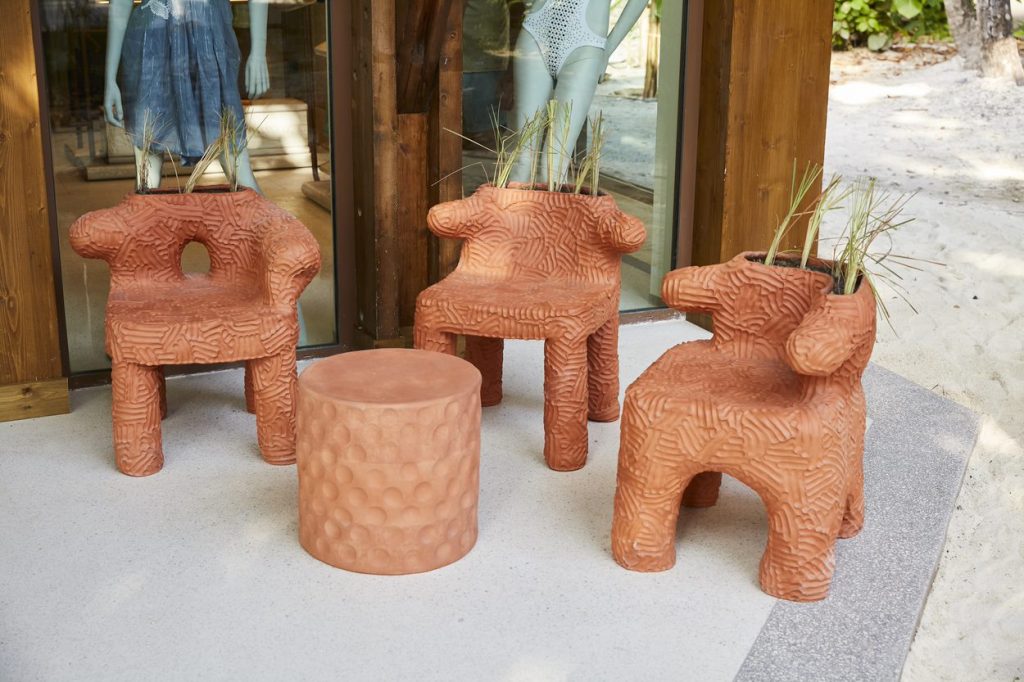 Art advocacy is also an active movement and Kuleshova actively supports JOALI's Women in Arts project, where she shares her skills and talents to other women. She is an advocate for women empowerment. JOALI is particularly committed to gender equality and to the development of talented women in all its entities and at all levels of the organisation. JOALI started Women In Art which focuses on two main ideas: offering women a platform and honouring talented women. JOALI will educate women in Maldives and hone their artistic skills. It aims to reach women who are interested in arts as well as collaborate with schools and communities to offer art workshops.
"I am supporting JOALI's Women in Arts project, and we are planning to do more activities that involved women, not just our guests but also our team members. We are also excited for the festive season. Our team already started putting together activities for guests, including art workshops such as painting, glazing, ceramics and more."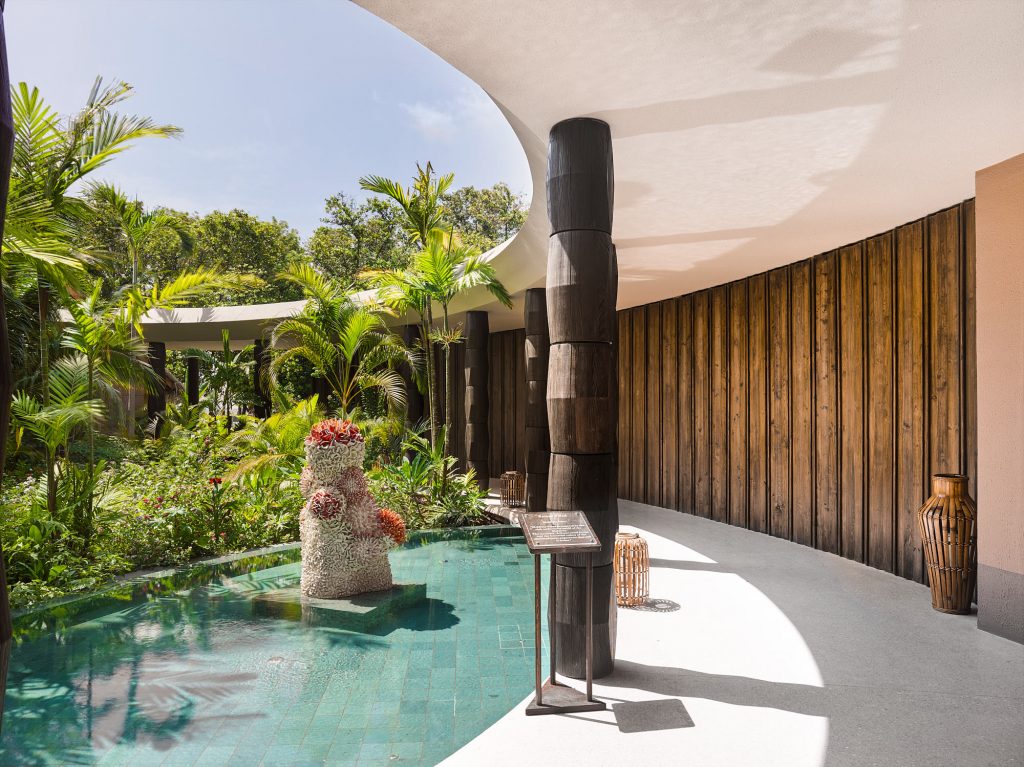 As an art immersive resort, guests can truly experience the art pieces around the island – the most famous being the Manta Tree House by Porky Hefer. Here guests can enjoy an extraordinary treetop dining experience with the views of the ocean. Scattered around the island are art pieces like John-Paul Philippe's The Perch, which represents a point of rest and reflection for both humans and birds. We also have Misha Kahn's table, Club Tropicana at Mura Bar, that is inspired by corals, a delicate symbiotic system, just like art is with colour and form.
And adding to this Kuleshova, in the future wishes to create a series of textural vases inspired by the sea world and place them around island. "I plan to make customised ceramic sake and tea sets for Saoke, our Japanese restaurant. Eating from handmade plates is a completely different experience so I shall produce special plates for our guests to enjoy JOALI's culinary arts. I also aim to leave my mark on this island and be one of artists whose works are featured around the resort."