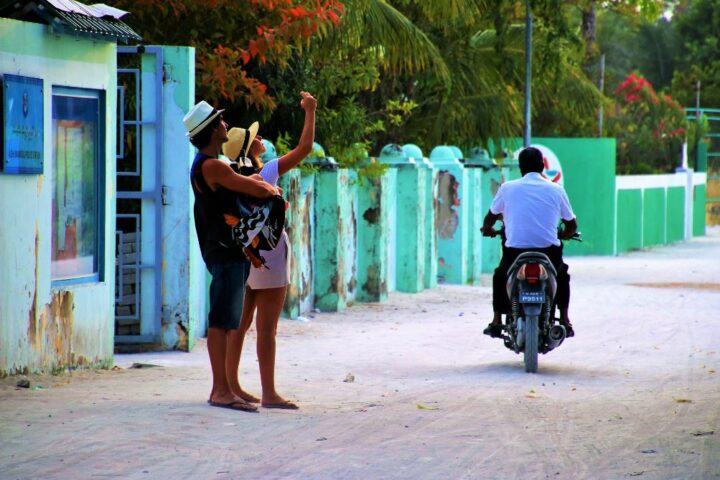 Maldives destination marketing: 3 things you need to know about storytelling
In today's world, we can be anywhere at any time with anybody just by tapping our fingertips on our smartphones. Attention span is becoming dangerously shorter by the day and recent studies have shown a deteriorating relationship between travellers and destinations.
Once upon a time, there was a world without social media and before that even without the Internet, if you can picture it. Travellers were quite likely considered adventurers or explorers and the rest of the world was a mystery unveiled only by the stories that those brave wanderers lived to tell.
Oh well, today, we have Instagram. And guess what? The storytellers are back.
The truth is that the ever-increasing amount of information that we process every day is saturating our 'perception of travel'. We know everything, sometimes we know too much. But the point is, we no longer absorb information via advertising but through the stories that carry that very same message. In fact, we keep away from perfectly designed and favour unfiltered pictures instead. In other words, we trust our peers more than brands.
This today, is the principle of the 'rebirth of storytelling' and travel destinations are perhaps some of the slowest organizations to catch up with this trend and therefore adapt their marketing strategy.
Within their destination marketing strategy, Maldives has always been blessed by a naturally beautiful backdrop and friendly islanders, but over the years, as travellers have become more aware and cautious of their travel choices, the island country has promptly adapted to the latest trends and now stands ahead of its Indian Ocean's neighbours. Let's take a closer look.
No longer just sea, sun & sand
Maldives' marketing message is now revealing a more human side of the country, with the increase of local-island-villages-turned-guesthouses, islanders are making proficient use of social media by sharing more about themselves, their culture and islands, all ultimately aligning with the global trends of storytelling. A more authentic, transparent and human perception of the islands aptly communicated through digital storytelling is winning the hearts of thousands of new travel connoisseurs, people that would have not considered a picture-perfect paradise for their ultimate cultural rejoice. The country benefits from a fresher exposure and islanders-turned-entrepreneurs gain more customers, everybody wins.
Destination ambassadors
If it's true that 92% of the consumers are more likely to trust their peers' recommendations rather than traditional advertising, Maldives does it better than many more island countries out there. How? UGC – User Generated Content. Millions of pictures and reviews are constantly shared on various social media and review sites and they all carry a message forward that is seen, processed, accepted and copied, sometimes in a matter of minutes.
Many of the social media channels representing the destination feed on this type of content. The good thing? They will never run out of material. The bad thing? Over edited and filtered visuals on social media are altering the already-stunning reality of the islands. If there is a country that does not need Photoshop, that is the Maldives.
Emotionally connected
Marketers would agree on this. It is not a mystery that today's key to growing strong communities and a large following is to leverage at an emotional level and connect personally with each one of your followers. Guess what? Maldivians have been doing it long before social media and the internet! Thousands of travellers kept on coming back over and over again through the years because they felt connected to the Maldives and the Islanders. They have learned how to get to know the islands, sometimes even by going back to the very same one for over 25 years, like recently shared by Crown & Champa Resorts.
Today digital media managers are desperate to find that connection again and to replicate it on social media. But sometimes, we do not need to reinvent the wheel; we just need to look back into who we really are as a brand but most importantly as travellers.PR and digital marketing specialist Dolores Semeraro worked extensively across China and was most recently based in the Maldives for 6 years; she specialises in digital media and creative communications for travel and tourism with extensive knowledge of Chinese digital media platforms (Weibo, Youku and Wechat). Being fluent in the Chinese language, she is a business facilitator on Chinese protocols, culture, and behavioural patterns.