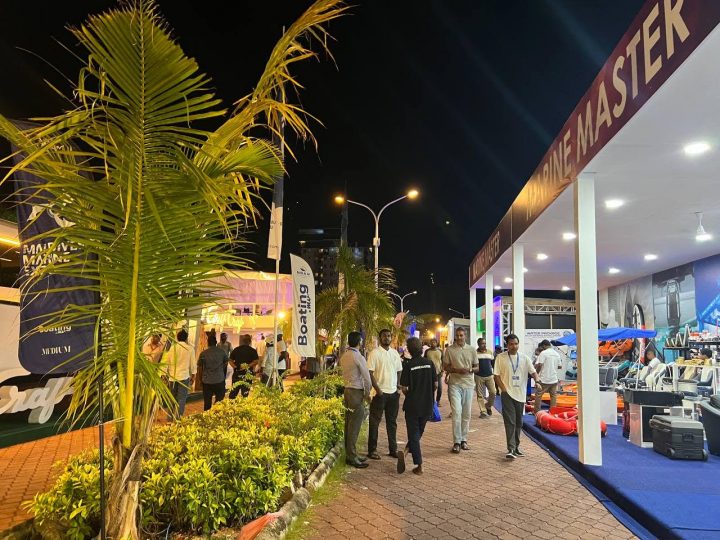 Maldives Marine Expo 2023 Brings the Marine Industry Together
Maldives Marine Expo 2023 is held on March 15-18, 2023 at Hulhumalé Central Park. The expo is the flagship event of the National Boating Association of Maldives. Over 100 exhibitors are gathering for the longest running marine exhibition in the country.
The Marine Expo is an opportunity for the marine industry to come together. "From the Marine Expo, we expect good sales and good connections. We also hope to inspire the next generation to get involved in the boating industry," commented Mahmood Ziyau, General Manager of Hassan Marine.
Distributors at the Marine Expo look forward to meeting with customers to provide the information necessary to make informed purchases. Alia, representing Yamaha, has their product lineup on display. Assistant Marketing Manager, Suha Mahmoodh commented, "We are hoping to guide customers to select the motor with the horsepower most suitable for their needs. We are really happy to be here showcasing our products to meet our target market and customers."
Visitors to the Marine expo can look forward to exhibitions, displays, panel discussions, networking and even a fashion show of local swim and surfwear. The expo's sponsors are invited to a VIP luncheon to network with owners and executives in the hospitality industry. During the luncheon, MTCC, the main sponsor and Gulf Craft, the co-sponsor, will have a presentation of their products and services.