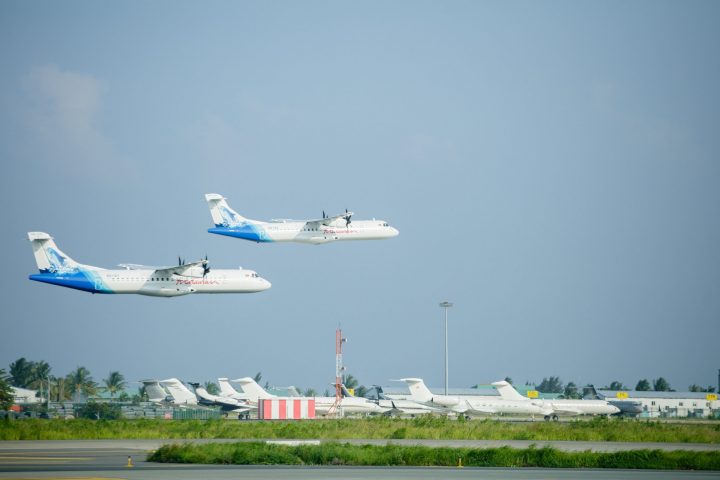 Maldivian Aero to Suspend Night Flights from Hanimaadhoo Airport
From March 1, 2023, all Maldivian flights scheduled from 20:00 hrs and 8:00 hrs from Hanimaadhoo Airport will be temporarily suspended. All flights between Hanimaadhoo and Trivandrum, India are also suspended indefinitely.
The flight suspensions are due to the expansion project of Hanimaadhoo International Airport. The construction work will take place between 8 PM and 8 AM.
Customers who have purchased tickets for travel after March 1, 2023 are invited to contact the Maldivian Call Center to reschedule their itinerary.
—
Maldivian Aero announced that it is rebranding. The airline is calling for designers to submit their portfolio to marketing.pr@iasl.aero before 9th February 2023, 1600 hrs.
Feature Image: Maldivian Aero