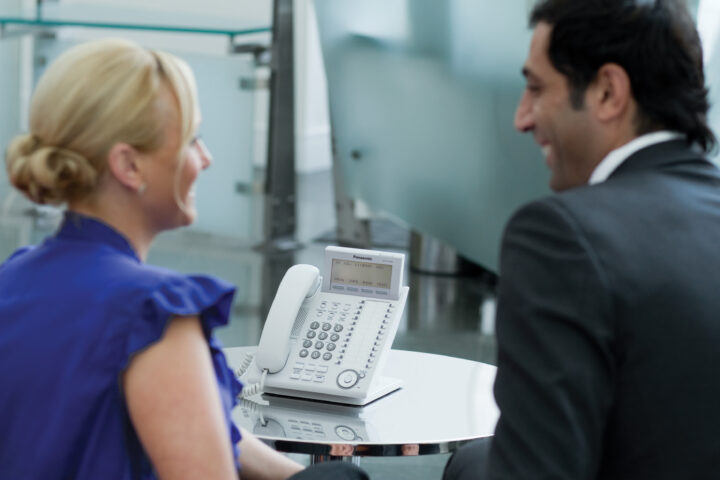 Next Generation Communication Systems for your business.
Lintel provides communication solutions for clients big and small, fit to real world business requirements such as simplifying and improving communications, lowering costs, improving productivity, supporting SOHO's and diversifying workplace. Choose the best solution for your business from Lintel's selected Panasonic communication products that are suitable and designed for resort markets as well as designer telephones for hospitality.
We understand that guest satisfaction and timely service is very important to your business and the communications solutions we provide can be integrated to your PMS, making it easier to manage your communications within your business and with outside clients, helping you to serve your guests in an efficient manner. The system works with all the common PMSs used by resorts such as Opera, and enables guest name integration for check-in/check-out, minibar, and other guest services. The CA Operator Console is useful for resorts to effectively manage and direct calls to reception or operation, to leave no prospecting client or guest unattended.
Choose from a range of stylish and modern designer phones, making the communications not only functional, but effortless in both aesthetics and usability. The combination of smart functions and great design will help elevate your operations to fit your brand and service quality. Panasonic KX-NT, KX-UT and KX-HDV offers you a selection of the finest design available in the market today. The PBX system works with the most common brands used in the industry such as Teledex, and other IP range phones as well.The range of products we provide gives an island-wide access to telephony, making all communications streamlined, integrating all your departments to communicate timely. Using a fixed line workgroup pricing can help reduce costs and avoid monthly charges.Lintel is the authorized distributor for Panasonic in the Maldives. Panasonic Corporation has been an epitome of quality and innovative products since its incorporation in 1935.
Lintel provides unparalleled service with our team of dynamic and skilled staff, our state-of-the-art products and timely service. For more inquiries, you can contact our team via email on sales@lintel.com.mv or call our hotline at +960 779 4166.
Lintel Investments and Management Services (PVT) LTD.
Ma. Maadheli, Majeedhee Magu, Malé, Maldives,
Phone: +960 3010 200, Fax: +960 332 4865