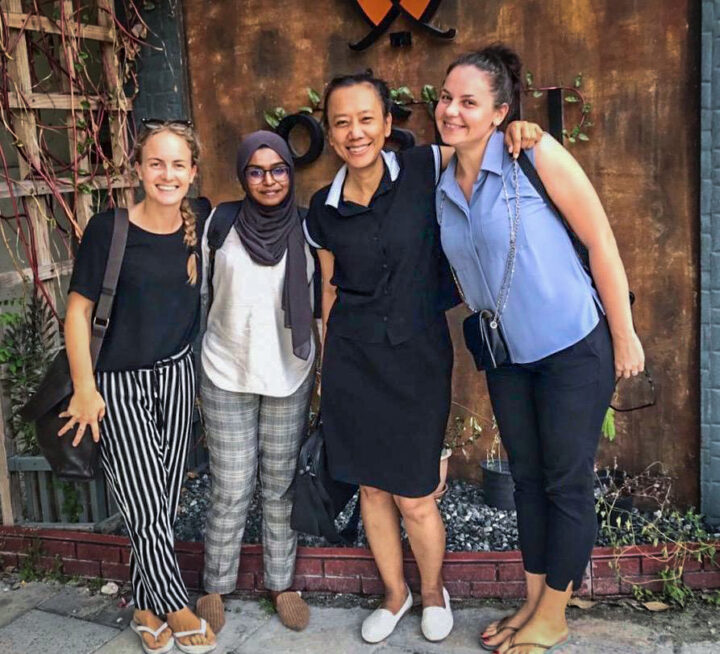 NSURE: Changing The Maldives' Hospitality Industry With Online Education Courses
As the world adjusts to a new normal during the coronavirus pandemic, many companies have realized that they must innovate in order to stay relevant. One business that's taking this dynamic attitude to heart is NSURE, the first food safety company in the Maldives to provide online education courses in food safety during lockdown. Instead of being trapped in limbo until lockdown is over, NSURE decided to take matters into their own hands to create a better future for those in the hospitality industry.
How NSURE Is Helping The Hospitality Industry
With a growing team of 10+ auditors and trainers, NSURE is a recognized leader in the Maldivian food safety industry. The company's ethos is focused around setting and achieving the highest standards in each of the hotels and resorts that it inspects. From enhancing quality of service and safety protocols in the workplace to assisting with food safety compliance requirements, NSURE provides their clients with the utmost level of professionalism and respect. When they are not auditing kitchens or other locations in which food is handled throughout the Maldives, NSURE provides training seminars to further educate hospitality workers.
When COVID-19 reached the Maldives, many people assumed the food safety industry would come to a standstill. Most resort staff were either sent home or were kept on with very little to do until the resorts officially re-open to the public.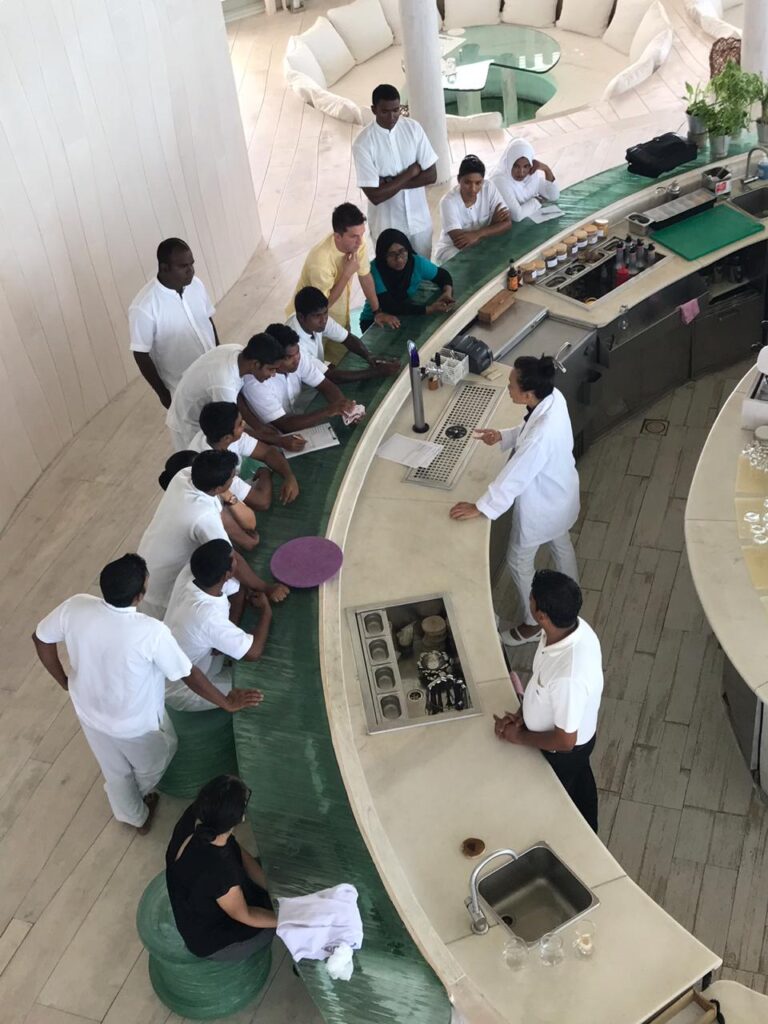 Using Innovation To Create Online Education Opportunities
Enter Babli. Rather than stopping operations until lockdown is lifted, NSURE's Chief of Operations came up with the innovative idea to launch an online course on food safety, with a free bonus course on Covid-19 Recovery for resorts. These courses can be accessed and completed from home by any hospitality staff, many of whom now have time on their hands. When faced with an uncertain future in a world that has seemingly shut down, NSURE's inventive problem-solving means that the resort personnel can continue to make progress and develop until things open up again.
With many workers now out of work or being assigned fewer shifts, this valuable education for resort staff allows them to learn new skills and become better employees, all while improving their CV for potential future positions. NSURE's approach of investing in the education and wellbeing of their clients' staff during this time is not only admirable but also sensible. A well-trained and highly educated staff will result in happier customers for NSURE's clients and pave the way for the Maldives to become a leading destination in food and safety protocols across the global hospitality sector.
Compassion During The Pandemic
Those who enroll in NSURE's food safety course get the Covid-19 Recovery education for hospitality workers in the Maldives for free, which means that workers who aren't receiving their usual income because of the virus can still access this fantastic educational tool. By not monetizing this online course for maximum profit, Babli has shown that NSURE truly cares about the well-being of hospitality workers in the Maldives. This is a welcome and refreshing attitude to see from a small company as NSURE and is just one of many encouraging stories of empathy and generosity to emerge from this challenging time.
Being on lockdown doesn't mean an end to personal productivity, even if you work in one of the hardest-hit sectors in the world: the service industry. Opportunities such as the NSURE Covid-19 Recovery online course for hospitality staff and the Food Handler's Comprehensive guide to Safety and Hygiene demonstrate that ingenuity and hard work can still lead to career growth. Babli and her team are providing hospitality workers with the educational tools and innovative business practices required to thrive amidst the pandemic.