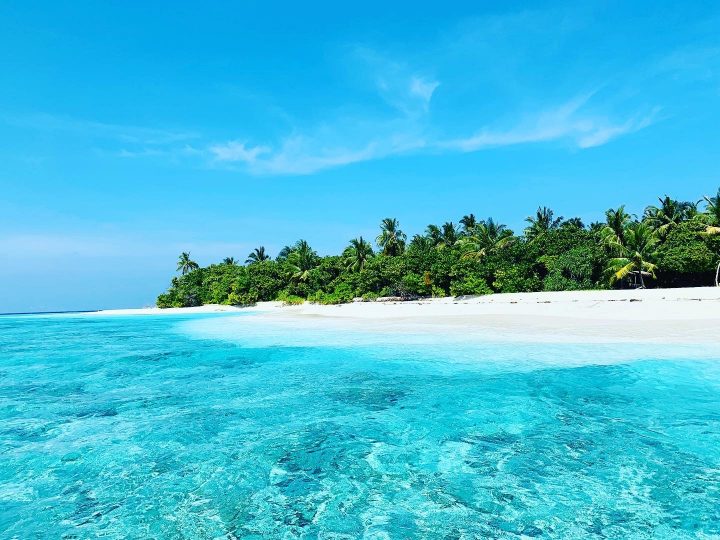 Paradise Skin: A Tropical Luxury Skincare Brand Inspired by Maldives
A new skincare range that uses unique ingredients found in the Maldives is taking the world by storm. It is fair to say that in the Maldives, you need skincare that is specialised in tropical weather conditions. PARADISE SKIN is a homegrown innovative brand that sets new standards in progressive skincare. Inspired by the sea and the Maldives islands, it draws from its beautiful environment to find natural ingredients specialized in protecting skin in the humidity and the high temperatures found in the archipelago.
Founder of PARADISE SKIN, Nina Mariyam, spotted a gap in the market for products that cared for the skin against the tropics that were 'both functional and efficient.' And so, setting out with a quest to safeguard and rejuvenate skin from the perpetual ravages of harmful UV rays and external environmental stress, she created PARADISE SKIN.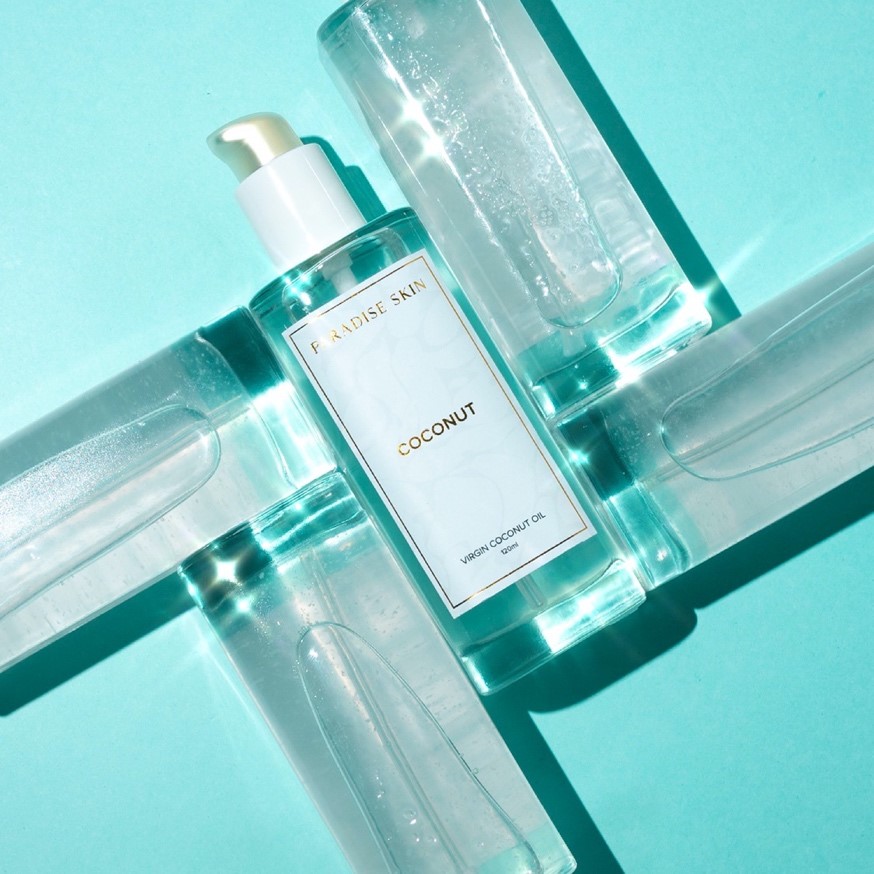 "For centuries, Maldivians embraced natural ingredients from the island and sea to nourish their soul and body. PARADISE SKIN was born to share Maldives' traditional beauty secrets with the world. Our products are inspired by the rich marine life and tropical species found in Maldives' sea and land – the life source to many unique organisms that can heal, renew and protect your skin," says the brand. So, Nina decided to draw on that ancient knowledge and gather the indigenous ingredients and organisms found in the region's natural environment. The riches of the ocean and island fruits are infused into her products. Drawing on her ancestors' beauty secrets, PARADISE SKIN contains the materials that are known to restore, repair, and protect the skin.
"What makes PARADISE SKIN so unique is this skincare interrelates both sea life and plant life found by the islanders for centuries for sustenance, beautification, and healing purposes. When you say the Maldives, you find yourself on the land, in the middle of the ocean. You have the idea of nature, unpolluted, pure, balance, and magic. Our products resemble that beauty, the enchanting impression of the Maldives," Nina mentioned. "We harness the true magic and the benefits of the islands and our ocean. We wanted to create a skincare as unique as the Maldives," she adds.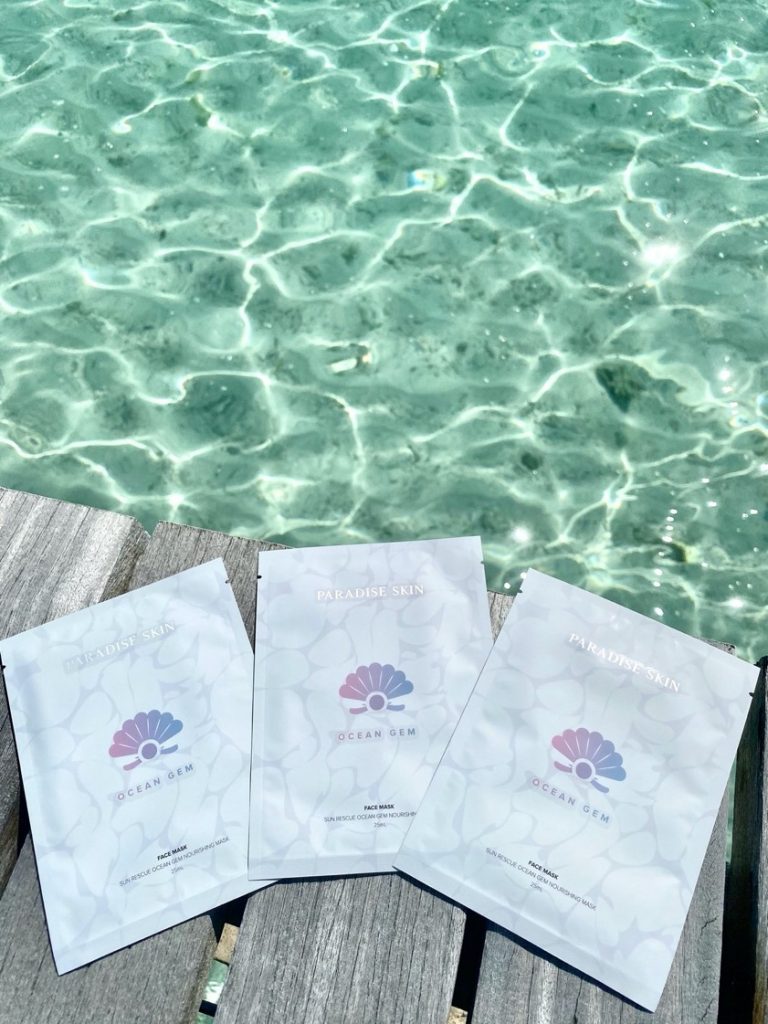 "The crystal-clear waters contain Maldivian seaweed and algae, while the deep-sea water has unique bacteria," PARADISE SKIN indicates. On land, the coconuts, watermelons, and plants are rich in nutrients and antioxidants. All these and more combine to make a recipe for one of the most revolutionary skincare brand in the modern market that is Maldivian-born.
"When you visit the Maldives, you have the best world-class experiences. From private islands to Michelin Star quality, underwater restaurants, to world-class spas. Or if you look at the shopping experiences, you can get jewellery from exotic places like Sri Lanka, hats from Panama, clothes from Colombia, everything you can dream of except for good quality skincare," says Nina. "I believe tropical climates require beauty products designed for tropical climates. And this is a fact that escapes many of our visitors. They are loyal to a brand that works for them at home and are caught unaware in our warmer, humid weather conditions while they spend a lot of time in the sun and the ocean. And just like as you dress differently in varying degrees of weather, your skin too needs the right protection that is effective in different temperatures and humidity," she further explains.
Guided by the same concept, PARADISE SKIN, established in 2020, is proven to revive and protect skin in tropical conditions carries SOLUTION SUNSCREEN range, SUN RESCUE sheet masks range, and BODY OILS that is hard to resist. Their 'Solution Sunscreen' is a top seller ever since its launch last November. With a clean formula to reduce the impact on your skin and marine life, this sunscreen is light weighted and leaves no white cast. Specialized for deep hydration, brightening, and anti-aging provides the highest SPF ratings 50+ and PA++++ (UVA/UVB protection rating). It is formulated to improve your skin texture with moisture-rich ingredients: Algae extract, Marine Collagen, Hyaluronic Acid, and Niacinamide.
MOISTURE SOLUTION UV DEFENCE $52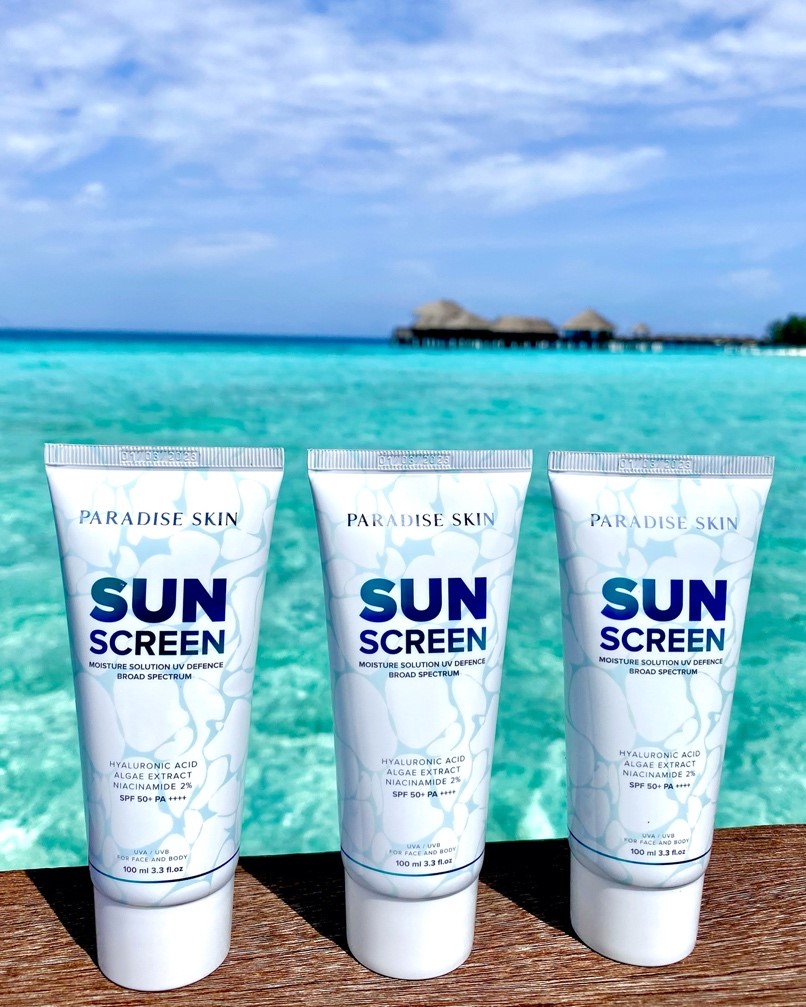 Additionally, PARADISE SKIN is setting new standards in sheet masks. As stated by the brand, the SUN RESCUE range is unique and completely new in the skincare industry world-wide. Inspired by the Maldivian ocean, it has ingredients proven to revive and protect skin from sun exposure, sunburn, sun damage, UV radiation, and external environmental stressors.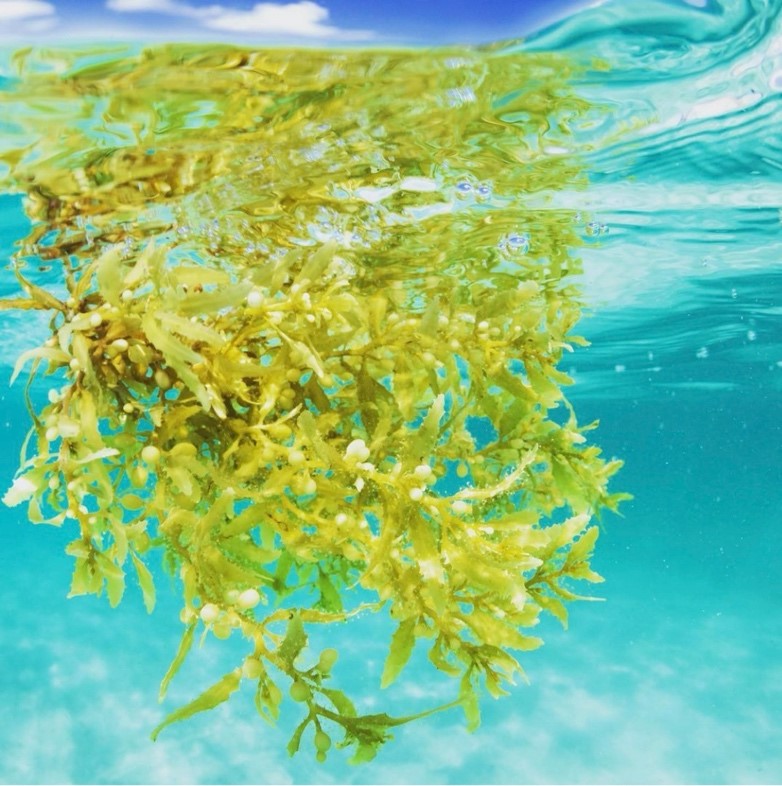 Such unique ingredients include Sargassum Seaweed, often found on Maldivian shores, which can revive skin from sun exposure. It is packed with vitamins and minerals to boost cell renewal while protecting the skin from harmful UV rays.
SUN RESCUE TROPICAL SEAWEED GLOW MASK $12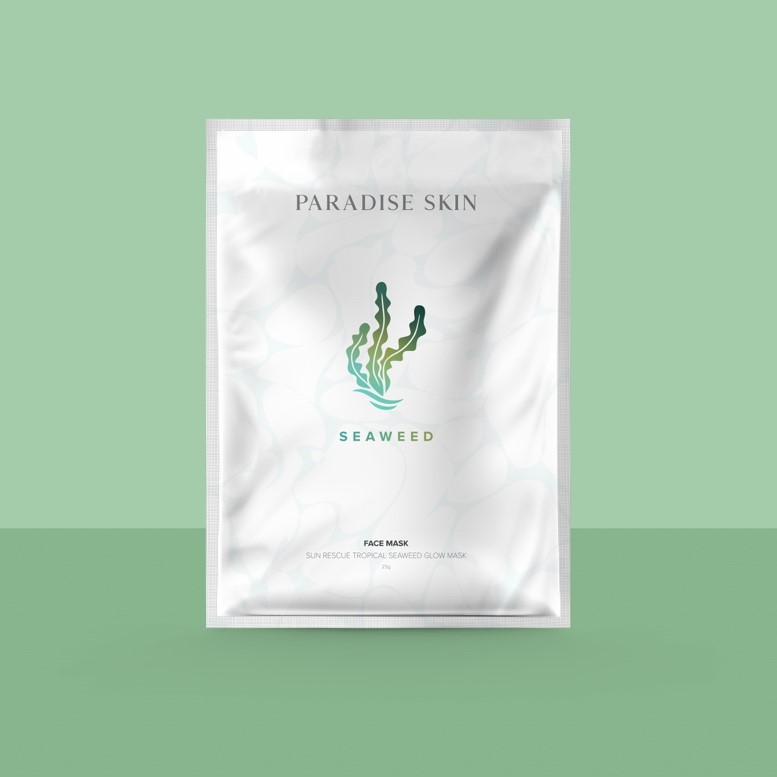 Alteromonas Macleodii is another unique ingredient you can't resist for hydration in the Maldives humidity. It is collected from the ocean's depths 600meters underwater, says the brand. "To survive the extreme environment at 600 meters with little food, this particular organism creates a shield that protects itself from the stressors of its severe environment. Similarly, it works like a wonder on the skin. It's pure and natural mineral properties accelerate healing to reduce inflammation caused by the sun and external environmental stressors," it adds.
SUN RESCUE DEEP SEA HYDRATION MASK $12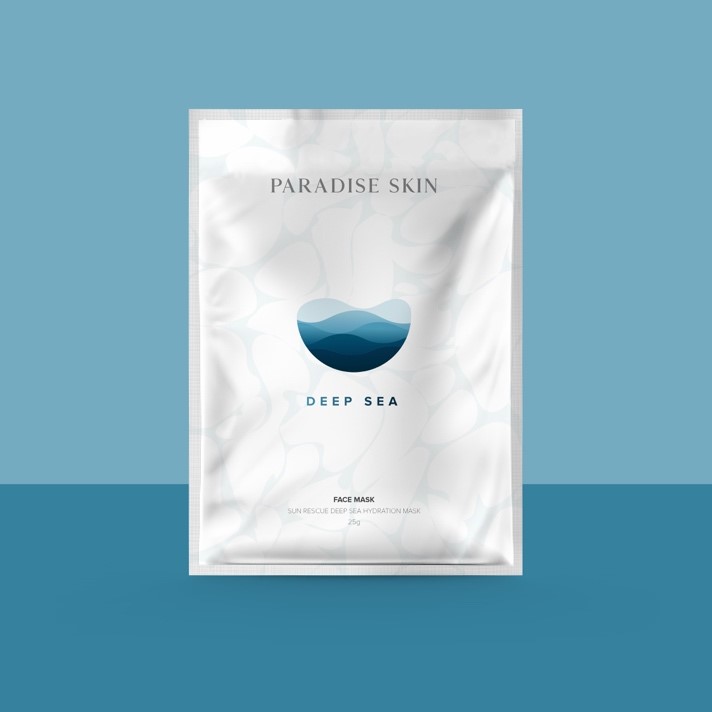 A combination of Pearl Extracts and Tropical Watermelon infused in OCEAN GEM NOURISHING MASK is another product that you want to have in your beach bag. Watermelon, a must-have when visiting the Maldives, is close to Maldivian hearts. There are endless benefits on the skin when applied topically. Watermelon extract helps to fight against sunburn, inflammation, boosts the metabolism of cells, and quickly repairs the skin, while pearl extract 'powered by 20 amino acids' revitalize and regenerates skin cells while it protects the skin from pollution and external environmental stress.
SUN RESCUE OCEAN GEM NOURISHING MASK $12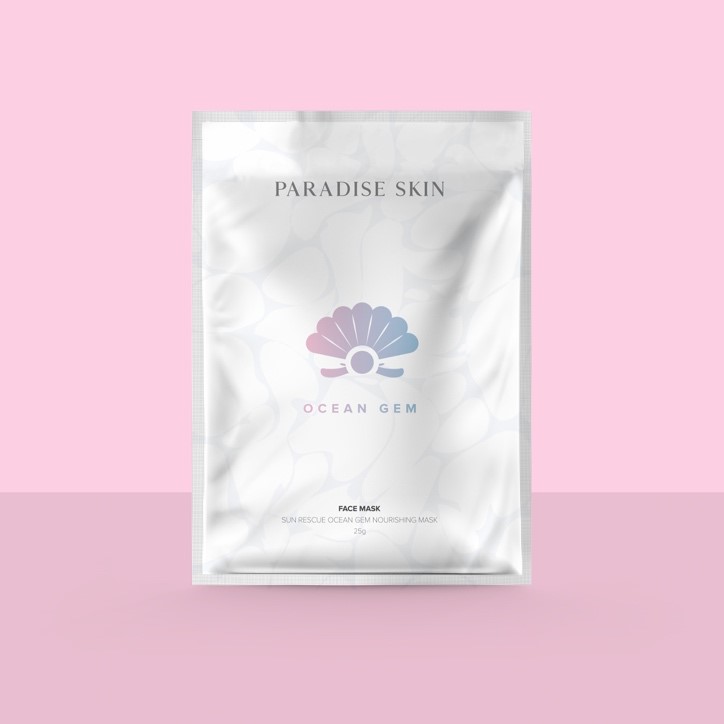 PARADISE SKIN launched in July 2020 started with the most traditional 'best-kept beauty secret' in the Maldives; Virgin Coconut Oil. Nina mentioned to Hotelier Maldives that the brand came into existence after years of research and working closely with international skincare scientists in the formulation. "Each product runs extensive tests before it comes into the market," she adds. With carbon-neutral manufacturing, the SUN RESCUE range is free from parabens, sulfates, phthalates, addictive's, and it is 100% biodegradable. "Our entire line is specifically designed to cater for this climate, keeping hydration and reviving skin from sun exposure in mind. SUN RESCUE sheet masks work wonders on the skin. Mostly because everyone is looking for an instantaneous result, and we deliver that." She further explains "we have customers who would use our DEEP SEA HYDRATION MASK after excessive swimming, or a day well spent in the sauna, which I highly recommend; that helps them to give that moisture back into the skin right before dinner. And customers who would use our TROPICAL SEAWEED GLOW MASK before their wedding photoshoot for that extra glow, and they just love that it's available." She adds "paying attention to detail, the material of sheet mask itself is specially made from seaweed and planet fibre, which has a higher capacity to carry our unique serum in the mask. While the material gives a luxurious feeling, it ensures comfort for sensitive skin."
UNREFINED VIRGIN COCONUT OIL $32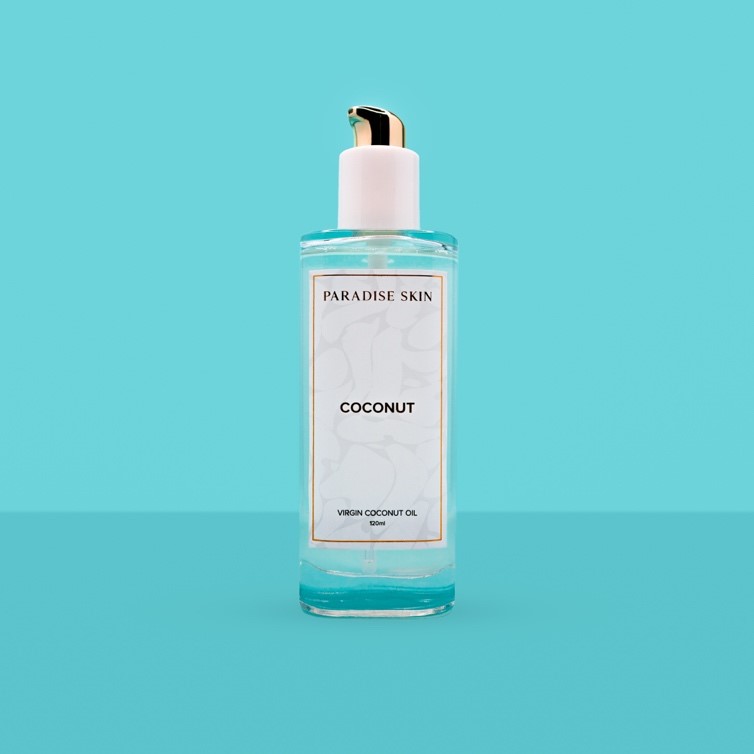 LEMONGRASS MONOI OIL $34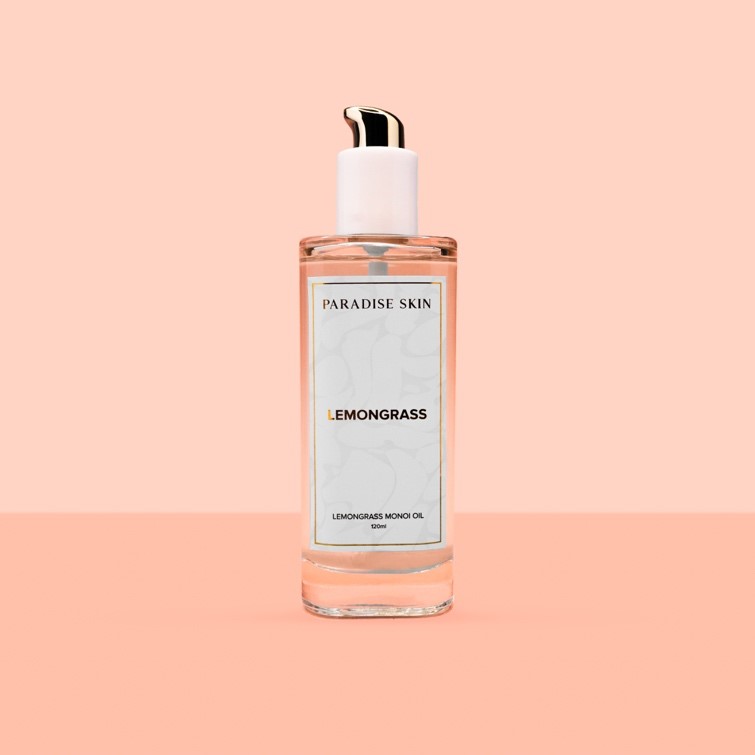 Capturing the island life's spirit and sustainably harnessing the natural resources, PARADISE SKIN leads the way in revolutionary skincare. Developed by drawing on centuries of know-how, this brand-new product line is revolutionising the skincare industry. Born and bred in the Maldives, it shares the archipelago's traditional beauty secrets with the world in a way like no other; "Adding a dose of love, magic and harnessing generations of the island's best-kept beauty secrets."
Products are available to purchase through paradiseskin.com. The brand offers delivery world-wide and is available for free delivery in all atolls in Maldives, Singapore, and Malaysia. Occasionally, they offer free delivery world-wide, so next time you pack for your summer vacation, don't forget to tick PARADISE SKIN on your checklist.
Find out more on Instagram @paradiseskin. To sign up for updates from Paradise Skin and for inquiries, please visit;  https://paradiseskin.com/pages/inquiry