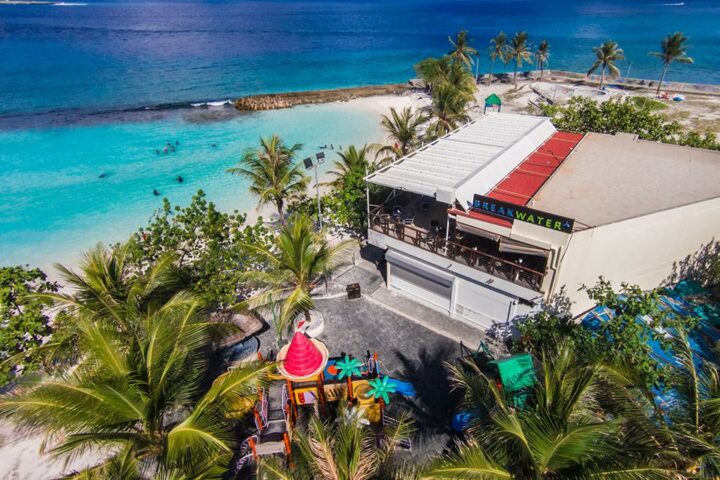 Ramadan 2015: The top 10 places to eat iftar in Male'
In the Maldives, the Muslim holy month of Ramadan is a period of prayer and fasting. All cafes and restaurants are closed during daylight hours as observant Muslims abstain from both food and drink. However, just before sundown a hubbub can be observed outside the capital's eateries as the residents make their way to break their fasts with the daily 'iftar' meal. Whilst the month is often a time for families to congregate together in the home, many choose to eat out among loved ones, colleagues and friends. As such, the city's restaurants offer a wide variety of tempting buffets to choose from, with cuisines from across the globe. Here we've rounded up our pick of those on offer this year.
1. Shell Beans Cafe & Restaurant, 260mrf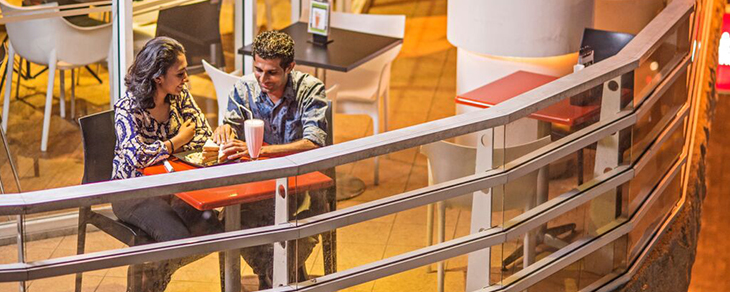 All three Shell Beans outlets offer a cool, air-conditioned environment in which to break your fast. Known for their international menu, Shell Beans has put together three rotating menus that offer some of their famous dishes, as well as some new additions. Highlights from the appetizers section include vegetable spring rolls, traditional Maldivian mashuni and salads. Mains include their signature beef lasagna, Szechuan chicken and vegetable biriyani. Tempting desserts include chocolate mousse and creme caramel. Groups of 10 or more are entitled to a 10% discount. To make a reservation call 3350779.  For delivery in Male', call 7979038 and 9797038
2. Salt Cafe & Restaurant, 260mrf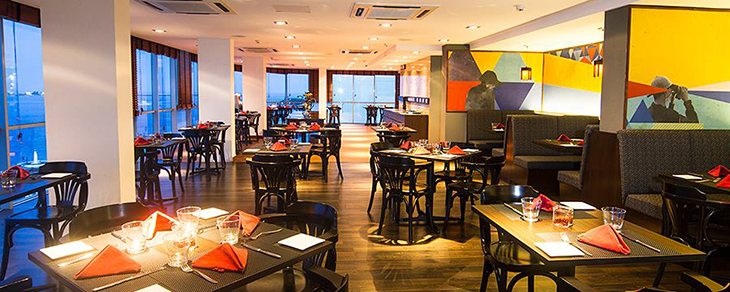 With it's beautiful views over the surroundings sea, Salt is the perfect location to watch the sun set as you break fast. With an air-conditioned dining area as well as a beautiful terrace, it's a great place to congregate for iftar. With two alternating menus, Salt offers a variety of dishes on its buffet. Highlights include a variety of different exotic salads, beef goulash, creamy chicken and mushroom pasta and desserts such as chocolate eclair and date pudding. For reservations call 3336669.
3. Seagull Cafe, 235mrf ++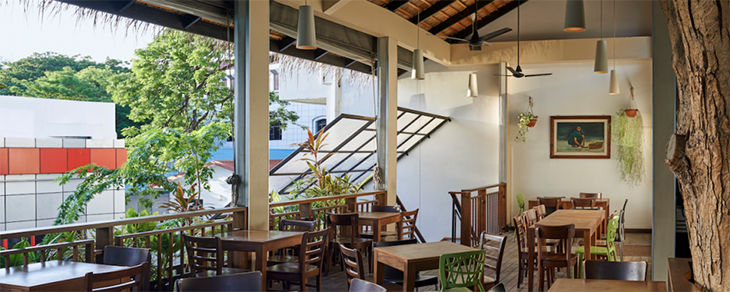 With a different menu every day of the week, you'll be able to keep going back to Seagull Cafe throughout the month without the chance of getting bored. The cozy first floor environment, built around an ancient tree, is a wonderful place to reflect and to hear the prayer call from the near by Islamic Centre. Menu highlights include Sri Lankan fish curry, grilled tandoori chicken, garlic kangkung and chicken satay. If that's not enough to tempt you, know that Seagull's famous ice cream also features on the menu every day. Prior booking is requested and can be made on 332 3332.
4. Citron by Lemongrass, 250mrf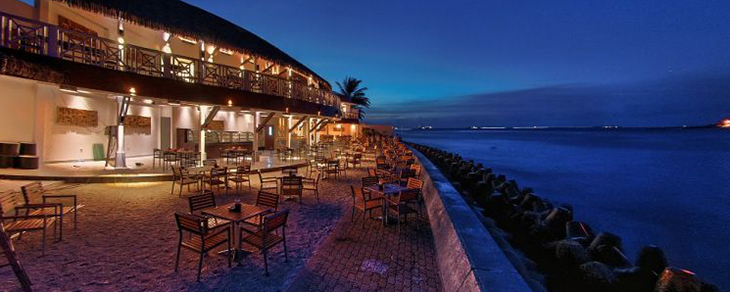 When it comes to beautiful dining by the water's edge, Citron is difficult to beat. With such an expanse of space, it's sure to be popular for work outings and large family gatherings. Citron is offering five different menus which rotate throughout the month. Their extensive buffet features a salad bar and a daily soup as well as one of the widest arrays of hot dishes. Highlights include Indian style beef roast, spaghetti Bolognese, pepper chicken with masala gravy and pasta penne carbonara. Desserts include chocolate brownies and blueberry terrine. Throughout the duration of Ramadan, Citron is also running a raffle, with prizes including a Honda motorcyle. Every 250mrf spent receives a raffle coupon. For reservations call 300 6664
5. Uduvilaa, Hulhule' Island Hotel, 534mrf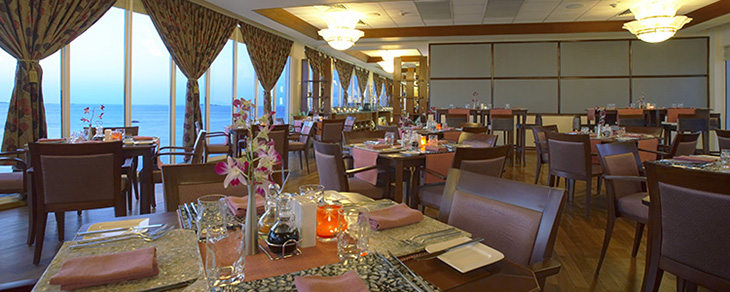 Despite not technically being in the capital itself but rather on the Hulhule' airport hotel, this list wouldn't be complete without a mention of HIH's famous iftar buffet. The hotel goes all out for the month and even flies in a chef from the Middle East to make sure the buffet's arabic food is completely authentic. This year the chef is from Algeria and will be serving up dishes such as falafel, chicken schawarma, houmous, couscous and tagines. The hotel will also be running a raffle throughout the month, with prizes including hotel stays and return flights to Dubai with Emirates. For reservations call 333 0888.
6. Breakwater, 220mrf ++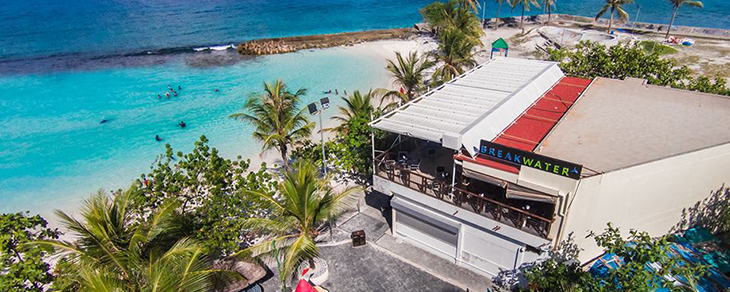 Situated on the water's edge, next to the capital's only beach, Breakwater's location makes the restaurant a wonderful place to escape the rush of the city in the evening. The beachside restaurant offers a different menu every day of the week. Highlights include Thai chilli chicken, Musamma Riha, grilled fish with pepper sauce and spicy grilled tuna salad. Desserts include panna cotta, chocolate mousse and fruits. The restaurant is offering the chance to win tickets with Mega Maldives to Shanghai, Hong Kong and Beijing throughout the month. For reservations call 3309595.
7. Aioli Restaurant, 180mrf ++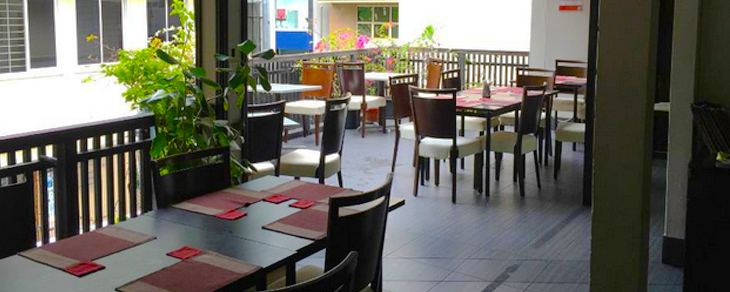 Aioli restaurant is one of Male's most well-established restaurants, with a reputation for quality food and fine dining. With a different menu for each day of the week, Aioli has an extensive range of dishes on offer throughout the month. Many dishes are from India or Sri Lanka, including chicken jalfrezi, aloo baigon, channa masala, and golden fried fish. For bookings call 3002525, 3304984, or 7444981.
8. City Garden, 199mrf /230mrf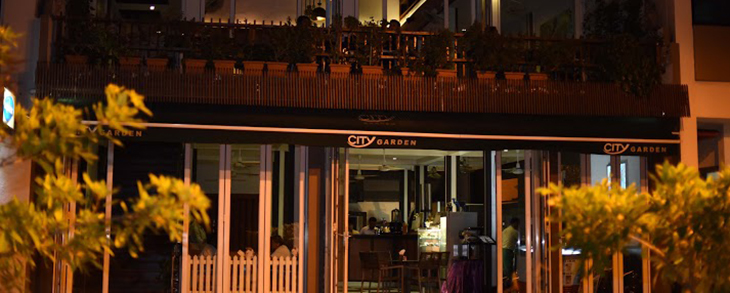 City Garden, at the heart of Male's bustling tourist area and overlooking the city's busy docks, is in a great location to break fast for those arriving from nearby resorts or for those working in the surrounding banks, offices and shops. This year, City Garden has put together four different iftar menus offering delicious dishes such as Kadai chicken, Mongolian chicken, penne bolognese, Indian aloo palak. For those wanting to add a little Thai flavour to their plates, the restaurant's Thai menu can also be sampled through their add-on system. A la carte options are also available. On Fridays, the menu is upgraded and costs 230mrf, rather than 199mrf. For reservations call 334 2868 or 795 6807.
9. The Sea House Maldives, 219mrf ++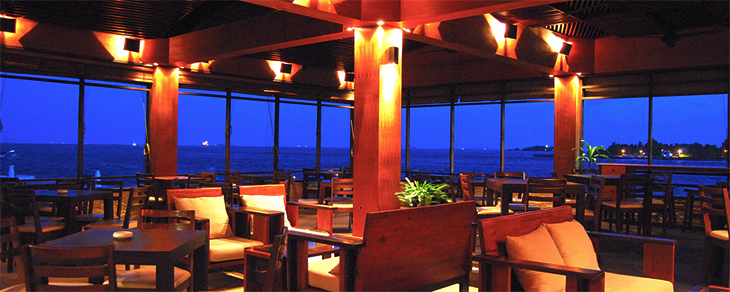 Sitting above the Hulhumale' ferry terminal is a place locals flock to. With open-plan dining and views of the ocean, Sea House is one of the most buzzing eateries around. This month, there even more reason to head there. The restaurant has designed a different menu for every evening of the week, and offers delicious Maldivian short-eat snacks, a variety of salads, and Indian, Sri Lankan, Maldivian and European mains such as beef Jalfrezi, dhal fry, chilli chicken and pasta pomodore. Salads include Caesar salad, greek salad and nicoise salad. For reservations call 3332957 or 7772593.
10. Khun Thai, 245mrf++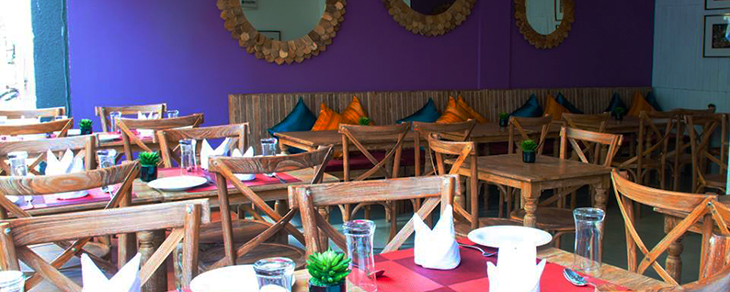 If you feel like opting for something a little different, why not go for a Thai iftar? Located in a beautifully decorated first floor space in Chandhanee magu, Khun Thai has a reputation for delivering beautifully presented, authentic Thai cuisine. The restaurant offers a different menu for each day of the week, with each one being designed around their signature Thai dishes. Appetisers include deep-fried fish cakes, spring rolls and chicken satay. Mains include Thai green fish curry, pad Thai chicken noodles and Thai prawn fried rice. For reservations call 9812143.