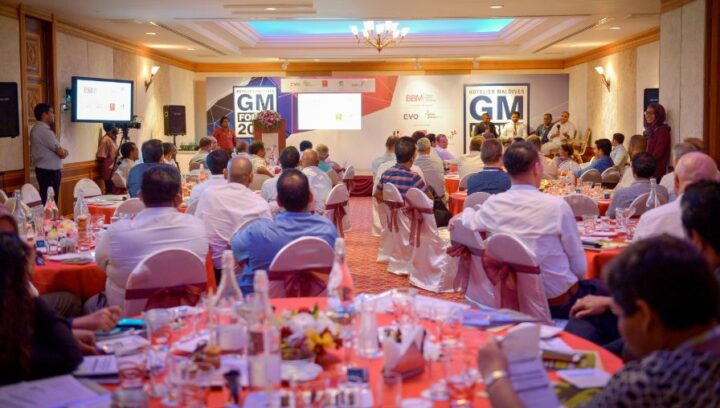 SNS signs as a Platinum Sponsor of GM Forum 2018
The SNS Group has signed as a Platinum sponsor of Hotelier Maldives GM Forum 2018. SNS is an international company based in Dubai that creates high-end furniture for hospitality establishments and has offices in Europe, Asia and the Middle East. The main production plants of SNS are in Indonesia; for outdoor furniture, and in Turkey; for indoor furniture.
The GM Forum is an annual gathering of general managers and other industry stakeholders that features keynote speeches and panel discussions. Now into its third year, GM Forum 2018 will take place on April 18, 2018, at Kurumba Maldives.
A boutique-like producer of "haute couture" furniture, SNS has an impressive client list of upscale hotel operators, developers, procurement companies and top architects and interior designers. SNS products are both high end and exclusive and the company possesses a production capacity that meets fast track project needs.
Speaking to Hotelier Maldives, Mirko Habek, the Group Managing Director said: "SNS is proud to support all initiatives which contribute to better recognition and further development of Maldivian resorts and Maldives as luxury destination. The GM Forum is certainly such an initiative, where the greatest industry experts are exchanging their thoughts and expertise of the present and future of resorts that they manage."
The GM forum provides insight into the significant trends in the hospitality industry and focuses on sharing knowledge, experiences and the solutions to adapt to the challenges faced by the industry. The forum aims to provide a platform for industry professionals to come together and hold discussions and make proactive adjustments to their operations in the constantly changing market of the hospitality industry.
GM Forums 2017 and 2016 saw the attendance of over 150 delegates; comprising of general managers, hotel owners, operators, suppliers and other businesses operating in the hotel industry. GM Forum 2018 will focus on topics including tourism-related taxation, online booking trends, trends in destination marketing, guest transfers and non-room revenue from resorts.
For general inquiries and sponsorship requests, please contact Hussain Jazlaan on hussain.jazlaan@167.172.155.58  or mobile number +960 791 0858.