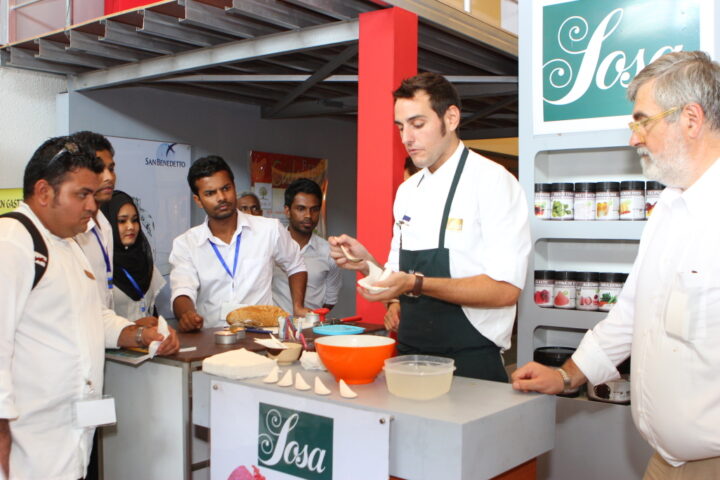 SOSA, for Modern Gastronomy
The World-renowned Spanish Brand "Sosa" is one of the leading manufacturers that brought an innovative revolution for modern gastronomy. The Sosa Ingredients S.L company started in the late 60's as a biscuit manufacturer, evolved introducing ingredients for ice-cream production and today the company proudly owns a wide range of flavor compounds, freezed dried fruits, texturizers, natural plant extracts, essential oils and many more. Sosa's product line currently ranges over six thousand products exporting to over fifty countries. The main goal of the company is to constantly increase their product range, always focusing on the highest technology and innovation.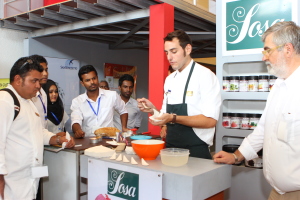 The brand Sosa is well known and celebrated from Michelin starred restaurants, luxury kitchens to niche food producers. The brand is loved by world-renowned celebrity chefs to home based professional chefs. As Sosa describes itself, this selection of premium ingredients is a dream come true for modern gastronomical explorers. Their ingredients are well consumed by fine dining kitchens Worldwide.
One of the many reasons for their success story is their non- compromising technique of choosing great quality raw materials for their production. Sosa gives special priority in selecting their raw ingredients as they always choose the best available raw material globally for their productions. After extracting the raw material, all of it are carefully processed in their factories nearby Barcelona, Spain.
The bases of Sosa ingredients are extracted through nature. They provide special attention in creating healthy products with natural bases. For instance their emulsifiers are produced from Beeswax.
Sosa provides cooking demonstrations and recipes to assist their clients in order to help them make the best use of Sosa products. A number of demonstration videos and recipes are uploaded on their website, www.sosa.cat. The main forte of Sosa is their wide range of products, consistency in taste and their efficient advisory systems helping their clients in identifying and resolving problems.
Sosa uses the latest technology in order to maintain their high standards and product consistency. One of their latest product lines includes the Concentrated Jam Cold Confit, which is processed through low temperature. A wide range of concentrated confit jams and marmalade are available within this collection.
 From different types if salt, honey, technological sugar powders, fondant pastes, metal food to exotic chocolate sauces and compounds, Sosa produces a wide range of ingredients. They also have a magical selection of nuts, flowers, vegetables, fruits and dairy compound. Their unique selection of aromas and essential oils begins with flowers such as rose to strong good aromas such as sea urchins, oyster and cooked tuna. Sosa produces over hundred and fifty different aromas packed fro 7grams onwards. Most of Sosa products have long shelf life and could be stored at dry storages, which makes it easy in handling for suppliers and buyers.
 Sosa is not a new brand to the award winning luxury resorts of the Maldives, however this is the first time Sosa has an official distributor based in the Maldives. A wide range of Sosa ingredients and products would be available with their authorized distributor, Best Buy Maldives Pvt. Ltd, (BBM), a well established company specialized in supplying quality brands of food for the resort market in the Maldives.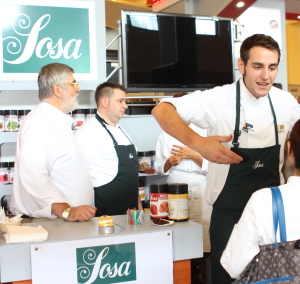 Sosa is for kitchen lovers who are eager to demonstrate their artistic culinary talents, for chefs who are experimental enough to think beyond their borders, for restaurants and hotels who want to introduce a culinary awakening to their diners. All the way from earthly herbs to the vibrant selection of food colorings, from texturizers such as thickening and gelling agents to sweet decors, Sosa could enhance the flavor, texture & presentation of your food. Sosa's premium ingredients are definitely a must experience for modern gastronomy.