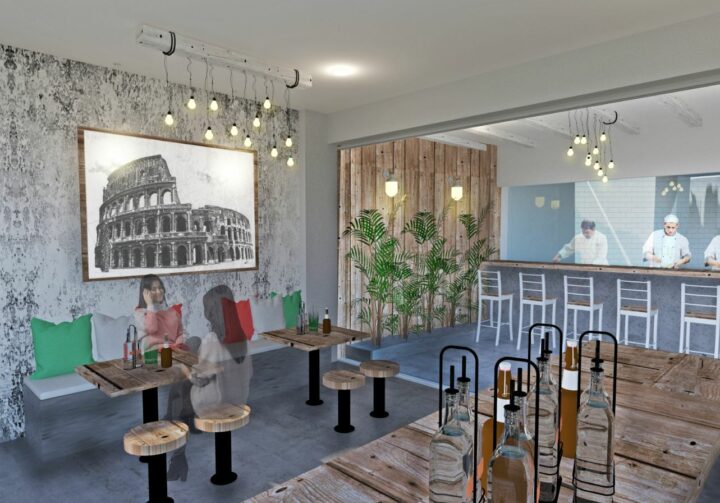 An authentic Italian experience; Taste of Italy gears up for opening
The wait is over as Taste of Italy, an all-new restaurant offering an authentic Italian experience in the heart of Malé City, officially opens its doors to the public this Friday. Taste of Italy is a brand owned by the Bison Group, in association with International Chef Giovanni De Ambrosis. The restaurant is located in M. Bageechaa, Keneree Magu. Read A quick glance at Taste of Italy, an authentic Italian experience in Malé.
The restaurant is curated and managed by Chef Giovanni, on behalf of Bison Group who is currently the Corporate Chef of Cocoon Maldives. An award-winning international culinary professional with an incredible portfolio of global restaurant set-ups, consultation and culinary experience at cities like Kenya, Tanzania, the United Arab Emirates, the United States, Russia, Switzerland, China and now proudly adding the Maldives to his long list of achievements. Read The story of Chef Giovanni De Ambrosis; the talent behind Taste of Italy.
The state-of-the-art Italian restaurant will serve authentic, traditional wooden oven baked pizzas, produce their own pasta and fresh mozzarella cheese. Their mozzarella cheese lab will be the first of its kind to be opened in the Maldives. Most of the ingredients needed for traditional Italian cuisine such as olive oil, tomatoes as well as La Cagliata (similar to curd) used in the production of mozzarella cheese will be imported from Naples, Italy.
Taste of Italy also has its own brand of coffee, processed and roasted in Italy. For their blends, they use high-quality products in order to obtain a fragrant coffee with a full and harmonious taste with an intense and persistent cream. For more information on Taste of Italy, visit tasteofitaly.mv.