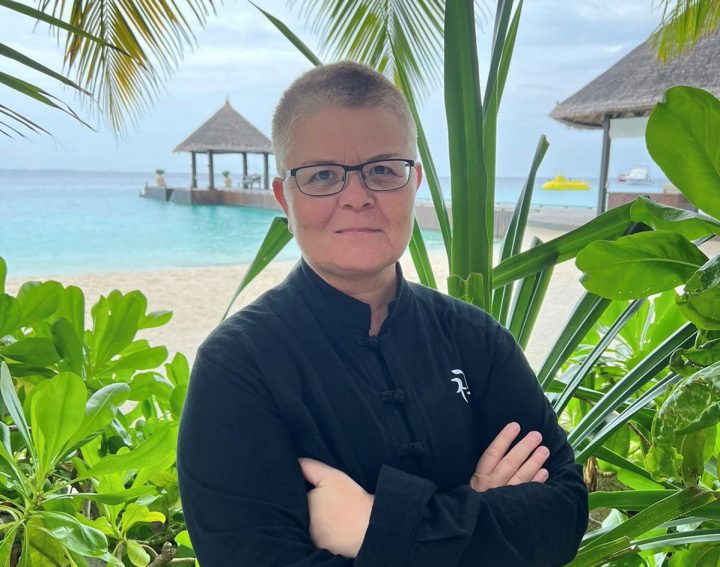 Wellness Wisdom: Martina Crkonova, Master Wellness Trainer
Martina Crkonova is a passionate holistic health educator with a mission to empower others to care for themselves to reclaim their health and joy. She is deeply interested in traditional Chinese medicine, with over 27 years of experience in integrative and TCM medicine and 15 years as a therapeutic instructor and trainer. Martina worked as an independent trainer for clients around the world including, Mandarin Oriental Hotel Group, Six Senses, Ozen Collection, and Sandals. Beyond training, her experiences include strategic consulting, go-to-market plans, spa opening and team creation, as well as designing and implementing wellness retreats.
Currently, Martina Crkonova is the Master Wellness Trainer for Atmosphere Wellness. She is responsible for training and certifying all ELE I NA Spa employees in wellness standards and elements, including holistic therapies, nutrition, therapeutic water therapies and fitness. Martina is also at the moment the only Certified Tutor at the Maldives Wellness Training Academy.
Hotelier Maldives sat down with Martina to learn more about her relationship to wellness, the Wellness Training Academy Maldives, and advice for young wellness practitioners.
HM: Can you tell us a little bit about yourself and how you started your journey in the wellness space? 
MC: I was very lucky to grow up in a country with four seasons, which brought many opportunities to develop a healthy lifestyle and respect for nature. Whether it was skiing in the winter, kayaking in the summer, or hiking in the autumn, I developed a deep connection to nature.
From my grandmother, a keen herbalist and forager, I learned many 'healing secrets' of plants and to be grateful for all the beauty around us. I believe I was living 'wellness' without knowing it.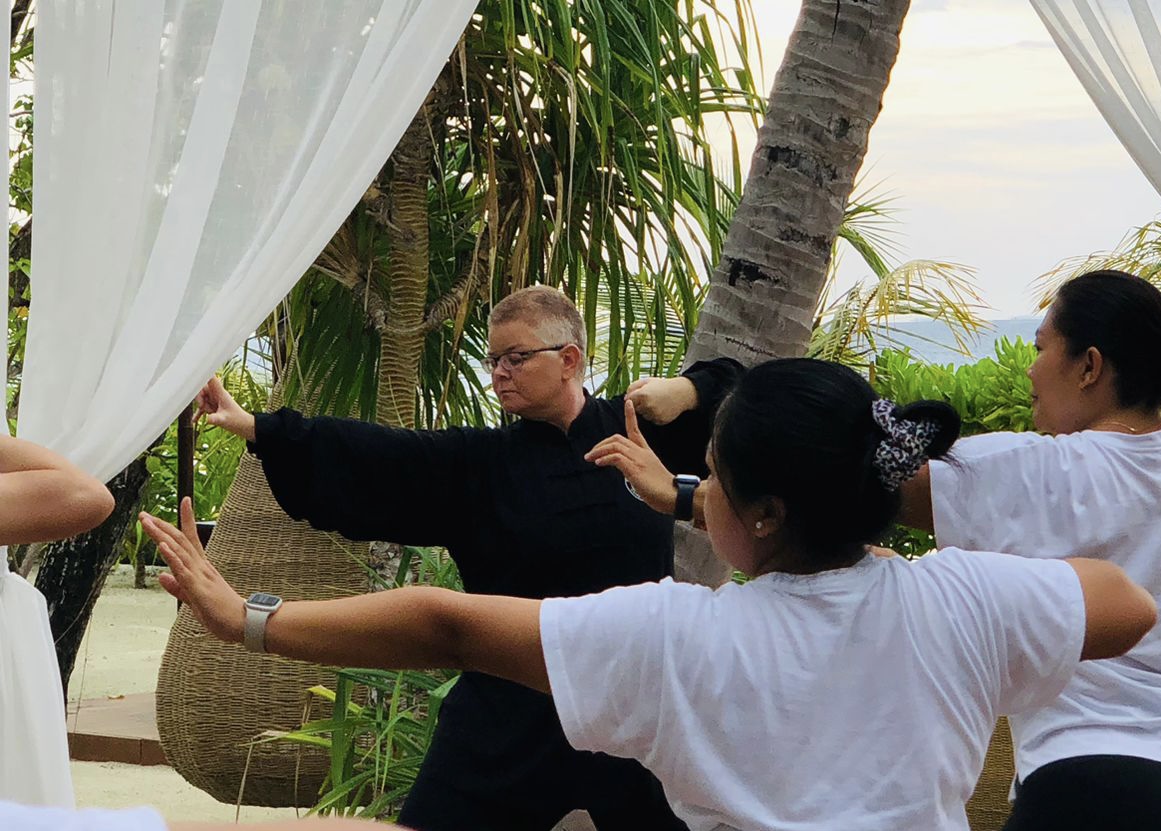 HM: What does wellness mean to you?
MC: Wellness is running in my blood. As you grow older, your values in life change. When I was younger, all that mattered was to "fit into" a society driven by money, perfect bodies and materialistic things. But somehow, I couldn't find my rhythm in life.
I am inspired by what Dr. Sanjay Gupta writes in Chasing life, "We all make choices every day that affect our lives. The sum of those decisions equals about 70 percent of the factors determining your life span."
The body care components of lifestyle are not only fundamental to our energy, but to health and vitality as well. Sleep and rest, nutrition and hydration, and movement and exercise are at the core of a healthy lifestyle. Each area is interdependent on the others in your overall body care. If you neglect one area, the others have to work harder to achieve balance within your body and, ultimately, this affects your energy level.
HM: How do you practise wellness?
MC: Unconsciously.
Wellness is all around, we just need to notice it. I usually start the day by asking myself how I feel physically, mentally, and spiritually. Usually, I practise wellness through breath-work, meditation, working out, conscious eating, laughing deeply with friends, and plenty of rest.
It might sound like hard work, but wellness is about having balance. If you don't feel like doing anything all day, it's okay. If you fancy pizza or french fries, enjoy it. Just find the balance that works for you without causing additional stress.
I practise the Chinese art of Qigong and Kung-fu, which I'll hopefully be able to share with many people after qualifying as a Master Teacher next year from Shaolin Academy.
HM: Has the conceptualization of wellness changed over your 25-year career in the industry? 
MC: Very much so. I remember as a young therapist there wasn't much knowledge about healthy lifestyle and certainly not a conception of wellness.
Today's wellness market is transforming. Suddenly, a spa is a requirement for every hotel and resort. The spa customer has also become more savvy and knowledgeable about wellbeing and spa treatments, so the spa must stay a step ahead. During the pandemic, when many couldn't go outside, they instead ventured "inward." Now lifestyles are often guided by values of mindfulness, movement, nutritious eating, and self-love.
HM: How does a consistent self-care routine impact a wellness therapist's mind, body, and ability to provide treatments?
MC: Taking care of yourself is imperative to performing quality massages day after day and year after year. Essentially, you are a massage athlete who is continually preparing for a marathon, not a sprint. A marathon requires endurance that must be created with practice and time. The critical question is what type and quality of self-care do you incorporate into your life and practice?
The objective is to help you claim or reclaim your power to care for and preserve your body. When you draw from your own unique power, you will not only preserve your body, you will be able to protect the vitality and longevity of your massage career.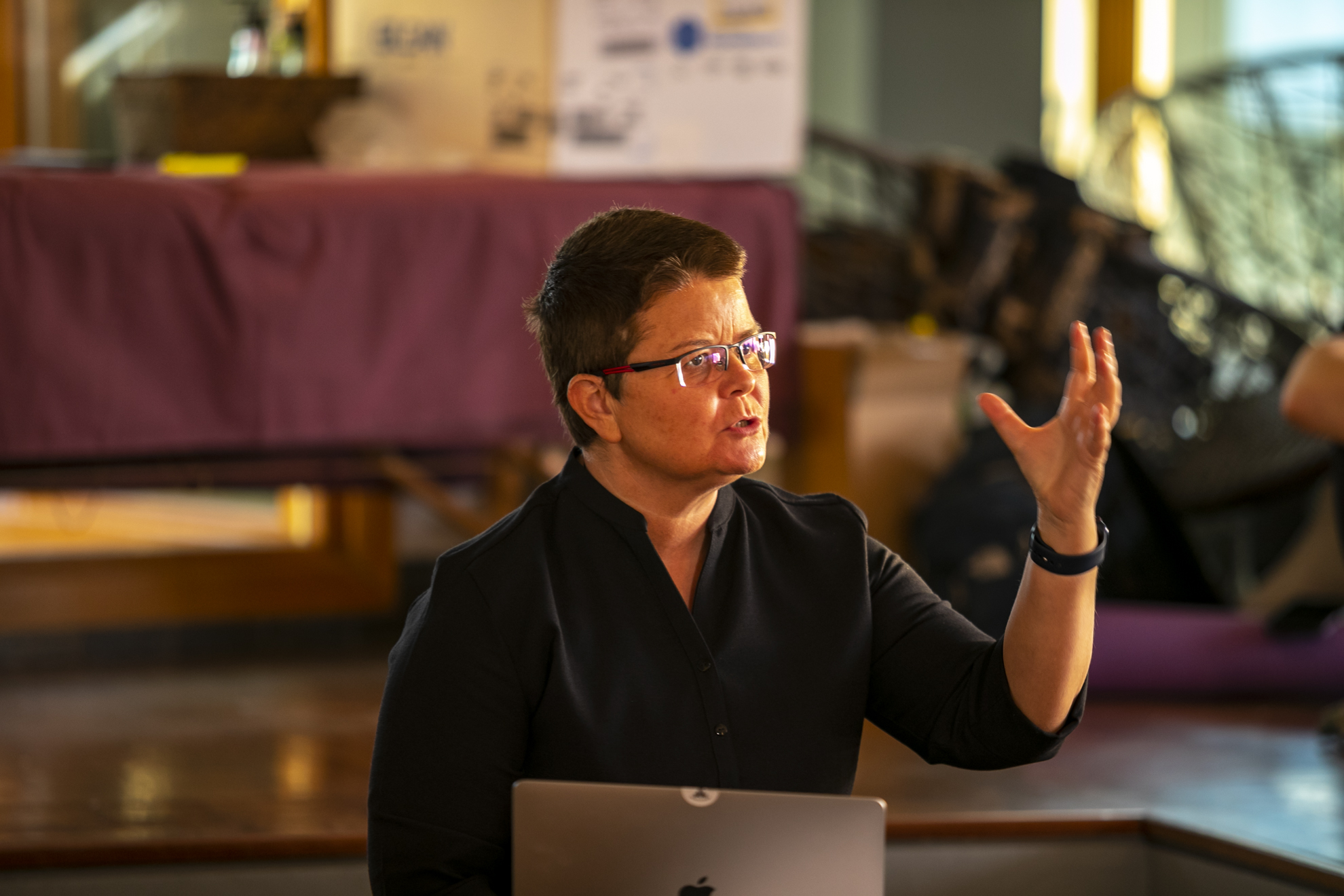 HM: Can you tell Training us a little bit about the Wellness Training Academy Maldives? 
MC: The Wellness Academy is a wonderful project created by spa professionals, passionate about wellness and high professional standards. Wellness Training Academy Maldives offers education and development programs combining theory and practical training. Our goal is to produce highly trained and knowledgeable wellness professionals with progressive career plans to grow within the wellness industry.
HM: What can students expect to take away from the courses? 
MC: Each student will be guided on a developmental journey based on their interests, goals, and aspirations. Our training goals are designed to enrich the lives and well-being of our students and their clients. We are dedicated to ensuring students master all the skills required to be the most dynamic Wellness Therapists upon entering the wellness world. Our standards of excellence are renowned throughout the wellness industry. Our students enter this exciting industry with the knowledge, skills, and confidence that they are the best of the best.
HM: Do you have any advice for young people looking to become wellness practitioners in Maldives?
MC: Our Academy is giving young people in Maldives the opportunity to get excellent training in a very rewarding career, which can open many doors in the spa industry or their own wellness business. My advice is to follow your dreams and learn about healthy living if you are passionate about helping people.