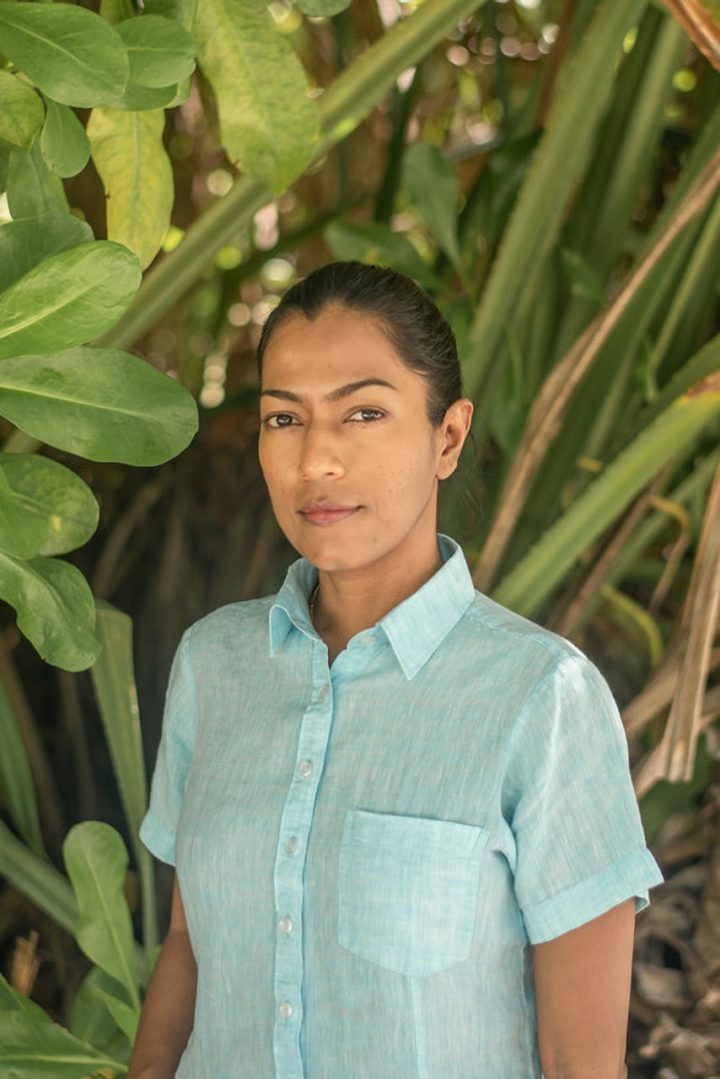 Women in Hospitality: Anuradha Abeywickramasinge
Anuradha Abeywickramasinge is the corporate purchasing manager for Cocoon Maldives and You and Me by Cocoon. Hailing from Sri Lanka, she has been in the industry for 20 years, bringing passion to her profession along with her significant international background working for the hospitality industry in Asia and Africa. She has held various positions in sales and marketing, Finance and Administration and climbed up to the post of manager of Boutique Hotels. She is responsible for the procurement of goods and services for both Cocoon Maldives and You and Me by Cocoon. These resorts are in Lhaviyani atoll and Raa Atoll and blend the best of Italian design with the Maldives' stunning natural beauty, all set against the backdrop of the azure Indian Ocean. We speak to Anuradha about working at this resort and what it means to be a purchasing manager.
HM: Why did you decide to become a purchasing manager?
I have worked in different positions in the hospitality industry over a long and diverse caree and due to my experience, I was called to join the group at the time when Cocoon was busy and You&Me was under construction. This scenario necessitated a solid structure in the procurement section, and I am currently occupying the position of corporate purchasing manager for the group.
HM: Tell me about your passion for your role?
I always invest myself fully in the job that I do. I believe that it is a way to achieve the maximum result and find personal satisfaction at the end of the day. This job requires full attention, dedication and continued focus.   It is a never-ending process, like a circle. It is also about taking the right decision at the right moment. I would say that I feel satisfied and comfortable in this process. Unexpected difficulties may arise at any moment and that's the nature of this job. I am passionate about sourcing, analysing and selecting the right product at the right price delivering them to the operations in a timely manner.
HM: What does your role entail?
My role is to purchase everything needed for both resorts. As a corporate purchasing manager, I am responsible for ensuring that we purchase the goods and services that will best help the resorts achieve their goals. Cocoon and You & Me are both five-star luxury resorts with a capacity of 265 Guest rooms. At a time, both together can host more than 600 guests and over 550 staff. So, we handle every single requirement of the two resorts to keep them running smoothly.  My main objective is to find the right product, select the correct supplier considering many factors such as price, brand, quality, freshness, shelf-life, country of origin and long-term availability.  We deal with many local and international suppliers. It is important to build up trust and maintain the right business relationship with each supplier and discover new profitable ones and initiate business and organization partnerships. Good communication, attention, continuous follow up and sharpness are essential qualities when dealing with international merchants. Staying alert about day-to-day happenings and changes in the local and international markets is a necessity. As private islands depend mainly on the importation of goods, we get easily affected by any issues that may arise in the region, such as extreme weather conditions, shipping line and airline delays, economic, social or political unrest in any country that we deal with. It is a matter of finding solutions somehow and moving forward. In difficult times, we must be able to choose the best available options and minimize losses. This job has a lot of logistics to manage in our dealings with authorities and various institutions. I have two purchasing assistants and a supply Boat team who are absolutely hard-working and reliable team players. So, my team and I, we look after every single need of our two beautiful properties and support them in the best possible way.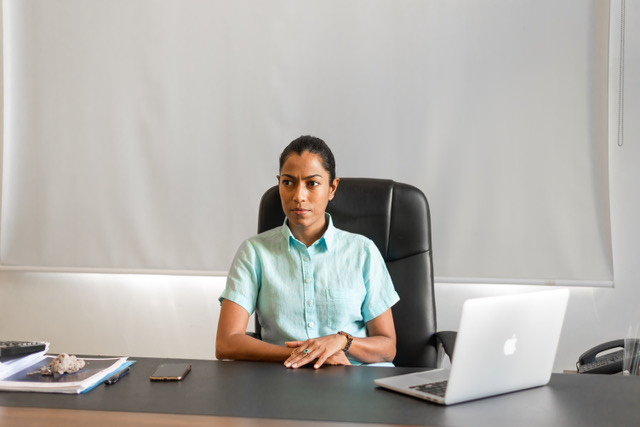 HM: What kind of things do you purchase in your role?
My role is to ensure that the resorts do not miss anything for their operations. So, I approve the ordering of necessary goods and services and finalize the purchase details of orders and deliveries. Food and beverage items represent an important part of the weekly purchasing load. Then, it comes to all the other items which support the operation such as guests' room amenities, linen, cutlery, crockery, glassware, cleaning material, uniforms, medicines and so many other general items. Most importantly fuel, chemicals, machinery, tools and engineering spare parts.
The operation in Maldives is more complex than that of other countries.  Here each island should independently produce water and electricity and manage their garbage disposal and run their own sewerage treatment plant. So the purchasing organisation and structure must be strong and steady as it is its responsibility to provide all requirements to keep this process going on without fail. We operate and manage our own fully equipped supply boat (Dhoni) to collect and deliver all the products to each resort. In addition to local purchases from Male', we collect air shipments that arrive from Sri Lanka and Dubai to be delivered to the resorts weekly. We also import from China, India, Malaysia, Singapore, Thailand, Indonesia, Australia and South Africa. We buy guests' room linen, cutlery, crockery and glassware from Italy. Cocoon Maldives has designed furniture from Lago brand – Italy. We maintain all those banded items without any change, as they relate to Cocoon.
HM: Tell me about what it is like to be a purchasing manager?
You need to love what you do, be meticulously organised, maintain a professional relationship, know your company's policy and strategies, keep yourself updated and finally to be ethical. The workload is huge, and you are always connected to the work, whether you are at your workplace or not. An issue can come up anytime at the port, airport or in a warehouse of another country. So, it is possible to receive an unexpected telephone call any moment for information and decision. Purchasing is the gate through which money goes out of the company. This job is like being a "gate- keeper". This is one of the most responsible jobs directly related to the profitability of the company. Being on the alert permanently, applying correct methods, being practical and taking the right step at the right time can ensure that all the money going out through our channel is justified. Also, we must be firm and fair to all the partners whom we work with. It is the path to long-term success and existence. Transparency is one of the top requirements in every single action and transaction.
HM: Tell me about where you are from in Sri Lanka and where you have worked?
I am from Matara which a major city in the south of Sri Lanka, 160 Km from Colombo the capital. That is the town where I spent my childhood and where I was schooling. My parents live in Galle which is the capital of south Sri Lanka.  I started my career at Dickwella resort, which is a beautiful beach resort on the coast of deep down south in Sri Lanka. I joined as a trainee in the front office. I pursued my studies while working there. That was for me the best university where I acquired a wealth of knowledge. I ended up being the manager of the resort after undergoing "on the job training" in the different departments and working hard with determination and dedication.  Then I got the opportunity in 2012 to travel to Tanzania and join Gold Zanzibar Beach House & Spa, a beautiful five-star luxury resort on the authentic island of Zanzibar. The opportunity of working in the African continent is a valuable experience and remains a highlight in my career. I spent three years in Zanzibar as the owner's representative, finance and administration controller. I returned to Sri Lanka in 2015, to manage a Luxury boutique hotel, Eraeliya villas and gardens for three years. That was another amazing experience.
In 2018, my road took me to a dream destination, the Maldives.
HM: How has your career shaped you?
My career made me who I am because this is the only one that I have ever embraced since I left college. Working in hospitality, especially as a front liner for many years, makes one, a citizen of the world, an ambassador interacting with so many nationalities and getting to know and understand the various cultures, the likes, the ways of being and the languages. Guests' expectations are high and we have no right to disappoint them. I regularly do my auto-analysis to improve any weaknesses. We must deliver the goods and be professional. My career has shaped my personality and gives me confidence, develops my sense of responsibility and professional conscience and leadership. It drives away shyness. I try to be as faultless as possible in my work, even in my life. I do not take things for granted.  My career gave me the opportunity to travel overseas to work and to discover other parts of the world. I have lived with different cultures, and I have built up a lot of contacts with different nationalities. I would say that it is especially important to see the world and work with different nationalities. Then we learn how to accept everyone as who they are and respect differences. If I had chosen another career, it might have entailed a different livelihood. I do not know how better or worse it would have been, but I am glad of all the opportunities and experiences that I have had by being in the hospitality industry. I am grateful to life and destiny.
HM: How did you come to be in the Maldives? 
As I mentioned earlier, I was proposed by my previous employer to join Cocoon Maldives' team in the Capacity of corporate purchasing manager in 2018. Maldives is a destination I have heard a lot of but never been to. I thought it was the right time and opportunity to discover this part of the continent. The destination is unique, the job is exciting and challenging, the company is ideal to work for, so that's how I landed here.
HM: What do you love most about the resort you work at?
Though I work for both resorts, our corporate office is located in Cocoon, So I spend most of my time at Cocoon. Cocoon is the first resort of our group in Maldives. I feel Cocoon is a very lucky place and it has a soul. I like its luxurious vegetation, white beach and turquoise water. The villas are contemporary and set up harmoniously in the natural beauty of the Island. When you walk along the pathways, it is like walking in a botanical garden, very peaceful, shady and perfect temperature. Cocoon is designed by Daniel Lago famous Italian designer and has won gold awards for "first and leading designer resort" in south-east Asia for consecutive years. It has a great ambiance; the work environment is favourable and the multitude nationalities of staff coming from 18 different countries create an exceptional ambiance in the resort.
HM: As a woman in hospitality, what challenges and opportunities have you faced?
The hospitality industry has a lot of opportunities for men and women, but only a small percentage of women take up the opportunities. I must admit that I personally did not have to face any fundamental challenges as a woman in the hospitality industry. Instead, I felt that it was a chance for the hotel management to add and include a potentially talented young woman in the team. However, generally balancing work and family can be a challenge at times for women. The demand for long hours can also be a challenge. Staying at the workplace, away from the family is not common among south Asian women. The busy work requires a lot of time and it, kind of, pushes you away from a common lifestyle. As most leaders and managers are men, sometimes I feel that women need to make an extra effort to make their voice heard. I believe women must be given more opportunities and encouraged to enter this sector and women must be ready and willing to take up the opportunities.  Other reason is that still, south Asian culture doesn't generally recognise working in the hospitality industry as an ideal profession for ladies. Even in my case, I must honestly admit that though my parents and close family have accepted that I work in a hotel. I can feel that deep inside them, they do not valorise my choice and my career in spite of the status and benefits that this job provides. They would rather see me in another field other than in a hotel that would have made them proud. If we consider the women percentage working in hospitality in Maldives it is exceedingly small. Then again if we consider the percentage of women at the management level it is even smaller. It is not that females cannot handle those positions; it is just because most of them are not yet daring to go for such bold choices.
HM: Are there many purchasing managers who are women in your field to look up to and should there be more?
I am not aware of other female purchasing managers. There might be but I have not come across so far. However, there are some inspiring businesswomen and female managers that I am in contact with, in different sectors and in different countries. Yes, I really believe that more women should choose this field though it is quite challenging, time consuming, stressful at times but interesting and rewarding. The sensitiveness and the charm of women can be an added value.
HM: What changes have you seen in the industry and the resort itself during the time you have worked at Cocoon?
I see it as one of the fastest growing industries. The competition is high and, in my opinion, more in Maldives than in Sri Lanka. The industry keeps evolving and we need to be always up to date to grow and succeed with it. We can't afford to be left behind. Cocoon is only five years old and yet it has acquired a good image in the local and international markets.
HM: What hobbies do you enjoy when you are not at work?
I like reading. It has been my passion since I was a kid. I am fond of playing chess and I watch selected movies on Netflix. I follow interesting YouTube channels on various subjects in the world. It is amazing how technology has given us the possibility to acquire knowledge in whatever the field we select.
In addition to that, I like to travel. I have visited about 12 countries so far and many others are in my wish- list. I enjoy cycling too.
HM: What steps did you take to become a purchasing manager and why did you choose the Maldives to work
I was not necessarily aiming at becoming a purchasing manager. In fact, I was trained and prepared to lead some departments in the hotel like rooms division, sales and marketing, finance and administration. So, when the offer came to manage the corporate purchasing department at Cocoon, I saw it as an opportunity to exercise my knowledge and experience in an interesting and important sector of the Resort. In fact, I did my advance level in biology. I have been always good at mathematics, my favourite subject. I studied business management. It is by pure hazard I found myself in this industry at a very tender age and I came to love it and develop a real passion for it. I am grateful to the professional managers who coached me and guided me the way up the ladder. It did take a long time, hard work and personal investment though. Maldives is not far from my home country, and I wanted to experience the specificities and particularities of that destination in terms of logistics and management.
HM: What has been your biggest challenge along the way?
I think that like many other purchasing managers, the biggest challenge was to supply the resorts during the Pandemic in 2020 when the frontiers were closed, and cargos were not flying to Maldives.
HM: What advice would you give to people entering the industry?
No matter you are a man or woman, the hotel industry has a lot of prospects. If you are passionate about welcoming guests and providing care and services, then go for it. There are lots of opportunities. You can also join the heart of the house for administrative jobs and maintenance. Whatever your choice, you must be dedicated to your work and always demonstrate a correct attitude and always show respect. Working in a hotel is about liking to be with people irrespective of gender, age, culture, nationality, be it guests or colleagues; it's about giving the best of yourself. Hard work pays. Perseverance will make you find your way up. There are some sacrifices that you should be ready to accept, like being away from family and friends, missing the parties in the city and the everyday chilling out with your buddies. It is a demanding but rewarding job. You can study while working. You can grow up step by step. It is a wide-open door to the world. It is a way to see the world and be open minded. It is important to work in different countries in different environments. It lifts your values.