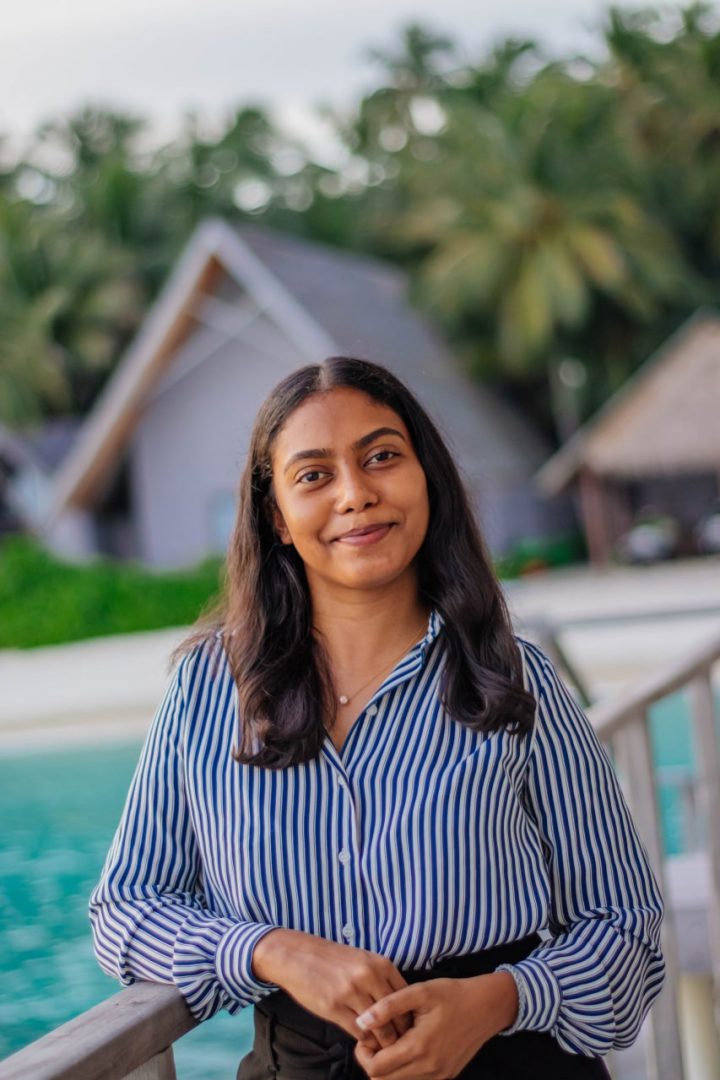 Women in Hospitality: Farsa Saeed, Sales Manager, The St. Regis Maldives Vommuli Resort
Farsa Saeed is a sales manager and driving force at The St. Regis Maldives Vommuli Resort. Saeed joined the finest address in the Maldives in 2017 as a sales coordinator and quickly worked her way up to a sales executive and sales manager position. Highly skilled in her role, Saeed expertly manages the Asia Pacific accounts of the hotel, proactively seeks new business for the property, and strategically supports various departments and teams. Prior to The St. Regis Maldives, she was project manager at Maldives Stock Exchange and Maldives Securities Depository. Saeed received her bachelor's degree in Marketing & International Trade from Victoria University and Certificate for International Relations from Maldives National University. When not working for the award-winning luxury resort, Saeed enjoys travelling, reading, meeting new people and learning about different cultures.
HM: Why did you decide on your chosen career?
The hospitality Industry has so much to offer in terms of opportunities, learning and personal development. It is the most wholesome industry to work in where you have the chance to acquire numerous skills. I wanted to be a part of something that is limitless. Hospitality embraces the whole world – it connects everybody from everywhere.
HM: Tell me about your passion for your role?
It warms my heart to meet people from different countries who travel to Maldives and hear them speak about their delightful experience here. Being a Maldivian I am proud to be able to curate such experience for them here at home. It is love to share the stories of Maldivian history and geography with the people I meet from around the world.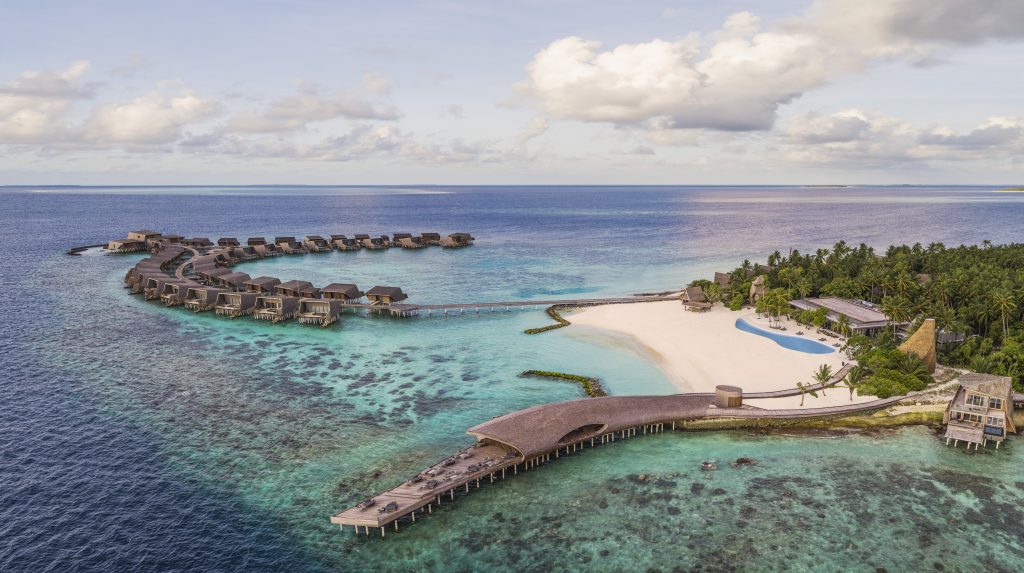 HM: What does your role entail?
My my role is to manage APAC Wholesale Accounts of the resort, represent the resort at domestic and international travel forums and maintain the relationship between our partners and the resort. Apart from that I also organise and curate destination weddings at the resort.
HM: What kind of things do you do day to day in your role?
It involves a lot of calls and emails to partners for sure. Apart from that, reporting and analysing the business performance, keeping up with the global news and also assist the off-shore team based in different parts of the world.
HM: Tell me about where you are from and where you have worked?
I am from Feydhoo, Addu City. I started my career at The St. Regis Maldives in 2017 as a sales coordinator. Four years later, I am working with this resort as sales manager. It has been a surreal experience and journey so far. I briefly worked at the MSE & MSD prior to joining SR Maldives. My first job was at Housing Development Finance Corporation as an administrative assistant.
HM: How has your career shaped you as a person, for instance you worked at the Maldives Stock Exchange and have a degree in marketing & international trade, does this help you in your role?
My career in hospitality industry has made me a better and informed decision maker even in personal life. Being able to apply the learned skills and knowledge from university is a rewarding experience. Moreover, working with such a diverse team of people, it really helps to understand and appreciate different backgrounds and ways of accomplishing goals.
HM: What do you love most about the resort you work at?
The people and their passionate dedication towards the work they do. The combined effort of ensuring that each of our guests has a truly incredible time and create personalised memories that they will cherish for a lifetime. Apart from that I love the inspirations that shaped The St. Regis Maldives on Vommuli Island as well as the unique creations that this beautiful resort has pioneered.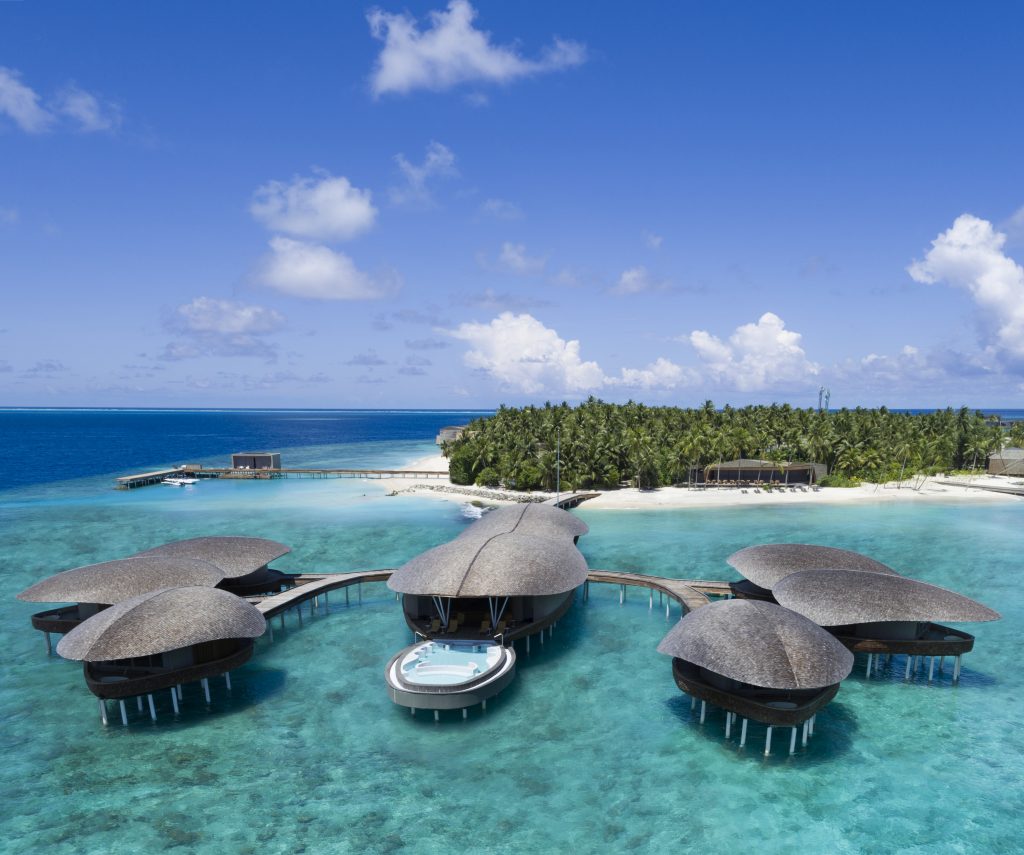 HM: As a woman in hospitality, what challenges and opportunities have you faced?
Initially a lot of raised eyebrows and judgement from society for leaving family behind and living among strangers on a remote island. I believe we have come very far from mere 5 years ago. There are more and more women joining the industry and defying the gender stereotyping – proving that women can make a difference here too. In terms of opportunities, I have received many in the past few years which have helped me grow in my role.
HM: Are there many women in your field to look up to and should there be more?
There are many to look up to, yet not enough. It is noteworthy that we are making immense progress, but it will take some time to develop a significant number of women in the industry to make an impact. I am extremely pleased to be a part of a company such as Marriott International that drives and encourages women to step forward.
HM: What changes have you seen in the industry and the resort itself during the time you have worked at the resort?
When I first joined, there were very few Maldivian women working at the resort and the industry itself. Over the past four to five years, more fresh graduates have joined the industry and doing an incredible job. Slowly but surely the mind-set of society is changing too. Hopefully soon, women's presence in the industry would be much more than just eight per cent.
HM: Are there many opportunities for women at your resort?
Yes, we have more and more opportunities for women in different roles at the resort. The opportunities are open for those who are interested to join the industry. It is only a matter of your passion, dedication and effort.
HM: What hobbies do you enjoy when you are not at work?
I read books and I do love to travel.
HM: What advice would you give to people entering the industry?
The industry is full of prospects and you can try different roles within the industry itself until you find what is right for you if you are unsure in the beginning. You will be exposed to many learning opportunities both on the job and off the job which will ultimately help you to build not just your career but yourself as a person. Reach out to the industry professionals – everybody has a story to tell and plenty of advice.
HM: What ways can women achieve in the hotel industry?
I believe any woman can achieve whatever she sets her heart and mind on. Women have the ability to drive the hospitality industry in the Maldives and take it to greater heights. We all need a bit of encouragement and support.