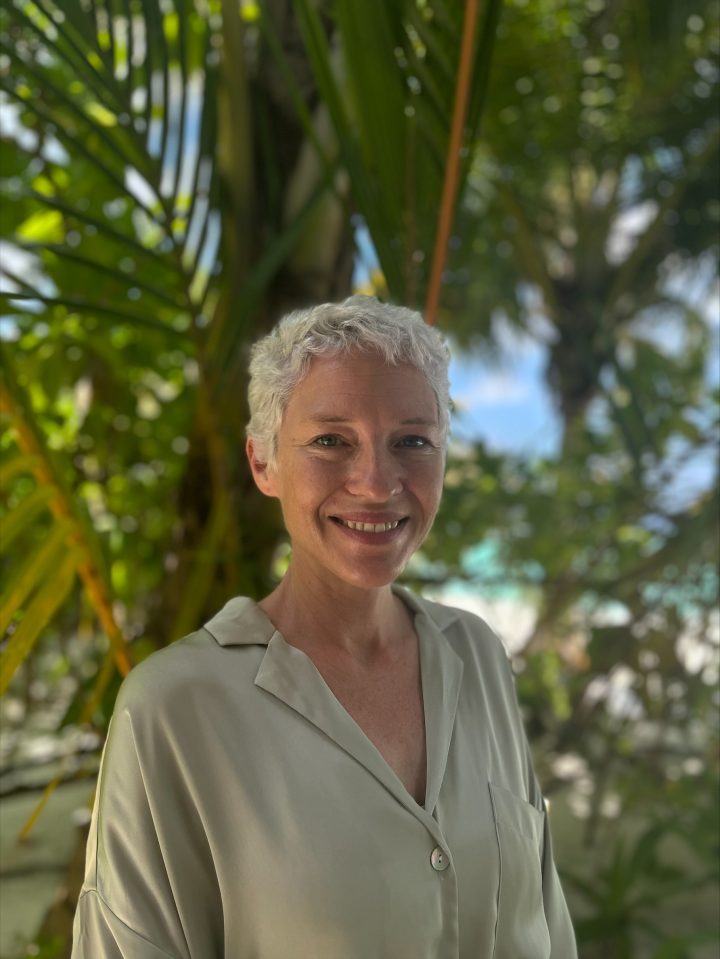 Women in Hospitality: Monika Angliker, Guest Services Manager, Kandolhu Maldives
Monika Angliker joined Kandolhu Maldives as guest services manager in October 2021. Since then, the Swiss national has been leading the Front Office team at the exquisite resort, lending her valuable skills in guest service management.
Monika began her career as a flight attendant for Swissair. She then entered the hotel sector as guest service executive and guest services manager at Baros Maldives.
Hotelier Maldives speaks to Monika about her work in this exclusive interview.
Hotelier Maldives: Tell me more about yourself and your role as guest services manager at Kandolhu Maldives.
Monika Angliker: Coming from the airline industry I have always known how important guest service is. For me it is all about communication and putting yourself in other peoples shoes to be able to understand their expectations and preferences.
Working on a small island is not so much different than on an airplane. It's a lot of organization, communication and maintenance.
HM: What drew you into the hospitality industry?
MA: I love to help people. I always try to see through the eyes of the guests. So when the opportunity arose to work in the Maldives in 2012 I jumped on it.
HM: Can you guide me through a day in your life at the resort? What are your daily duties?
MA: For me it is very important to be present for every arrival and departure. So my day can start pretty early sometimes. In between the arrivals and departures, I liaise with our departments regarding guests' requests, reservations, accounting, inventories and work on email requests of guests and travel agents. In the evening I pass by the bar and restaurant to check up on the guests and have a little chat.
HM: What do you love most about your work in the Maldives?
MA: It's never cold! Although I am from Switzerland and grew up skiing in winter, I am not the biggest fan of the cold temperatures.
HM: As a woman in hospitality, what challenges and opportunities have you faced in your career?
MA: To be honest, for me it was really the opportunity to get the chance to work in this industry without having prior knowledge. Baros Maldives, who hired me back in 2012 really gave me the chance and taught me what I needed to know.
HM: Do you have any females you look up to or take as inspiration?
MA: My mother has always been an inspiration for me. Coming from a communist country and managing to flee at a young age and make a life for herself all by herself is very courageous. She taught me and my sister how important it is to travel, see the world and respect different cultures.
HM: Do you think there are equal opportunities for women in the industry?
MA: Yes, I do. If you compare with the last few decades definitely a lot has changed.
HM: Is there anything exciting upcoming at the resort, in terms of guest experience?
MA: We have a new executive chef arriving soon and we are very excited to see what creations our guests will get to enjoy!
HM: What's your advice to women aspiring to join the hospitality industry?
MA: Just try it! Even if you think you don't have the experience or knowledge, it is often more the motivation and willingness to learn that counts. Everything else can be taught.