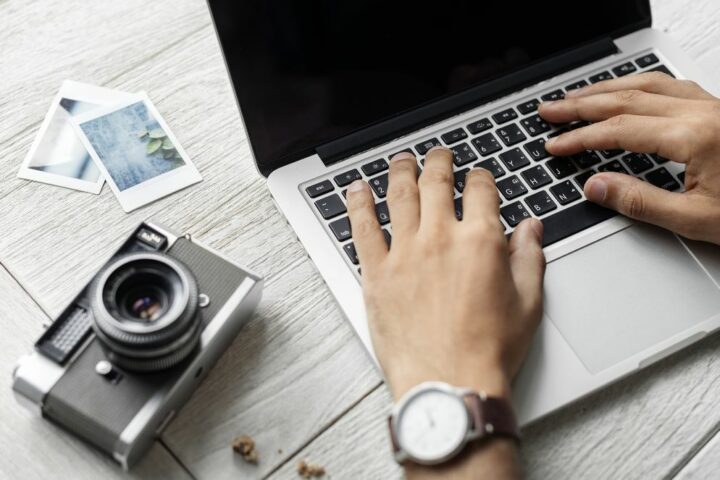 How to work with social influencers in the Maldives today
Not long ago, marketing and PR managers in the Maldives started receiving interesting inquiries from unknown writers that would identify themselves as 'travel bloggers' requesting to stay at these dreamlike island resorts in exchange of blog posts or 'digital coverage'.
Over time, the blogger phenomenon started to gain credibility and press & PR agencies would eventually add one or two bloggers to their most coveted press trip to the Maldives. But social media is a growing beast, and it certainly didn't end there.
With the never-ending popularity of Instagram and Facebook, hordes of social media users swiftly smelled an opportunity to turn the usage of these social networks into proper jobs by meticulously posting content that would generate an increasing number of followers, engagement and therefore exposure. The trick? They named this 'exposure' a 'professional influence' on consumers' behaviour and consequently proclaimed themselves 'Influencers'. And just like that, a new social media job title was born.
In this wild digital scenario, there are, of course, professional marketers that have worked tirelessly over the last few years in direct contact with their audience, developing not just hard-selling channels but a real digital conversation based on the following key factors:
They took time to know their audience
They consistently shared quality content
They were always transparent on the terms of their posts
So strong was their impact on digital behaviours that now, what we call 'influencers marketing' has officially earned a place in today's' sales and marketing strategies. What is 'influencer marketing'? It is the marketing strategy that revolves around working with people who are able to influence their audience so that brands around the world can benefit from it.
While a picture-perfect paradise like the Maldives was an easy target for those who pioneered the Influencer Approach in marketing, easily creating and posting content without necessarily sharing the terms of their assignments, today hotels and resorts all over the world are required to disclose the nature of the collaboration with Influencers as indicated by FTC (Federal Trade Commission).
How to work with Influencers today?
Find the right one. Honestly? It's a myth. A brand is a complex ensemble of elements, each one of them screaming to be recognised and celebrated. The appealing factor, the stories behind the product, the design inspiration, and the commitment to the environment, the destination the list goes on.
It is quite unlikely that one single person out there would have an audience so diverse. The best practice is to select a defined crowd of influencers, with different but relevant audiences and collaborate on a joint-strategy rather than focusing on one person with one million followers.
Collaboration rather than pay-per-post
Advertising marketing was originally made of two key components: the product to be advertised and the money to advertise the product. Influencer Marketing brought in the human factor and that was enough to disrupt the code.
If you have finally recognised that a crucial way to reach your potential customers is through influencers, invest in creating long-term collaborations with these brilliant minds (oh well, in some cases yes). Shop and Go doesn't work with influencers, so realising that their audience will not necessarily respond to their first post but perhaps develop a bond with that specific brand overtime, is your first step. But ultimately the choice is yours.
Trust but crosscheck
Partnership, collaboration, assignment, whatever you call it, it's business. And to justify the investment you need to prove its returns. With influencers, when a series of posts are agreed upon and paid for, it is the duty of the community manager to check that each post is aptly created and shared according to the terms. There are several software that can help you track results such as Sprout Social for example.
Hard selling doesn't work
If hotels and resorts in the Maldives are aiming at promoting their island with the support of influencers, the golden rule that hard selling no longer works should not be forgotten. The audience today wants to receive useful content, information that they can use or share.
So, instead of simply using the #ad, influencers can be instructed to use a more creative nickname for their campaign, perhaps one that would inspire their followers so that they can also use it when on site. Think #ambassadorX #partnerX____ or #palmtreeclimberX____ #underwaterexplorerX______.
Creativity has no limits. So, why should we?
So, long story short, if you find yourself in the same shoes of Kate Jones, the marketing manager of Dusit Thani Maldives who recently told The Atlantic that Maldives' island resorts are sick of requests of freebies with an interview that apparently went viral, it might be better to take Influencers Marketing more seriously and 'master the art before it falls apart'.PR and digital marketing specialist Dolores Semeraro worked extensively across China and was most recently based in the Maldives for six years; she specialises in digital media and creative communications for travel and tourism with extensive knowledge of Chinese digital media platforms (Weibo, Youku and Wechat). Being fluent in the Chinese language, she is a business facilitator on Chinese protocols, culture, and behavioural patterns.