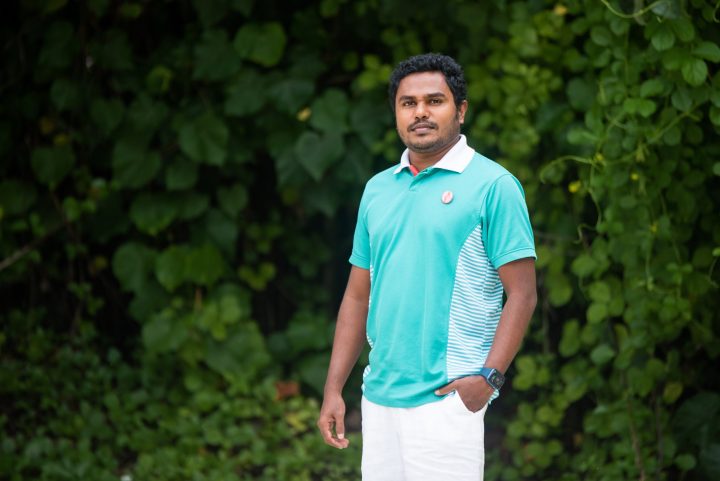 Young Hotelier: Ibrahim Rasheed, Assistant Director of Human Resources, Kandima Maldives
Ibrahim Rasheed (Ebbi) is the Assistant Director of Human Resources at Kandima Maldives, located on the largest island in Dhaalu Atoll, boasting 264 studios and villas. Starting from humble beginnings, Ebbi paved his way to a managerial position before he turned 30.
Hotelier Maldives interviewed him for an insightful look at his journey, the path he took towards success, and his advice to aspiring hoteliers.
Hotelier Maldives: Could you tell the readers a little bit about yourself? 
Ibrahim Rasheed: My name is Ibrahim Rasheed. I am from the island of Gadhdhoo in Huvadhoo Atoll. I studied at Gaafu Dhaalu Atoll School up to grade 10, and achieved higher studies at Maldives National University and Maldives Business School. I hold several educational certificates including Diploma in Hospitality, bachelor's degree in Hospitality Management, and master's degree in Human Resource Management.
I joined the hospitality industry in 2010 as a waiter. However, after 9 months of experience I went to Male' (the capital city of the Maldives) for higher studies. While I was doing my bachelor's degree, I got the opportunity to join Crown and Champa Resorts as a Management Trainee in Aug 2014. After the completion of my Degree in July 2016, I was appointed as a payroll accountant in Veligandu Island Resort & Spa, promoted to HR Supervisor, and then promoted to the Assistant HR Manager in Jan 2019.
Due to my high performance, I was transferred to Vilamendhoo Island Resort & Spa as the HR Manager in April 2021. After almost 8 years of service with CCR, I decided to make a career move, and joined Kandima Maldives as the Assistant Director of Human Resources in May 2022.
HM: What series of events led you to choosing this career path?
IR: I've always loved interacting with people, helping them solve their problems, and guiding them to the right path when I was volunteering in different places like the Youth Centre and Human Rights Commission of Maldives (HRCM). So, during my journey of studying at the university I chose to join the hospitality industry and choose my career path in the HR field.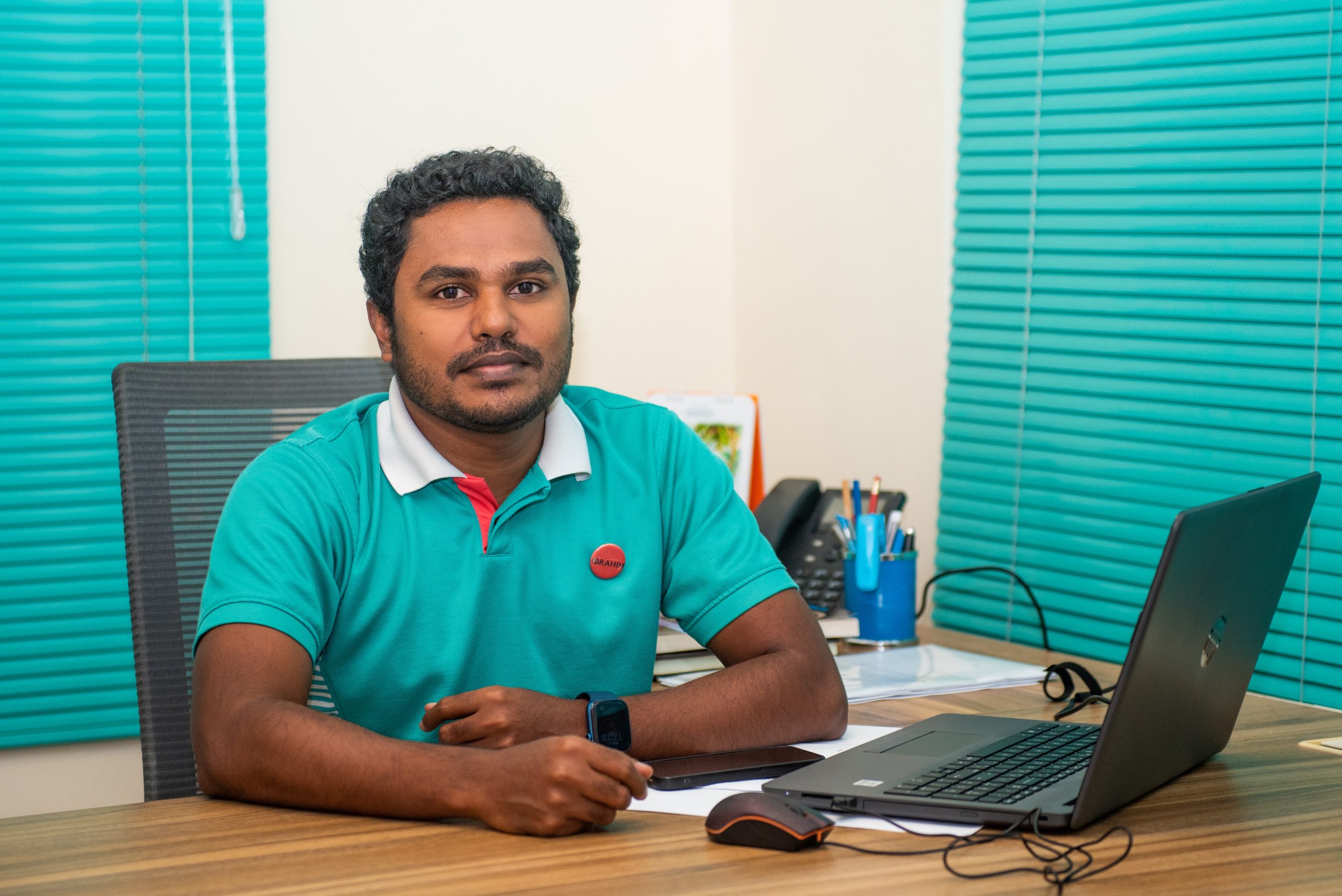 HM: How do you like working in the hospitality industry in Maldives? 
IR: I love to work with different people in a multi-cultural environment. Here, the hospitality industry in the Maldives gives you that opportunity. You get to meet and socialize with people from different nationalities and learn a lot of new things.
HM: Could you describe a day in your life as the Assistant Director of Human Resources at Kandima Maldives.
IR: I normally wake up at 7 am and get ready for duty at 08:30 am. Before I go to the morning meeting, I prepare my priority list for the day and schedule my tasks based on that. After the morning meeting, I conduct a meeting with my team, so all of us know what's going to be happening throughout the day. Since I have HR, security, clinic and K town under me, I keep follow-up checklists for each section so I can stay updated on their tasks. Then, I usually check my emails and pending work checklist, and work on priority tasks before lunch break.
After lunch break I usually focus on low priority tasks and follow up with the team on their assigned tasks. Then, following the afternoon tea break, my biggest focus is to be on-site, where I check on staff area facilities and interact with team members to get their feedback and concerns.
Normally after duty I love to go play football or workout. Sometimes I go swimming as well. Lastly, in the evening I call my family and friends, and before going to bed I spend some time on social media or watching a movie or reading the news.
HM: Which part of your work do you enjoy the most?
IR: Helping team members who come to seek advice and assisting them in overcoming challenges. Also, coordinating welfare activities for the team.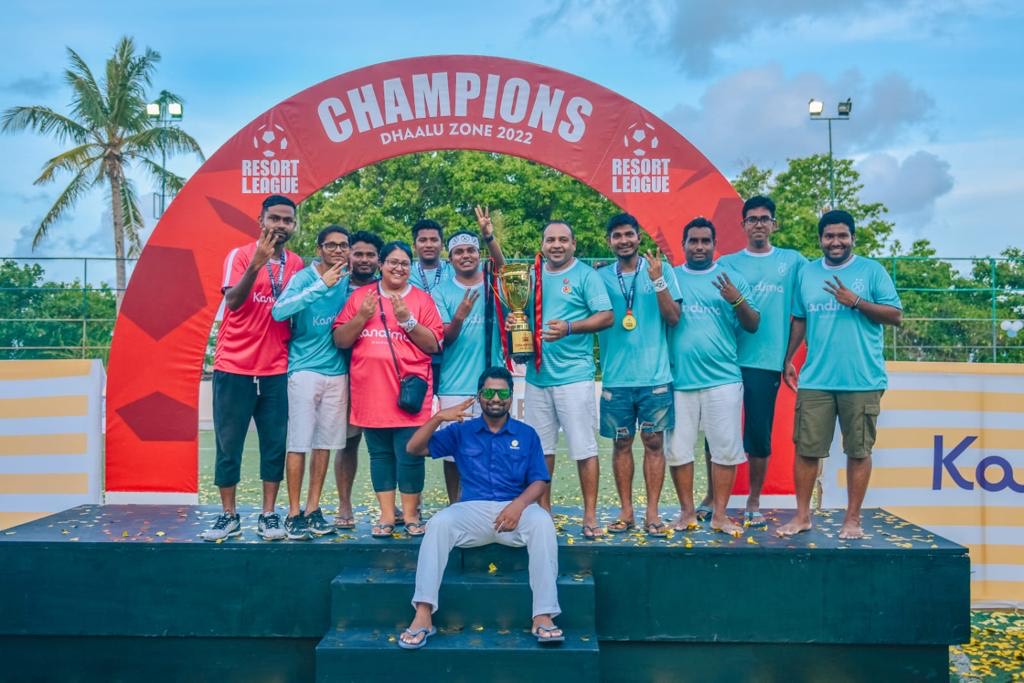 HM: You have risen quite quickly from your days as a CCR trainee to your current position. Tell us a bit about the journey and the challenges you had to overcome to be where you are today.
IR: CCR management training program was a big breakthrough for me to be where I am today. I am very grateful to be the part of the CCR team past 8 years, and I have met several good people who helped me throughout this journey. After studies, I started as a payroll accountant in HR and later was promoted as HR supervisor and after 3 months I was promoted as Assistant HR Manager.
The most challenging thing for me was to hold a managerial position at such a young age, considering all my fellow managers were way more experienced than me. But I was confident, and I believed that I was worthy of the job, so it wasn't really difficult to cope with job responsibilities and work with the team.
Another challenge was working and studying at the same time. I did my bachelor's degree and master's degree while working. At the time there was shortage of team members in HR, and I struggled a lot to finish my assignments on time and attend exams. However, I never gave up and put in maximum effort to do both task at the same time, because I always wanted to hold a master's degree and EXCOM level position before I turned 30.
HM: What do you consider your greatest professional achievement?
IR: Winning Supervisor of the Year Award and holding an EXCOM level position within five years' time.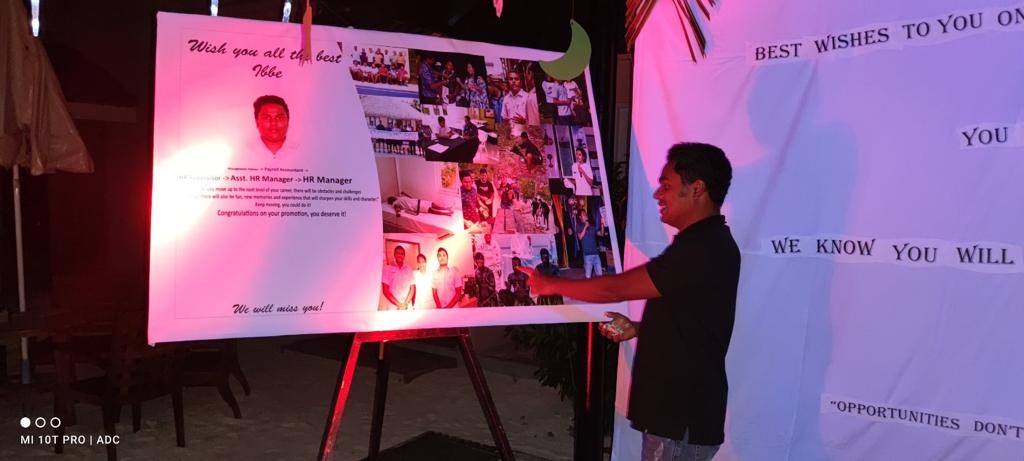 HM: How do you like to spend your off-days? 
IR: On the island I like to go snorkelling and enjoy nature. And off the island, I like to travel and explore new things.
HM: In your opinion, what are the most important qualities required to build a career in this industry?
IR: Reliability, confidence, teamwork and trust.
HM: What is your advice to aspiring hoteliers interested in working similar jobs? 
IR: If you want be successful, come out of your comfort zone, confront challenges with confidence, and never give up – I am sure you will succeed. Also, be humble, and always work as a team.
Featured Images: Ibrahim Rasheed