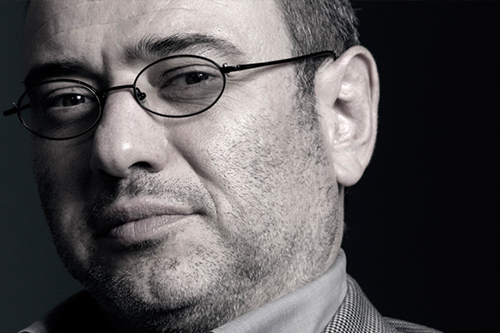 David Keen and QUO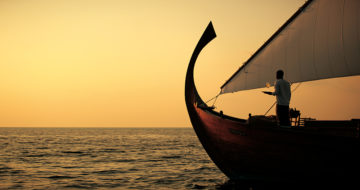 Creative strategist and successful entrepreneur David Keen is the man behind QUO, the world's first and only communications and branding specialist for the hospitality and tourism industries. Born in London and educated at the Cornell University's School of Hotel Administration at New York, Keen started off his career at London and the United States. Afterwards he travelled extensively in Asia as well as all over the globe as a travel writer and editor and established the network of creative contacts and partnerships that would lead to the founding of Keen Media in 1997. In 2011, Keen Media which was by then Asia's leading communications specialist for the hospitality and tourism industries expanded and evolved into QUO Global. Keen is passionate about both branding and the travel industry, and at present he is driving a revolution within the hospitality and tourism industries.
HM: Could you tell us how you developed an interest in branding and communications?
DK: I've always been obsessed with soul. I've always been obsessed with the core of anything, be it a person, an entity, a country, a business, or a family. And I've always had a belief that while advertising is a reaction to a problem, branding is the definition of the soul or the definition of the culture, and what we do is develop cultures throughout the world, develop cultures for destinations and hotels, and develop cultures for whatever else that we do, and that's my passion.
HM: And what made you decide to target QUO's services specifically to the travel, hospitality and tourism industries?
DK: I have a background in hospitality. I went to the hotel school at Cornell University, I went to Korean Hospitality Management but never really wanted to work in the hotel business because it's a lot of hard work and a lot of hours. It's a bit tiring and it's a bit boring, a bit repetitive and I get bored easily. But I also think being involved in the service industry is fascinating because it has both architecture and design, service, behavior, and multiple other elements that are easily reflected in culture. And it's intellectually incredibly challenging to focus on one industry and to differentiate within that industry. Every culture is completely different, everyone behaves in a different way, everyone reacts in a different way and every culture should be communicated in a different form.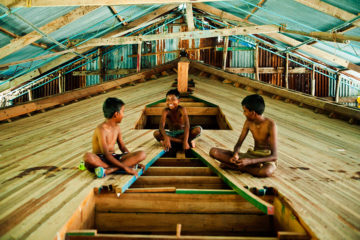 HM: QUO is the world's first and only specialist brand and communications agency for the travel, tourism and hospitality industries. Could you tell us a bit more about this?
DK: I think we are the only specialist with so many integrated multiple disciplines servicing the hospitality and tourism industry. There are many other companies that for example do websites for the hospitality industry or do brochures for the hospitality industry. We on the other hand have a 100 people in Bangkok as the engine of our business doing multiple disciplines. We employ incredibly strategic and skilled people, and in every area and every discipline I've employed superbly smart and really strong people. We've got a really strong web development division, we've got a great strategic division and a great design division and so on.
HM: And how would you describe your journey? How did you start off?
DK: I think it was fairly opportunistic. I moved to Bangkok 18 years ago. At that time I was actually working at Bhutan. I was doing a lot of tourism development for Bhutan, and a lot of communication and branding work for Bhutan, and we were recruited by The Sukothai, which is a lovely and beautiful urban resort in Bangkok. I was very close with the management of the hotel, and they allowed us to express it in a way that we wanted to express it and once again I took a totally different intellectual approach to an advertising agency in figuring out what was in its core. We also developed a process, which is now 15 years old, of how to develop that core and how to develop the process of the strategy that we do. And honestly it's taken a very long time to get here. To get to the position that we are in now took me 15 years. It's not easy and because we have such a wide breadth of work, to be skilled in every area took a lot of time.
HM: So what would you describe as the single most key aspect of what you do?
DK: Strategy, figuring out strategy. I think without the absolutely correct strategy when positioning every level of a brand, no matter how beautiful the creative work is, it may not be right because the creative work is driven from the strategy and whatever the strategy says is the key.
HM: Could you describe some of the major projects you've taken on especially in the Maldives?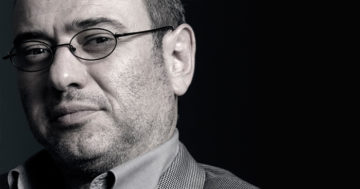 DK: We've worked very closely with the Universal Group since 2004. We've completely alleviated and changed the brand of Baros in 2006 or 2007 and a critical part of the Universal Group has now become an unbelievable success.  We've completely rebranded Kurumbaa over the last few years and now it's geared and has a foundation for huge growth. We created Velassaru, a funky resort that came out of the redevelopment of the Laguna brand. We've created the Per AQUUM brand which is Maldives' most defined brand and I worked very closely in the development of Huvafenfushi with Tom Mc Loughlin who was then the leader of Per AQUUM and that was absolutely ground breaking in the Maldivian context. It changed the way Maldives has been perceived as a branded resort destination where essentially an independent brand could be formed. We are now working very closely with the Sun Siyam Group where I have restructured that group in its entirety. And also a couple of years ago I've worked with the government and was involved in the redevelopment of the tourism brand which eventually didn't come to flourish after the change of government.
HM: What would be your assessment of the current status of the Maldivian tourism industry in general?
DK: I think for the Maldives, one of the biggest issues is for owners and developers to understand that Maldives is going to evolve dramatically in terms of product over the next 5 to 10 years. The traditional Western European market will probably maintain at the levels that we are seeing today, and possibly they may even grow a bit. But the majority of the growth is going to come from Asia and it's going to come from Eastern Europe and the products we sell will need to adapt to this change because the Maldives as a country and as a tourist destination is going to change. This is also something that we addressed when we were working with the government. We have worked very closely on creating a perception of the Maldives that is no longer a one of a high-end level exclusive honeymoon luxurious destination but rather one that is accessible for many different markets. And the numbers that we are showing for say 2017 right now dramatically show a massive growth in particularly the Chinese market and also the other markets in Asia and the Russian market as well as the markets from the different states around Russia. One of the biggest challenges that we have is that the product is going to have to change. And it's also going to become a volume market. In the next 5 to 10 years the Maldives will probably see, and I will say if it accepts it and if there's enough access, a huge growth in arrivals. I mean today it's sort of hovering around a million. I could see in 5 to 10 years it becoming 3 to 5 million of visitor arrivals easily, and I think that the infrastructure needs to be set up.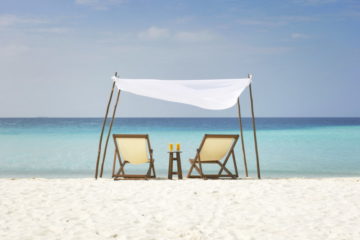 HM: How would you describe the current branding trend in the hospitality industry?
DK: I think across the world the tipping point has been reached in terms of creating experience driven brands. You can see with all of the big brands such as Marriott, InterContinental, Hilton, citizenM and 25hours, they are all developing brands that are lifestyle and experience driven and there's a huge movement towards experience. And it's a tipping point and it's gone. That means the people who are going to hotels are no longer going there for the traditional experience. They are going there for memories and they are going there for creating an emotional attachment to the brand. They won't go to a brand unless they can find that emotional attachment. This will happen at the high end and all the way down, and in the Maldives, probably a lot of the resorts need to understand what experience driven brands are and understand what this emotional attachment is. At Sun Siyam Irufushi we've created an experience driven brand around the local islands where the guests themselves could go and participate, read stories to the children in schools, sit in a kitchen and watch an elder cooking something, know about the history, go on a boat, go diving, go traditional fishing or do whatever it is and have an experience. I've always felt for a long time that visitors who come to Maldives actually don't see the Maldives. They are kept on their islands and the islands stop them from going to the other islands by charging them enormous amounts of money and it's absurd. These people have travelled 10 to 15 hours to get here and all they see is the island that they are on. That island might be beautiful. In many cases it is and the rooms are really nice, and they have a nice time. But they get back with no memories. They go back with only their private memories. They do not understand what the Maldives is. And I have a personal quest to bring it to life very much.
HM: So, is that a big part of your future plans?
DK: Everything we are doing is creating brands to drive experience. We are doing that in the Maldives and we are doing that all over the world. I think it's actually the beginning of a revolution in the hospitality industry. And it's one that I am driving to a certain extent in Asia and Michael Levie who is the founder of citizenM is driving in Europe amongst others. And it's those of us who can see the future and understand the future that will drive the change.