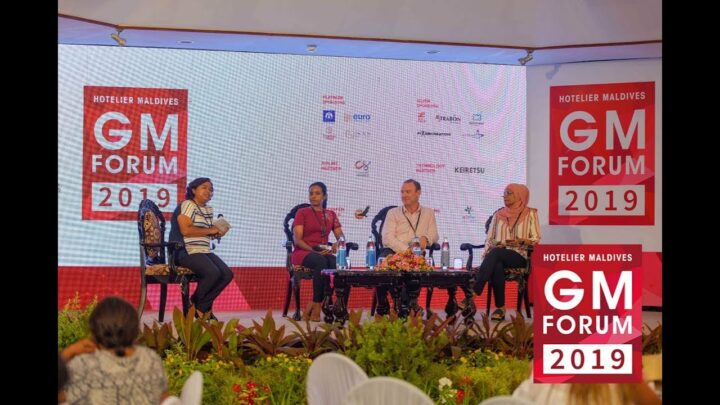 GM Forum 2017 Highlights: How new resorts make a difference in Maldives
The panel on "how new resorts make a difference in the Maldives" at the GM Forum 2017 saw panellists highlighting new developments in terms of how resorts differentiate themselves from the competition, and how new resorts forced older established competitors to up their game.
We're looking forward to GM Forum 2018—to be held April 18, 2018—which will feature speeches and discussions themed around some of the key topics facing the industry today. To register your attendance at the GM Forum 2018, please visit hoteliermaldives.com/gmforum-register. For general inquiries and sponsorship requests, please contact Hussain Jazlaan on hussain.jazlaan@167.172.155.58 or mobile number +960 791 0858.