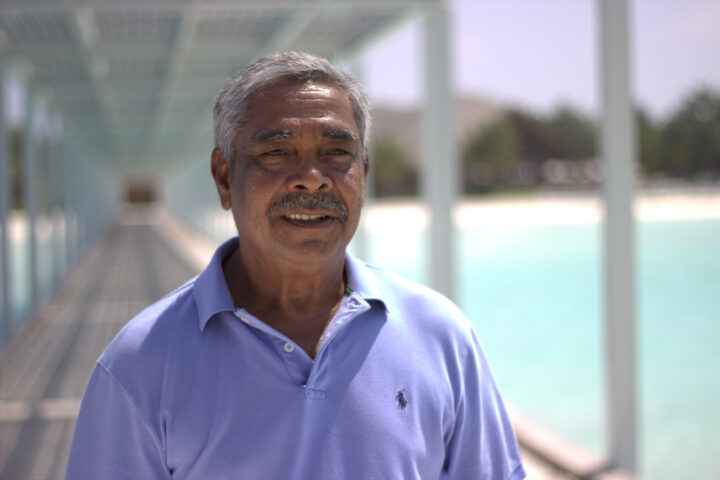 Hussain Afeef (Champa) confirmed as a keynote speaker at Hotelier Maldives GM Forum 2017
Hotelier Maldives GM Forum 2017 confirms Hussain Afeef (Champa) – a tourism industry pioneer and entrepreneur – as a keynote speaker. The second edition of the GM Forum – a Hotelier Maldives initiative – would be held on April 19 at Hulhulé Island Hotel. It serves as a networking and knowledge sharing platform and brings together hotel owners, operators, industry professionals, government officials, suppliers, and other industry stakeholders.
Afeef is the Chairman of Crown Company, and holds key positions in other enterprises, and is also a Vice Chairman at the Maldives Association of Tourism Industry (MATI). He is one of the pioneers to introduce tourism in the Maldives in the early 1970s; and is also known for his innovative and trend-setting ideas that is transforming the country's tourism industry.
GM Forum 2017 would also feature other high profile keynote speakers, including Jesper Palmqvist, Area Director for the Asia Pacific Region at STR Global – in addition to presentations and panel discussions themed around transportation, statistics and forecasting, employment law, environment and sustainability, a discussion on the role of OTAs and a look at the Indian Market.
Jesper's speech at the GM Forum will delve deeply into data on the Maldives – both recent and long term – to understand the main Key Performance Indicators, and supply and demand balance, and compare that to other relevant markets. He will also look into Profit and Loss data to foresee a profitability performance comparison, and analyse what lies ahead for the country's hospitality industry with regard to its performance over the past two years.
He frequently presents the latest trends and updates at industry events in the region; and was recently at two big events leading up to the Lunar New Year including the ASEAN Tourism Forum held in Singapore. STR Gobal tracks supply and demand data for the hotel industry and provides valuable market share analysis for global hotel and investment companies and agencies across the globe.
GM Forum 2016, held May 25, 2016 at HIH, brought together over 100 delegates including over 20 General Managers representing various properties in the Maldives. As attendance is invitation-only, limited number of seats would be reserved for attendees including hotel suppliers and related businesses.
For general inquiries and sponsorship requests, please contact Abdulla Navaal on navaal@167.172.155.58 or mobile +960 791 0868.
Hotelier Maldives' Noah Davies contributed to this article.