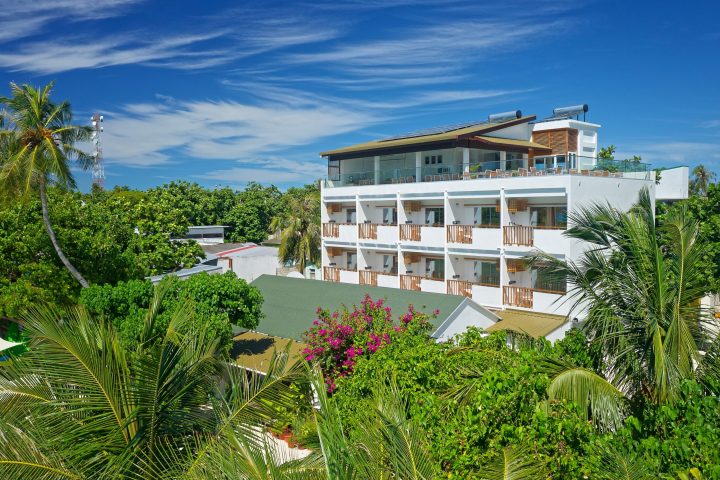 Sustainability at Luau Beach Inn Maldives, Vaavu Fulidhoo
Luau Beach Inn Maldives is a fourteen-room guesthouse located in V.Fulidhoo, working towards implementing a greener practice into their business model.
After thorough research and careful consideration, the management of Luau has ensured that the facility is equipped with energy saving technologies and diverted their focus on educating the guests to be more mindful about their energy consumption. The whole facility is equipped with energy-saving lights and to encourages guests to reduce the daily usage of the elevator.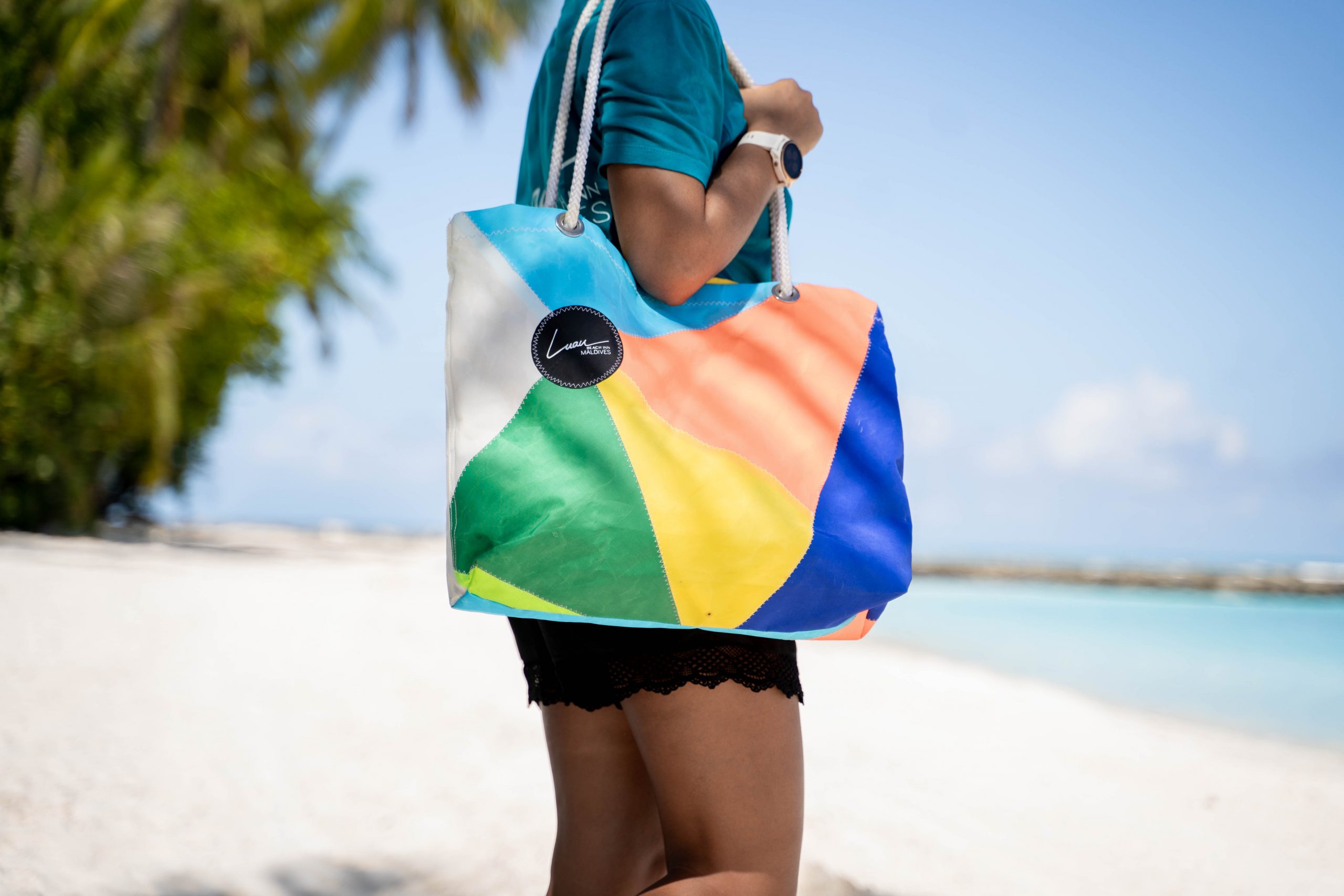 A key part of the Luau's business model focuses on embracing recycling; by which the guesthouse goes beyond minimising single use plastic. Taking a look at the recycling initiatives taken by Luau, one of the proudest initiatives is the beach bags placed in the guest rooms. These beach bags are super durable and attractive. They are specifically made for Luau from recycled sail materials from Sail Factory. Many of the signage used in the hotel are made from recycled paper as well. Luau is working on identifying and implementing more sustainable ways that will make a difference in the long run.
Furthermore, the Luau Team also puts effort into educating and encouraging the guests to go green. All guest rooms are placed with cards the guests can place on the beds if they wish to change the bed linen. Similarly, all bathrooms are equipped with hangers that the guests can display on the towel rack with instructions on what to do if they wish to replace it or reuse it. This helps minimise water consumption. Further measures taken in order to save water include placing reusable water bottles in guest rooms. The property is equipped with an RO plant to provide drinking water for both the staff and guests, along with refillable water stations within the property. Luau highly discourages the use of bottled water and encourages everybody to carry reusable bottles.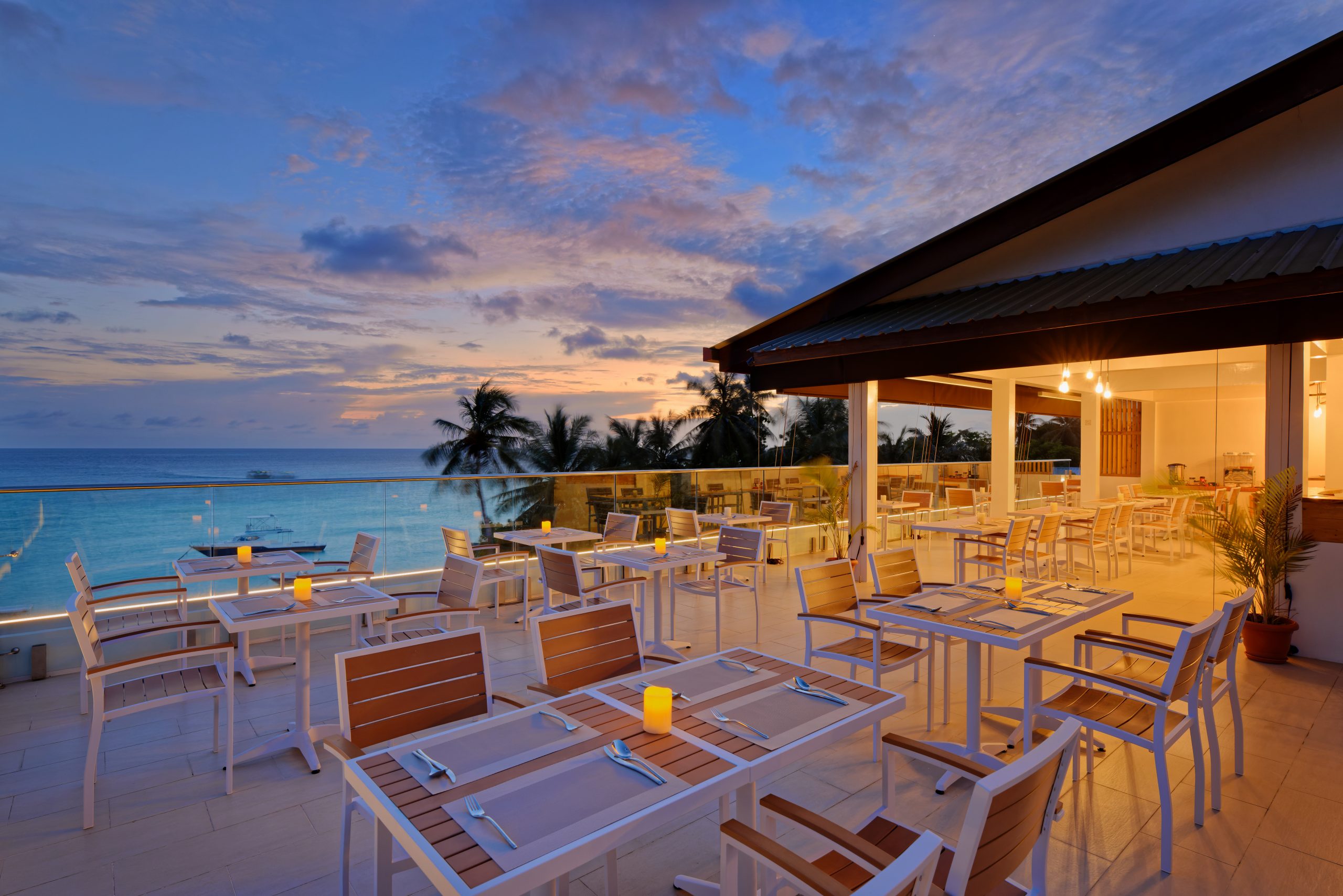 Similar to a lot of hotels, Luau is working to switch their energy usage to alternative sources. A stepping stone towards this initiative is the installation of solar panels and working towards using solar energy in the near future. Luau also actively participates and contributes to environmental protection activities carried out in Fulidhoo such as ocean clean up, conducting awareness programs for the students of Fulidhoo School, etc.
At the Luau Restaurant, guests are served fish that are mostly freshly caught by the team. This ensures that the fish is caught with a careful practice that does not harm underwater life.
"It is heart-warming to say that Luau consists of a team that is in awe of protecting the environment and we have full assurance in ourselves that the efforts put by us to make a greener impact will make a difference in the future. We wish to see other guesthouse owners put in the same effort to make these little things count and make a difference," read a statement by the property.