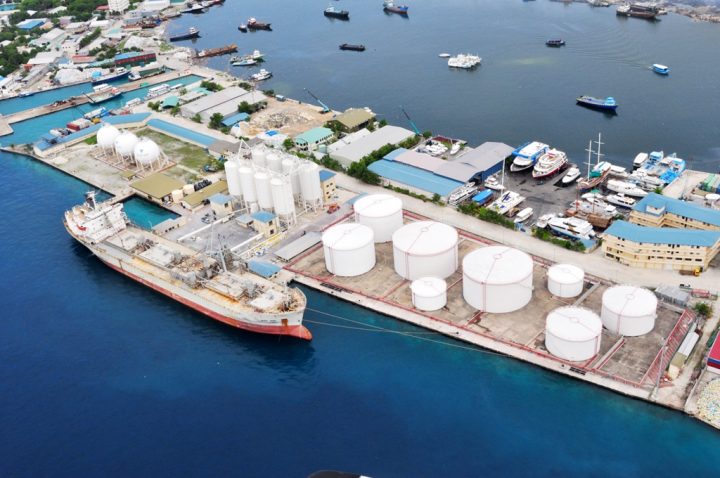 Villa Hakatha – Fueling the Future
Through sheer perseverance and a commitment to excellence, Villa Hakatha Pvt. Ltd (VHPL) has become a powerhouse in the energy sector as well as a prominent leader in the field of construction material suppliers in the country. With a 20-year-old legacy, VHPL is a subsidiary entity of Villa Shipping and Trading Company Pvt. Ltd, that is one of the largest conglomerates in the Maldives.
Driven by a relentless pursuit to continuously surpass expectations of their clientele, VHPL embraces an ethos of unmatched service, paired with unrivalled quality and reliability. This philosophy is deeply rooted to the company's foundations and is heavily infused in all of its operations. The company is amongst the most dynamic in the country, whereby it undergoes continuous growth by means of innovation and ingenuity, fueled by high performing operations along with a workforce of highly experienced and skilled individuals, complimenting product portfolio to fit the demands of the economy.
VHPL is highly dedicated to providing world class logistical services to its clientele of fuel, by continuing to diversify its service offerings in a dynamic and challenging business environment. Distribution functions within a geography such as the Maldives is highly complex and extremely critical, as the local inhabited islands and resorts are spread far and wide. Thereby, VHPL owns and manages a fleet of vessels that include tankers, and barges that can manage their fuel transportation and distribution functions efficiently and effectively.
VHPL boasts one of the most sophisticated and state of the art, the largest Liquid Petroleum Gas (LPG) storage and refilling plants in the Maldives. VHPL flagship facility located in Thilafushi island was built with an unwavering commitment for safety to mitigate risk and instill operational efficiency. Industrial best practices are the corner stone of the operation at the facility, which in return, has ensured industrial safety of the highest order in the 20 years of use.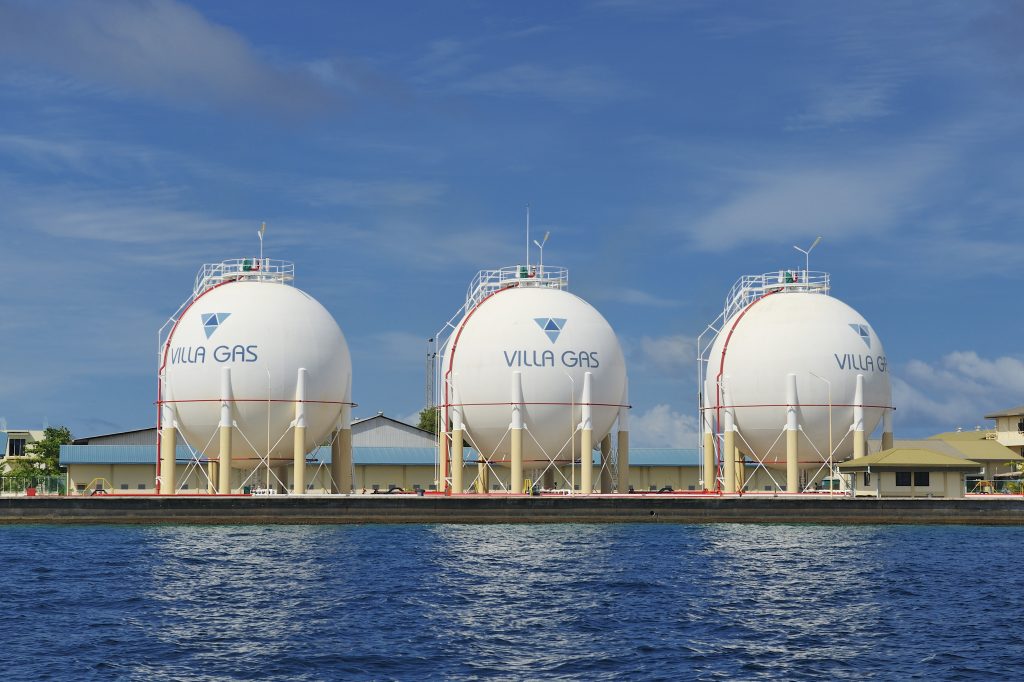 VHPL Fuel Farm, built to Lloyd's "A" class standard, has a storage capacity of 38,000 m3 for the storage of petrol (Mogas), diesel (MGO), and heavy oil. VHPL's Thilafushi Facility also has the largest storage and production capacity for MGO (Marine Gas Oil) and Mogas (Unleaded Gasoline) at a national level, resulting in competitive advantage to maintain efficiency in production. Additionally, it also ensures timeliness in delivery while being able to cater to greater volumes of clientele than any other competitor in the market. The fuel farm, also allows diesel and petrol to be transported and unloaded from tankers on site. With the dual ability to transport and unload from tankers at site for both diesel and petrol, further strengthens VHPL Fuel Farm's operational efficiencies.
Furthermore, aside to the Liquid Petroleum Gas Horton spheres, the facility is also equipped with Bonded Warehouses, and Cement Silos that can store up to 16,000 Mt of cement.  The packing facility features state-of-the-art machinery that can handle a combined production in 50kg bags and 1Mt Jumbo bags. VHPL moreover, consists of a Sand & Aggregate packing operation, complementing its cement packing capabilities, and holds an ample stock of re-bars from reliable suppliers, to cater the market demand. Aside from that, Villa Housing Products, that is VHPL's manufacturing arm, operates a specialized factory within the same vicinity, in order to produce high quality roofing sheets and related items to cater to the local industries.
VHPL, is highly committed to aligning their corporate strategies with sustainable business goals. Securing sustainable and dependable supply chains are not only fundamental to their business growth but is also crucial to realizing their ambition to make a positive impact as well as a real difference to the economy and the community through their business operations. Royal Dutch Shell, being the world leader in the lubricant market, is one such partner. VHPL exclusively holds the sole-distributorship in Shell Engine Lubricant Oil and Hydraulic Oil for the past 15 years, in Maldives. Their product portfolio ranges from lubricants for power generation, marine engines, land & heavy engines along with hydraulic and brake fluids for heavy machineries.
Today, VHPL is recognized as one of the most trusted fuel, LPG, as well as industrial material supplier in the country. Renowned for their commitment to integrity, reliability, quality and delivering value to their customers, the company continues to grow by building immense community trust, having stable business resilience in addition to, having the capacity to strive for an even greater sustainable future.