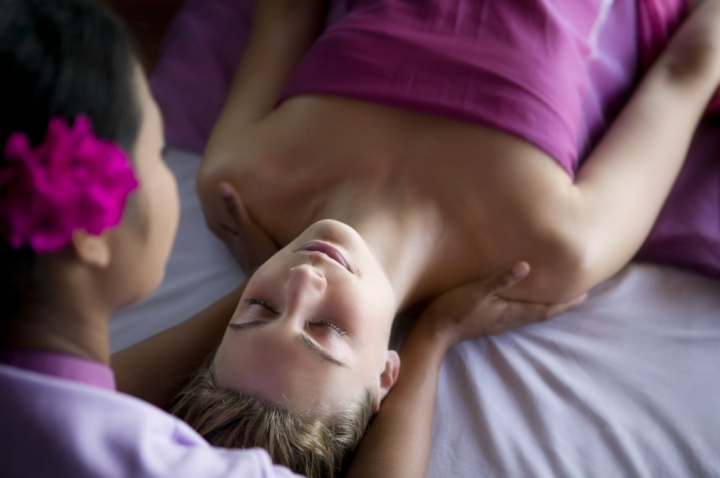 Wellness for Wellness Leaders – "You can only give what you have"
For hands-on spa & wellness professionals it seems evident to be routed in a strong wellness philosophy & practice; seemingly the foundation of their work.
But is that the reality?
Busy working schedules, caring services, physical demands of therapy work, energetic exchange, customer care and attention to client's well-being, dealing with adversity, worries and fears, additional to core business tasks such as promoting the business, marketing, administration, can be overwhelming and energy depleting.
Surviving instead of thriving?
A challenging state of being when the core service lies in creating well-being and happiness for the clientel.
How can our teams keep up their performance?
How can team leaders, managers develop and assist their teams to evolve, improve and become more effective?
In other words how could wellness & spa leaders lead themselves and their teams to happy productivity and more effectiveness to sustain, improve personal and organizational performance?
I like to invite you to explore the idea of BEING IN SYNC.
Being in sync refers to coherence between our brain and our heart. Studies of the HearthMath Institute (California, USA), point to a global shift, which is under way, and people are sensing it involves a deeper connection with their heart. This desire for more heart connection is a growing movement, one that people are drawn to by a nudge from their own intuition or conscience to listen to their hearts more and to connect with their inner guidance. The voice or feelings of the heart have been referred to in writings and teachings throughout the millennia. A shift for value driven mindfulness is emerging.
As spa & wellness professionals we work at the core of heart connections.
In day-to-day spa management we align and connect our hearts and minds and connect with others, we awaken the higher mental, physical, emotional and spiritual capacities that frequently lie dormant; we start to work as heart-empowered individuals (HMI, California)
How could executives or spa managers develop an empowered wellness team? How to create a state of "Being in Sync"?
Beyond multiple training and teaching methods a new understanding of coaching emerges and contributes to the transformation of individual and team potential and performance.
As wellness leaders we are nearly obliged to invest in our own coaching and personal development as we can only give what we have. To effectively coach our employees we should have first hand experiences of solution focused coaching and training ourselves. Understanding the dynamic and power of the coaching process in our personal and business development, will enable us to understand how important it is to hone our own coaching skills and invite our team members to embark on this miracle journey.
The miracle happens when the employee starts to see the world differently, consequently shows up differently, starts to do things differently and creates different outcomes; outcomes which seemed out of reach before.
At Duniye Spa we have launched an innovative group and individual coaching program, which is based on the following base coaching skills (after Erickson International Academy).
6 key coaching skills a wellness or spa leader should embrace:
Create trust with others, the art of building rapport and being in heart-mind coherence
Going beyond just hearing, the art of really active listening
Asking really powerful questions to move forward (not looking back) and evoke discovery, the art of asking open ended, thought provoking questions
Proof goal setting & tracking, the art of focused and inspiring goal setting
Helping to design positive actions, the mastery to design doable actions and overcoming roadblocks
Assuring accountability, the art to initiate behavioral change
Put these skills in place, lead from your heart and see the potential unfold.