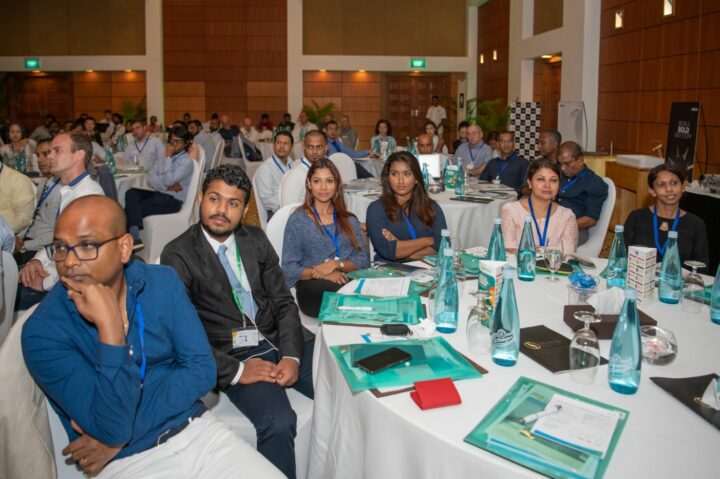 Allied Insurance signs as Platinum Sponsor of GM Forum 2019
Allied Insurance has partnered with Perspective Pvt Ltd as a Platinum Sponsor of the Hotelier Maldives GM Forum 2019. With over 33 years of experience in the insurance industry, Allied Insurance is one of the largest financial institutions and most prominent insurance brands in the country.
The 100% Maldivian-owned company was formed in 1985 as a joint venture between Commercial Union Assurance Company, U.K., and State Trading Organisation (STO). Two years later, STO bought back shares of Commercial Union Assurance chartering Allied Insurance as its subsidiary. Today, Allied Insurance stands as the industry's leader in insurance; contributing to the growth and development of the country.
The fourth edition of the forum—the largest gathering for hotel managers in the Maldives—will be held April 3, at Bandos Maldives. The upcoming event will feature keynote speeches and panel discussion on the themes of hotel safety and security, sustainable tourism, skills gap in the hospitality industry, shortage of women working in the tourism industry and airport connectivity and the impact of regional airports.
While sponsorship for the annual event is still open, other notable brands have also partnered as sponsors of the event; Euro Marketing, Hospitality Depot and SNS Group as Platinum Sponsors, F1 Recreation, Uniforms Unlimited and Dhivehi Insurance as Silver Sponsors, and Keiretsu as the Technology Partner.
Confirmed speakers include Hervirender Pal Singh, Area Director for Global Safety and Security, South Asia, Marriott International; Abdul Azeez Abdul Hakeem, hotelier and marine conservationist; Michael Friedel, German photographer responsible for some of the most iconic images of the Maldives that helped establish Maldives in the 'tourist map'; and, Shaaheena Ali, Executive Director representing Maldives, Parley for the Oceans.
The event will also feature presentations by STR—which provides premium data benchmarking, analytics and marketplace insights for global hospitality sectors, and dnata—which provides ground and cargo handling to inflight catering and travel services, on the topic "Safety First" from a tour operator's perspective.
General Managers can register for the GM Forum via the Hotelier Maldives website. Related inquiries can also be made by contacting Aminath Ali, Assistant Manager, Client Relations on mobile (960) 791 0878 or emailing sales@167.172.155.58. Call GM Forum hotline: (960) 791 0858.