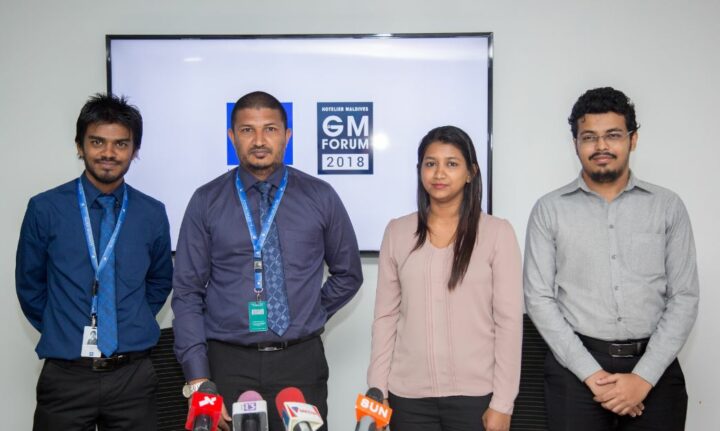 Allied Insurance becomes a Platinum sponsor of GM Forum 2018
Allied Insurance, one of the largest financial institutions and most prominent insurance brands in the country, has partnered with Perspective Pvt Ltd as a Platinum Sponsor of the Hotelier Maldives GM Forum 2018. With over 33 years of experience in the insurance industry, the 100% Maldivian-owned Company aims to help its customers harness a healthy, safe and secure lifestyle.
Allied Insurance was formed in 1985 as a joint venture between Commercial Union Assurance Company, UK and State Trading Organisation (STO). Two years later, STO bought back shares of Commercial Union Assurance chartering Allied Insurance as its subsidiary. Today, Allied Insurance stands as the industry's leader in insurance; contributing to the growth and development of the country.
The GM Forum, now in its third year, is an annual gathering of general managers and other industry stakeholders which features keynote speeches and panel discussions focused on some of the key topics in the hotel industry today. GM Forum 2018 is scheduled to be held on March 18 at Kurumba Maldives. Allied Insurance came on board as a Platinum Sponsor of the annual event with an agreement signed by Ibrahim Firushan, the General Manager of Allied Insurance, and Aminath Ali, Head of Operations at Perspective.
"The hospitality industry is a vital part of the country's economy. And as such, it is an honour for Allied Insurance to be a part of this annual gathering of general managers," says Firushan, commenting on the partnership.
"Perspective had successfully completed two editions of the event and we are happy to welcome the third edition of the event as a partner of the only dedicated platform for hotel general managers in the country."
The GM Forum acts as a platform to discuss and make proactive adjustments to hotel and resort operations in the ever-changing hospitality market. It provides insight into relevant and significant trends in the industry and focuses on sharing knowledge, experiences and the solutions to adapt to the challenges faced by the hospitality industry. Other Platinum Sponsors of the event include Malé Water and Sewerage Company (MWSC), Hospitality & Retail Systems (HRS), The SNS Group, and Kohler Co.
As part of the key topics of discussion at the GM Forum, Maldives Inland Revenue Authority will also deliver a presentation on "Tourism-related Taxation", followed by a Q&A session on the topic. The event will also see discussions on many other important issues facing the industry today; trends in destination marketing, guest transfers and best practices in increasing non-room revenue for hotels, etc.
To register your attendance at the GM Forum 2018, please visit hoteliermaldives.com/gmforum-register. For general inquiries and sponsorship requests, please contact Hussain Jazlaan on jazlaan@perspective.mv or mobile number +960 791 0858.